L'affascinante regina dei Samcro, le cui fattezze appartengono alla bella Katey Sagal, è uno dei personaggi più odiati/amati dell'opera di Sutter. Spesso ricoprire tali ruoli comporta fondere l'interprete con il personaggio e diventa quasi impossibile dividere l'uno dall'altro. Gemma Teller in questo contesto è un ruolo talmente iconico e potente che ha condizionato per sempre la  vita di Katey Sagal.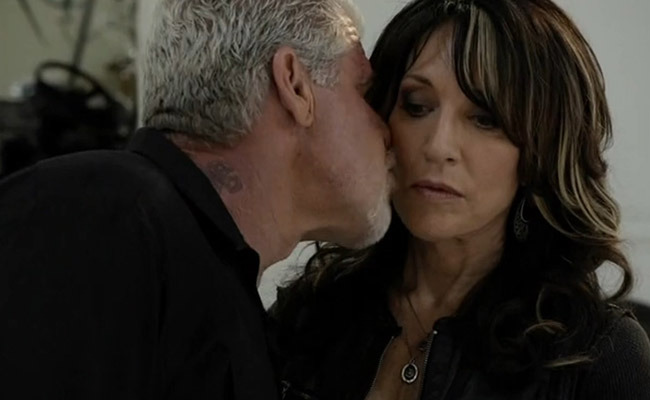 Da Sons Of Anarchy in poi, lei sarà la matriarca dei Samcro! Chiunque incontrerà la Sagal per strada non guarderà un'attrice, una moglie o una madre ma la violenta, intransigente e subdola manipolatrice dell'usurpatore Clay Morrow.
Ma anche nella vita fuori dagli schermi Gemma Teller è così terribile? Ci sono punti in comune tra la scapestrata madre di Jax e la sua interprete?
Scopriamolo con questa carrellata di curiosità.
1) Se non fosse per lei la bacheca dei premi di Sons Of Anarchy sarebbe vuota!
La serie Tv partorita da Kurt Sutter è, a furor di popolo, considerata un capoloavoro seriale. Tuttavia esiste un paradosso assurdo che la caratterizza: non ha mai vinto premi. Il che la dice lunga sulla qualità di molte giurie. Per fortuna a rimpinzare un po' il palmares ci ha pensato lei! Gemma Teller! Infatti la Sagal è riuscita a ottenere nel 2011 un Golden Globe Award come "miglior attrice in una serie drammatica". Confermandosi oltretutto l'anno seguente ai Prism Award.