Serie tv come Sex and the City e Gossip Girl ci hanno regalato iconiche protagoniste entrate nell'immaginario collettivo grazie ad outfit indimenticabili.
Serena van der Woodsen, Carrie Bradshaw e Marissa Cooper, così come le attrici che le hanno impersonate, sono solo alcuni degli esempi diventati modelli da seguire e imitare nel corso delle decadi per molte addicted e non.
Tra le tante interpreti che sono state lanciate nel panorama della moda grazie ai loro sciccosissimi personaggi, ce ne sono altre che hanno saputo reinventarsi stravolgendo il proprio look, rischiando a volte di non prenderci sempre.
Come ad esempio le protagoniste di Hannah Montana e Modern Family.
Per fortuna però le stagioni cambiano – come la moda del resto – i personaggi si evolvono e a volte questo si rispecchia anche nel loro look.
Ecco dunque le 5 attrici che a un certo punto hanno stravolto il loro look!
1. Cynthia Nixon – Sex and the City
Tra le quattro amiche cosmopolite del celebre show della HBO, Miranda Hobbes è sempre stata la più assennata e la meno appariscente.
Nelle prime stagioni con i suoi completi austeri e le sue tute sportive veniva identificata come la più mascolina e meno alla moda tra le sfrontate protagoniste della serie. Grazie alle sue amiche e beh… grazie anche a New York, anche il suo personaggio si evolve e cresce, diventando sempre più femminile e di conseguenza anche più avvezzo a quelle influenze stilistiche che hanno consacrato la serie come un simbolo di moda e tendenza.
Lo stesso percorso è stato fatto dalla sua interprete Cynthia Nixon che per meriti di infusione dello show ha personalizzato il suo look rendendolo più raffinato nel corso degli anni.
Facendoci dimenticare il suo stile dimesso visto alla fine degli anni 90 in Sex and the City.
2. Ariel Winter – Modern Family
Proprio come l'adorabile secchiona che interpreta nella celebre sitcom (ma voi siete pronti al finale dello show? Perché noi mica tanto!), anche Ariel ha mantenuto fino a un certo punto della sua vita pubblica uno stile piuttosto contenuto.
Fino a quando si è resa conto della sua prorompente femminilità e ha deciso di condividerla con il resto del mondo.
Si è molto parlato del suo cambio esplosivo di look tempo fa, decisamente in contrasto con il personaggio che l'ha resa celebre, ma fortunatamente la maggioranza sul web ha difeso la giovane attrice e la sua libertà di vivere il suo corpo come meglio crede.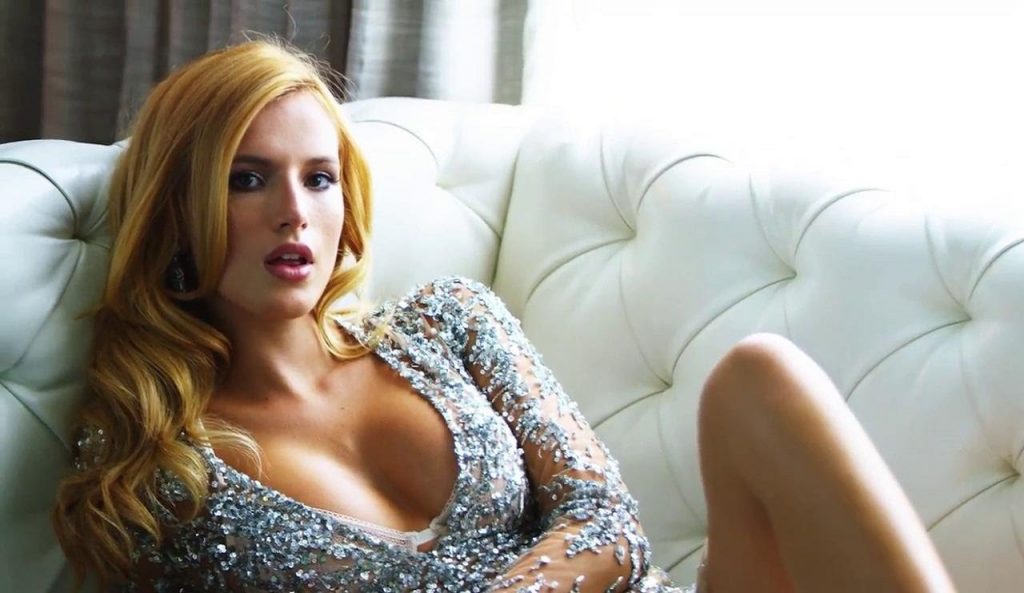 Un'altra trasformazione che ha lasciato a bocca aperta molti fan è stata quella di Bella Thorne.
L'ex stellina di Disney Channel ha optato per un cambio look decisamente più sexy dopo il suo debutto nella serie Famous in Love, agitando i sogni di molti ragazzini che la seguivano nelle sue avventure da ragazza acqua e sapone. Salvo poi cambiarlo nuovamente in una variazione molto più grunge e meno elaborata come quella attuale, sintomo forse di un momento più introspettivo della sua vita che segue alle delicate dichiarazioni che ha fatto circa gli abusi subiti in adolescenza.
4. Zoë Kravitz – Big Little Lies
La splendida figlia di Lenny Kravitz saltella con grande efficacia tra il piccolo e il grande schermo azzeccando continuamente ruoli e produzioni.
Rispetto ai primi anni in cui è diventata famosa, il suo stile non solo è cambiato ma è tuttora in continua evoluzione, tanto da renderla una delle It Girl per eccellenza degli ultimi anni.
Dread e stile gypsy, capelli cortissimi biondo platino e stile androgino oppure onde stile Charleston e completi vintage, Zoë Kravitz stravolge il suo look in continuazione prendendoci sempre.
Passiamo ora a colei che negli anni ha fatto dello stravolgimento di stile il suo hobby preferito.
5. Miley Cyrus – Hannah Montana
Ormai le volte in cui la camaleontica e sovraesposta ex Hannah Montana si è reinventata non si contano più!
I suoi cambi di look riflettono piuttosto esplicitamente il momento personale che Miley sta vivendo e fan e stampa ormai si sono abituati a legare il mondo del gossip inevitabilmente al suo stile del momento.
Quando è stata ora di scrollarsi di dosso l'ingombrante etichetta di attrice preferita dai teenager ha optato per un look estremo e sfacciatamente sessuale che ha sconvolto chiunque non fosse in grado di percepire il suo bisogno di emanciparsi.
Quando si è sposata con lo storico ex ragazzo, la abbiamo vista ballare sulle spiagge di Malibù struccata in jeans e maglietta e con ricrescita a vista e sfilare sui red carpet in splendidi tailleur e abiti da sera di stilisti famosi.
Ora però è di nuovo aria di cambiamento e dopo il repentino divorzio e una storia lesbo flash vissuta quasi interamente in costume su Instagram, ecco il nuovo look tutto braghe di pelle e frangetta rock a esprimere la sua nuovo voglia di ribellione.
Che sia il trasformismo il più grande talento di Miss Cyrus?