17. John Galliano & Sex and the City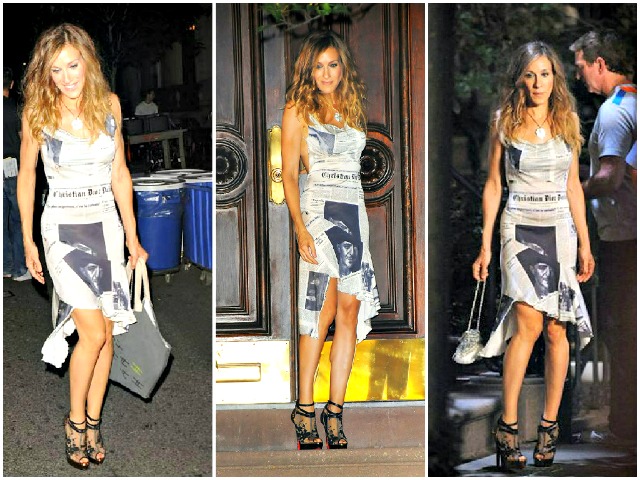 Questo abito non ha fatto solo la storia di Sex And the City, ma ha fatto anche quella del suo stilista, John Galliano, il quale, a sua volta, ha visto crescere a dismisura la sua fama proprio grazie a questa Serie Tv.
Come il vestito (sulle stesse trame), è stata lanciata da Galliano una vera e propria linea che, nei negozi e tra gli appassionati, ha registrato un notevole successo.
18. Un'ossessione chamata Oscar de la Renta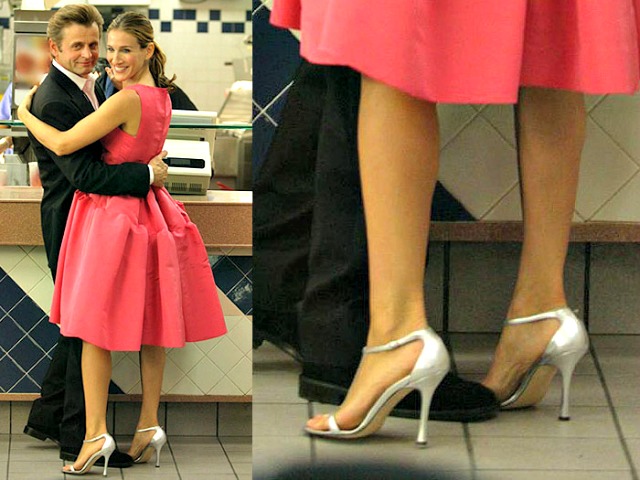 Sara Jessica Parker è praticamente ossessionata da Oscar de la Renta, tanto da affidarsi allo stilista quasi sempre quando si tratta di apparire in occasioni pubbliche di notevole rilevanza.
Un amore che l'attrice ha anche "passato" al suo personaggio interpretato in Sex and the City. Questo abito rosa con un'enorme gonna a ruota, per esempio, le viene regalato proprio dal suo fidanzanto, Petrovsky, il quale, conoscendo l'adorazione incondizionata di Carrie per il designer, decide (andando sul sicuro) di stupirla con un regalo che lascia la nostra protagonista senza parole.
Che dire, complimenti! Sorpresa riuscita!
19. Corri e metti su la prima cosa che ti capita!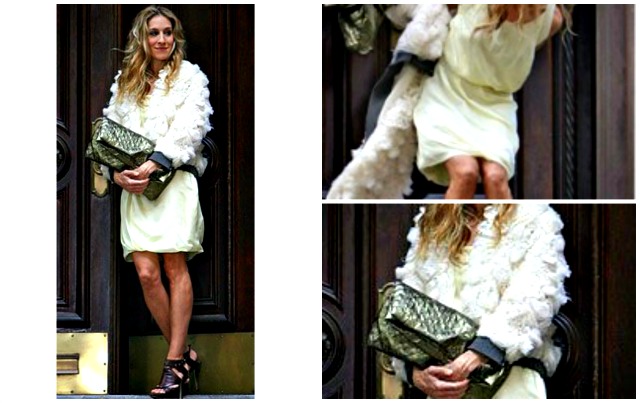 Carrie è chiamata di corsa dall'ospedale: Charlotte sta partorendo!
Non c'è tempo di pensare agli abiti e agli accessori, meglio uscire subito e indossare la prima cosa che ti capita sott'occhio nell'armadio!
Certo … come no!
20. Troppo avanti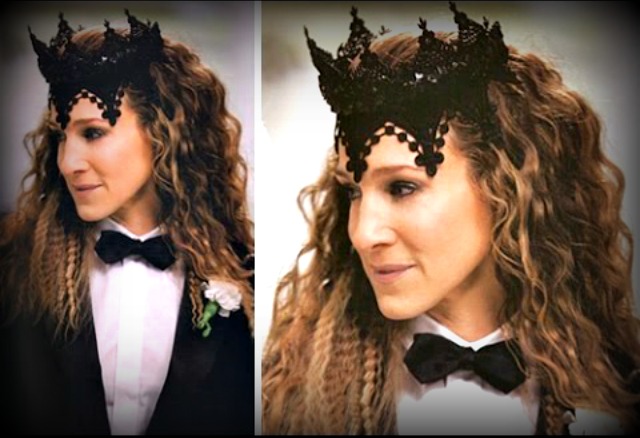 Decidere cosa indossare in occasioni importanti, come il matrimonio del tuo migliore amico, non è mai una cosa semplice.
Questo, ovviamente, vale per i comuni mortali … perchè poi, signori e signore, c'è Carrie Bradshaw, che indossa uno smoking da uomo ad un matrimonio gay e riesce comunque a renderlo un pezzo unico, anche se il 70% degli invitati  (compresi gli sposi) indossa la stesso capo.
Tanto di cappello … o  forse sarebbe meglio dire "tanto di corona"?
21. Carrie Bradshaw "40 and fabulous"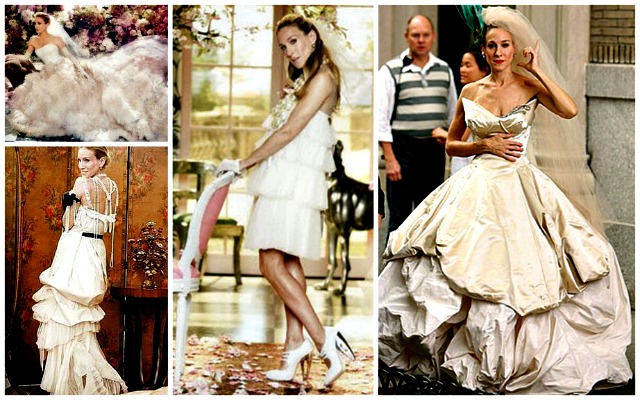 Sarà pure andata male e avrà pure vinto il completo vintage al matrimonio tra Big e Carrie, ma vogliamo chiudere questa lista senza citare i meravigliosi abiti da sposa del servizio di Vogue?
No, non credo proprio! Questa sì che sarebbe proprio un'ingiustizia!