Qualche settimana fa, durante un'intervista ad Esquire, l'attore britannico Tom Hardy ha esordito con un'affermazione piuttosto forte.
Sembrerebbe infatti che l'attore stia pensando di abbandonare la recitazione.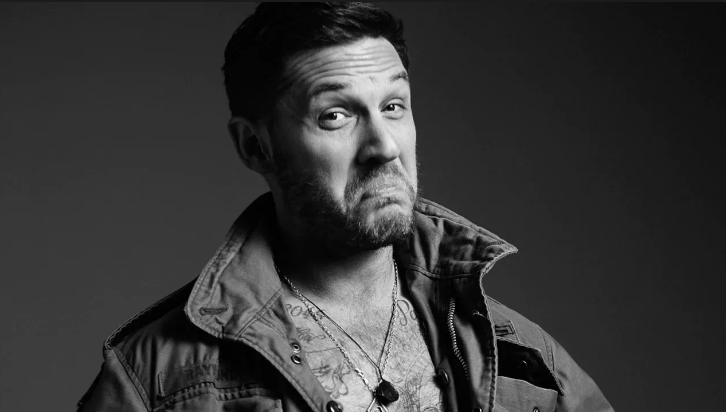 Quando hai raggiunto l'Everest è già un miracolo che tu ce l'abbia fatto a raggiungere la dannata montagna, figurati scalarla. Vuoi davvero tornare indietro e rifarlo? Non preferisci scendere dalla montagna e andare a cercare una dannata spiaggia?

Cos'è che mi porta a fare questo mestiere? A quest'età non lo so più. Ne ho avuto abbastanza. Se devo essere brutalmente onesto, voglio andare avanti con la mia vita.
Tom Hardy, che tornerà tra pochi giorni sul grande schermo nei panni di Venom, nemesi storica di Spider Man, sembrerebbe essere intenzionato a spostare la sua attenzioni su altri progetti.
Egli si trova infatti all'apice della sua carriera, dopo aver dato prova di grandi interpretazioni. Il suo esordio, avvenuto sul piccolo schermo con Band of Brothers e poi con il film Black Hawk Down, ha spianato la strada per diversi progetti che lo hanno visto sia in Tv che al cinema al fianco di molti attori famosi, come Leonardo di Caprio, divenuto poi suo amico. E' proprio dopo il lavoro con Di Caprio che Hardy ha avuto la spinta verso il grande successo, interpretando Eames, il falsario in Inception di Christopher Nolan.
Quest'ultimo lo ha voluto nel suo team anche nell'ultimo film della trilogia di Batman, Il cavaliere Oscuro, nei panni di Bane, dove ancora una volta riesce a dare una prova di talento impeccabile. Da qui in poi la scalata verso l'Olimpo del cinema è veloce come un treno: interpreta Max in Mad Max: Fury Road, John Fitzgerald di The Revenant che gli è valso addirittura una candidatura agli Oscar come attore non protagonista e infine il pilota Farrier nell'ultimo film di Nolan, Dunkirk.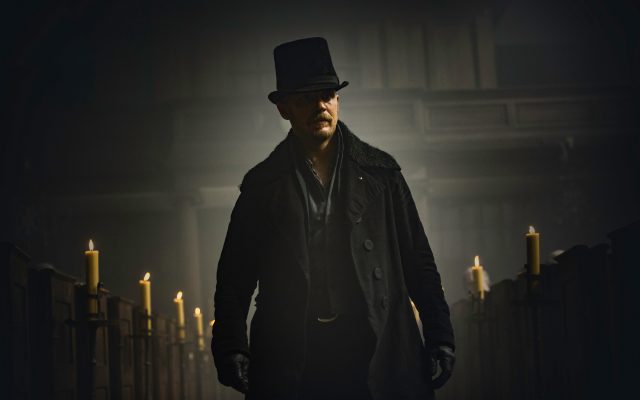 Insomma, la sua carriera cinematografica è stata un successo dopo l'altro, e gli ultimi progetti (Venom e Fonzo, dove interpreterà Al Capone) non sembrano smentire questa sua inarrestabile e meritata scalata.
Ma Tom Hardy ha dato molto anche nelle Serie Tv.
Seppur sia stato un ruolo secondario, Alfie Solomons è uno dei personaggi più amati in Peaky Blinders. Per ben 4 stagioni, Hardy ha vestito i panni del proprietario ebreo della distilleria illegale camuffata come "panetteria" nei sobborghi di Londra, regalandoci un'interpretazione magistrale anche per i pochi minuti in cui appariva.
Non contento poi, ha intrapreso un altro progetto per il piccolo schermo. Sto parlando di Taboo: una serie gotica ambientata nella Londra del 1800 dove interpreta un enigmatico ex soldato dal passato oscuro e soprannaturale. Questa Serie Tv è la prima creata con la compagnia di produzione aperta con il padre, la Hardy Son & Baker, che produrra ben 3 stagioni per questa miniserie tutta incentrata sul personaggio di Tom Hardy.
E' proprio questa via che il signor Hardy ha in mente di intraprendere, una volta lasciati i panni di attore: "Mi piacerebbe produrre. Scrivere. Dirigere." ha detto ad Esquire.
Seppur abbastanza bravo in questo ambito, almeno per l'unica serie prodotta, ognuno di noi spera che il signor Hardy non si ritiri definitivamente dagli schermi. La sua bravura e la sua espressione magnetica hanno reso alcuni dei personaggi da lui interpretati delle vere e proprie icone. Sarà un triste giorno quello in cui deciderà definitivamente di non mostrarsi più in un prodotto cinematografico o televisivo, ma per ora lasciamo spazio alla speranza che ripensi alle affermazioni dette in quest'ultima intervista. Non farlo, Tom.