Il fenomeno delle serie tv è ormai inarrestabile. Ce ne sono di tutti i tipi, possono essere originali oppure trarre ispirazione da opere del passato. Anzi, spesso è proprio grazie alle serie tv che libri, fumetti e pure film riprendono vita in una nuova e spumeggiante forma. The Walking Dead è solo uno dei tanti esempi che si possono citare in questo caso.
Ovviamente quelle storie vengono adattate al piccolo schermo e questo passaggio crea spesso dei notevoli cambiamenti.
Ci sono personaggi mai visti che improvvisamente compaiono nella serie tv (e guarda caso ce n'è proprio due in The Walking Dead), altri invece che sono totalmente cambiati. Ci sono storie che non combaciano perfettamente e che hanno preso un binario completamente diverso da quello originario. Sono sconvolgimenti che ci lasciano spiazzati e in questo pezzo vi sono ben dieci esempi tra cui non poteva mancare The Walking Dead!
1) Game of Thrones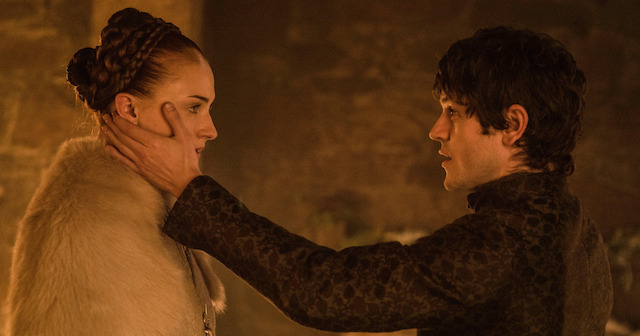 Ci sono diverse differenze sconvolgenti tra il libro e la serie tv di Game of Thrones. Una è sicuramente il modo con cui viene trattata la parte relativa a Dorne. Una delle figure più affascinanti del libro è Arianne Martell, figlia di Doran, che lei ritiene essere un debole. Per questo decide di vendicare l'uccisione di Elia e Oberyn per conto proprio, rendendo Myrcella regina dei Sette Regni a discapito di Tommen. La stessa Myrcella non muore nei romanzi ma viene solo gravemente sfigurata.
La storyline di Sansa ricalca i romanzi finché non arriva a Nido dell'Aquila dove, assunta un'identità segreta, assiste suo cugino e viene addestrata agli intrighi di corte da Ditocorto. Quello che subisce Sansa da qui in poi nello show, sulla carta accade a una delle sue amiche d'infanzia, Jeyne Poole, che viene fatta passare per Arya e data in sposa a Ramsey.