Parliamoci chiaro, per noi addicted quando si tratta di serie tv difficilmente ammettiamo repliche. Siamo noi i migliori critici per noi stessi. Quando qualcosa ci piace la sosteniamo e difendiamo di fronte a tutto e tutti. Non importa il parere della critica, dei media o degli altri. Partendo da questo assunto ci siamo divertiti a sondare due dei principali siti di critica televisiva: Rotten Tomatoes e Metacritic, per vedere quali serie tv avevano la maggior differenza tra opinione del pubblico e della critica. Le sorprese non sono mancate. L'esempio più significativo è The Good Doctor dove la differenza è davvero ampia.
In entrambi i siti infatti il punteggio del pubblico arriva a sfiorare il 90% contro quello della critica che oscilla attorno al 50%. Anche negli ascolti The Good Doctor ha riscosso un notevole successo quindi da cosa è dovuta questa palese distonia? E per le altre serie tv la situazione è la medesima? Cerchiamo allora di dare una risposta a queste domande.
Vediamo quindi assieme quali sono le serie tv, oltre a The Good Doctor, che sono state snobbate dalla critica pur essendo amatissime dal proprio pubblico!
1) Hemlock Grove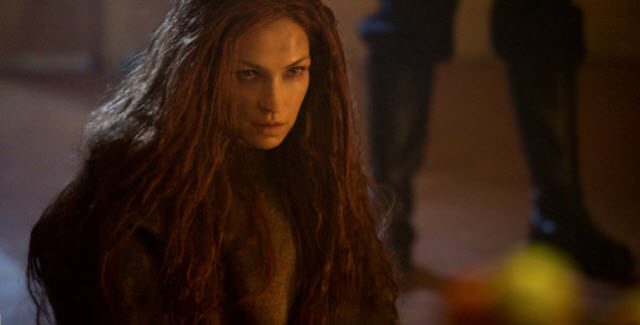 In Italia abbiamo potuto vedere solo la prima stagione di questa serie tv basata sull'omonimo romanzo di McGreevy. Nonostante questo il responso del pubblico, nostrano e internazionale, è stato decisamente buono. Soprattutto oltreoceano dove a metà della prima stagione venne deciso di estenderla a tre complessive. Produttore esecutivo di questa serie, nonché regista del pilot, è Eli Roth, mentre le musiche sono affidate al compositore Nathan Barr (The Americans).
Anche in questo caso la critica non ha apprezzato la serie tanto quanto gli spettatori. Di fronte a un punteggio del pubblico che supera ampiamente il 70% di preferenze la critica ha bocciato la serie attestandosi attorno al 40%.
I commenti dei critici ruotavano attorno a tre concetti principali: grossolanità, sgradevolezza e ridicolaggine. Eppure il pubblico l'ha particolarmente amata. Forse talvolta il giudizio della critica è troppo autoreferenziale e ambizioso. Sicuramente in questo caso è rimasto davvero distante dai tanti affezionati alla serie.