Sono state molte le occasioni in cui proprio grazie alle serie tv abbiamo conosciuto attori che si sono rivelati essere molto più validi di quanto pensassimo. Basti pensare, per esempio, a Jessica Lange (American Horror Story) e Bryan Cranston (Breaking Bad). Potremmo dire lo stesso, ad esempio, di The Following?
Le serie tv ci hanno fatto scoprire dei veri e propri talenti che poi abbiamo iniziato a seguire assiduamente fino a imparare quasi a memoria la loro intera filmografia.
Nonostante ciò, come ben sappiamo, non sempre i telefilm sono stati all'altezza dei loro protagonisti. Ci sono attori che sono dei portenti ma che, purtroppo, hanno recitato in alcune serie tv che non gli hanno reso giustizia. L'esempio che riteniamo più eclatante e di cui, ovviamente, parleremo in quest'articolo è appunto The Following con Kevin Bacon.
Oggi vi proponiamo, dunque, ben cinque telefilm che – a nostro parere – non sono stati all'altezza del loro protagonista.
Siete d'accordo con noi?
1) The Following (Kevin Bacon)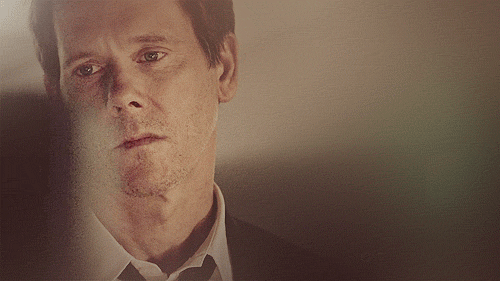 La maggior parte dei cinefili ha senza dubbio iniziato a seguire The Following per il suo protagonista, Kevin Bacon. Conosciuto e amato dagli anni '80, lo abbiamo apprezzato per le sue performance in Venerdì 13, Tremors, Mystic River e in molte altre pellicole.
The Following, con le sue tre stagioni, non gli ha reso giustizia. Una trama inizialmente molto intrigante ha lasciato spazio a una terza stagione che, probabilmente, ha vissuto soltanto di rendita.
La trama di The Following ruota attorno alla vita dell'agente dell'FBI Ryan Hardy e dell'assassino seriale Joe Carrol, che dopo nove anni di reclusione è riuscito a evadere dalla prigione in cui era rinchiuso. Ryan dovrà dunque iniziare, nuovamente, la sua corsa contro il tempo per evitare che Joe riesca ad alimentare ancor di più la setta che lo venera.