Il professor Proton, l'unico e inimitabile fantasma di The Big Bang Theory, tornerà a far visita a Sheldon nelle rassicuranti vesti di Obi-Wan Kenobi.
Fresca fresca di premiére, l'undicesima stagione di The Big Bang Theory non si dimentica del personalissimo consigliere di Sheldon Cooper e conferma il suo ritorno.
Questo articolo non conterrà spoiler di nessun tipo quindi se volete saperne di più sulla stagione 11 vi consiglio di leggere qui.
Ricordiamo, giusto per la cronaca, che Arthur Jeffries, alias Professor Proton, è stato il mito di Sheldon in televisione sin da quando era piccolo. È anche grazie a lui che si è appassionato allo studio della fisica.
Arthur è morto durante la settima stagione della serie e da quel momento compare a Sheldon in sogno come una sorta di angelo custode/consigliere nei panni di Obi-Wan Kenobi.
L'ultima apparizione del fantasma in questione risale alla nona stagione, momento in cui Sheldon aveva bisogno di un consiglio molto importante e, come ci aspettavamo, Arthur ha colpito nel segno con il suggerimento giusto!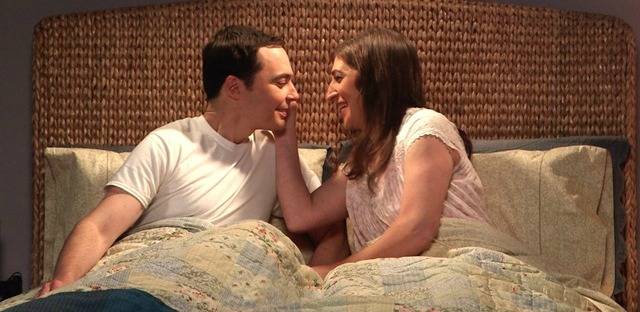 Il professor Proton si presenterà puntuale come un orologio svizzero alla CBS.
Si paleserà a Sheldon nell'episodio che andrà in onda il 2 Novembre, ancora una volta per dare un consiglio importante al suo protetto. Chissà di cosa avrà bisogno stavolta, il protagonista?. Magari la presenza del Professore è collegata all'altro grande ritorno dell'episodio, vale a dire la nemesi di Sheldon: Will Weathon.
Dobbiamo ammettere che il merito del successo del Professor Proton non va soltanto alla sua simpatica rivisitazione di un Obi-Wan Kenobi un po' stravagante.
Va onorato in particolar modo il suo interprete, Bob Newhart, che si è accaparrato anche un Emmy nel 2013 per la sua interpretazione di Arthur!
Sarà sicuramente un episodio interessante!
Anche se non vedo l'ora di rivedere le buffe conversazioni tra Obi-Wan Proton e Sheldon Cooper, cerchiamo di non bruciare le tappe, gustiamoci ogni episodio che ci separa fino al 2 novembre!