# #
Era una notte buia e tempestosa. L'Inverno stava arrivando sui regni di Westeros. Gli Estranei avanzavano. Le armate combattevano. Ma per quanto si fossero preparati, nessuno sapeva quale fosse la vera tragedia, la sventura che incombeva su tutti loro. SHELDON WAS COMING!
"VOLEVI DIRE DOTTOR SHELDON COOPER FORSE!"
Sì…. giusto….
# #
Game of Thrones è una delle Serie maggiormente citate in The Big Bang Theory e il nostro Sheldon Cooper è un gran fan dell'impero di George R. R. Martin. Sappiamo anche che Sheldon è un vero e proprio genio, un uomo impensabilmente fuori dal comune. Cosa succederebbe allora se grazie alla sua inimmaginabile fantasia ed intelligenza, riuscisse a creare un dispositivo che permetta di vivere realmente all'interno delle Serie Tv? E se Sheldon decidesse di andarsene a fare un giro nei meandri di Game of Thrones?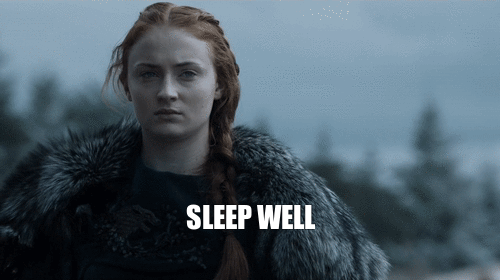 # #
Prima di tutto, che ruolo potrebbe avere uno come Sheldon a Westeros? Io me lo immagino come un piccolo Lord che come Tyrion preferisce passare il tempo sui libri invece che con la spada in mano.
Non lo vedo molto come mastro della città. Non credo che concederebbe un libero accesso alla sua intelligenza in qualsiasi momento ce ne fosse bisogno a corte. Quindi, in definitiva, Sheldon potrebbe essere il figlio di qualche Lord dei Sette Regni. Dovendo scegliere una famiglia direi che potrebbe essere un Baratheon o un Tyrrell. Non me lo immaginerei lontano dalla scena, in qualche palazzo dimenticato, lo vedrei piuttosto come un vero e proprio giocatore pronto a prendersi a parole, ovviamente in modo sottile e impercettibile, con Ditocorto, Varys o Tyrion.
Immaginatevi un'argomentazione fra Sheldon e un Tywin che gli dice "Il nome della famiglia è tutto, è quello che rimane!" Quello che Sheldon probabilmente risponderebbe è:"Non è vero Lord Tywin. Quando morirà resteranno ancora tutti gli altri, tutto ciò che c'è nel mondo, tranne lei, certo. Quindi la sua morte non farebbe cambiare nulla!". Sicuramente il vecchio Tywin la prenderebbe in modo moooolto diplomatico…. sì.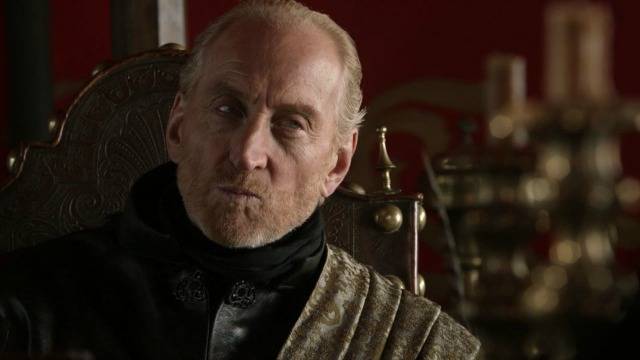 Alla fine però penso che Sheldon Cooper piacerebbe moltissimo a Tywin e anche a molti altri a corte.
Sicuramente non sarebbe una persona amabile. Conosciamo Sheldon (e presto conosceremo meglio anche tutta la sua infanzia), gli riesce davvero davvero difficile, tuttavia sarebbe probabilmente capace di risolvere i problemi che ci sono oggi fra le varie casate. Prima di tutto saprebbe trovare un modo per saldare i debiti della Corona verso la Banca di Ferro, e vi pare poco? Magari avrebbe potuto aiutare Ned ad evitare di finire sotto e lame del boia. O avrebbe potuto mettere fuori gioco Joffrey molto prima di Olenna (che riposi in pace, santa donna).
Probabilmente avrebbe ribattuto a ogni affermazione di quell'elfo malefico dai capelli biondi mandandolo su tutte le furie e prendendolo per sfinimento. Magari Joffrey sarebbe davvero diventato pazzo a causa di Sheldon e avrebbe fatto la stessa fine del povero Tommen. Ora che ci penso, in realtà, credo che con Sheldon a corte tutti, anche Cersei, si arrenderebbero alla sua petulante saccenza e Sheldon potrebbe prendere il Trono senza alcun problema.
Che Sheldon sarebbe capace di prendere il trono in questo istante non è cosa da mettere in dubbio. Potrebbe anche manovrare il gioco del trono da dietro le quinte, un po' come Varys o Baelish ma non so, lo vedo troppo disinteressato alle questioni come "chi sarà il re dei Sette Regni bla bla bla bla", la sua mente è troppo elevata per queste discussioni così terrene. Proviamo allora a pensarlo anche in altre situazioni. Ve lo immaginate fra i Guardiani della Notte?
Ecco, forse è proprio lì che darebbe il meglio di sé, specialmente quando Jon porta i bruti al Castello Nero. Rido già al pensiero di Sheldon vestito di nero con pellicce su pellicce a gridare "Brutiiiiiiiiiii nei sotterraneiiiiii! Brutiiiiii nei sotterranei!!!!! Io ve l'ho detto" stile Professor Raptor.
Mandarlo alla Barriera però non sarebbe una cattiva idea. Sappiamo che, sebbene nessuno sia capace di oltrepassarla, ormai non è più ben protetta come un tempo. I Guardiani hanno un po' di problemi da risolvere nella gestione della sicurezza visto che i bruti in realtà entrano quando gli pare se ben forniti di picchetti e corde e tanto fegato. Sheldon sarebbe capace di progettare mille marchingegni per rendere la Barriera una fortezza sicura per davvero, in ogni suo punto: Ma poi che carino sarebbe mentre riprende Sam su tutto lo scibile umano?
E se invece il piccolo Dottor Cooper lo trovassimo sulle sponde del continente orientale? Che ne penserebbe Daenerys se lo incontrasse sul suo cammino? Potrebbe essere lui il suo fido consigliere al fianco di Tyrion, Verme Grigio, Missandei. Sarebbe capace, grazie alla sua completa conoscenza delle guerre antiche e nuove e di tutto l'universo Marvel, di progettare piani che avrebbero permesso a Daenerys di solcare le acque del Mare Stretto anni ed anni fa, conquistando il pari delle città e anche di più. Probabilmente, come Missandei e Verme Grigio non sarebbe un buon compagno di giochi alcolici. Magari una storia divertente sarebbe capace di raccontarla…. BAZINGA!
Ma sarebbero tante, tante e tante le storyline in cui sarebbe fantastico trovarlo. Magari sarebbe potuto essere lui il compagno di strada di Arya (sicuramente non avrebbe retto tanto quanto il Mastino). Sarebbe potuto essere il figlio "venuto bene" di Stannis e gli avrebbe impedito di commettere gli errori che lo hanno portato alla morte. Sarebbe potuto essere lui il Corvo a tre occhi… Ma cosa diavolo dico? Lui lo è lo stesso, visto che sa tutto di tutto di tutti sempre e comunque, dai! 
Questi sono solo alcuni spunti di riflessione su come un fantastico personaggio come Sheldon potrebbe trovare un ruolo nell'universo del Trono di Spade. Quello che sappiamo per certo è che almeno una puntata con Sheldon sarebbe qualcosa di assurdo ma, come direbbe Bran, indubbiamente…. BELLISSIMO!