La musica a volte si rivela un dettaglio essenziale per trasformare una scena televisiva in una scena indimenticabile. Certe serie tv hanno fatto un uso talmente sopraffino della musica al punto tale che quando la si ascolta non si può evitare di pensare a quell'episodio o a quel personaggio. Game of Thrones, Stranger Things, Sons of Anarchy & Co. sono maestre di questa disciplina.
Oggi raccogliamo in questa lista le 10 canzoni che hanno sublimato così bene una scena al punto da fondere musica e trama.
1) LA VIE EN ROSE – HOW I MET YOUR MOTHER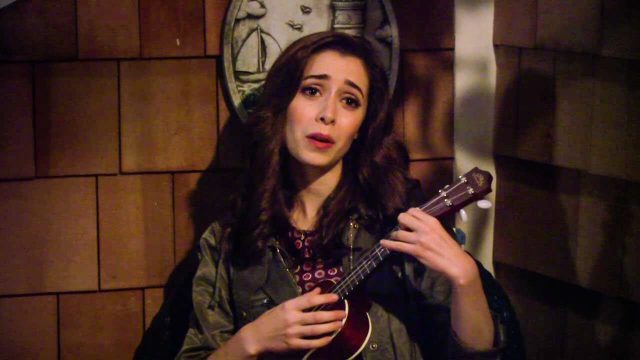 La scena in cui Ted ascolta per la prima volta la voce di sua moglie è una delle scene di How I Met Your Mother che difficilmente dimenticheremo.
Sia per la dolcissima esecuzione del brano, sia per l'intimità della scena commentata dalla voce fuori campo di Ted. La Vie en Rose è stata oggetto di cover in così tanti modi e così tante volte che è facile perderne il conto, ma la malinconica versione di Tracy ha sicuramente lasciato il segno più di tante altre.
2) BELLA CIAO – LA CASA DI CARTA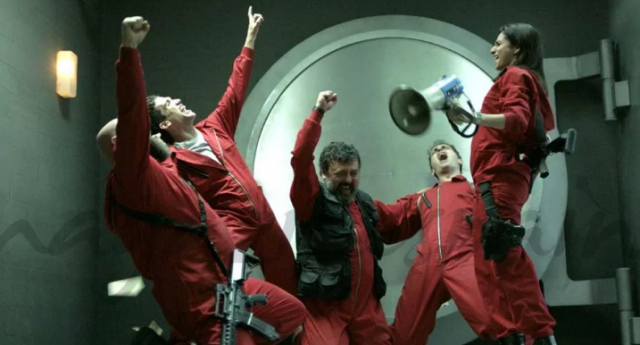 Che venga cantata da Berlino e il Professore o sbraitata da Denver e gli altri membri della banda, Bella Ciao è ormai diventata uno degli elementi fondamentali usati dalle città del Professore. Con la maschera di Dalì e la "divisa" rossa d'ordinanza rappresenta uno degli immancabili simboli per chi vuole far parte della Resistenza.
3) YOU'RE MY FIRST, MY LAST, MY EVERYTHING – ALLY MCBEAL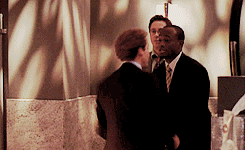 Ascoltando questa canzone non si può non pensare a John "Biscottino" Cage e ai suoi colleghi che ritrovano la giusta carica nei wc unisex dello studio Cage & Fish, ballando sulle note di Barry White. Ormai i balletti del buffo e geniale avvocato sono diventati così celebri che sentire la voce del cantante americano senza immaginare i passi dell'avvocato è quasi impossibile.
4) FEELING GOOD – THE HANDMAID'S TALE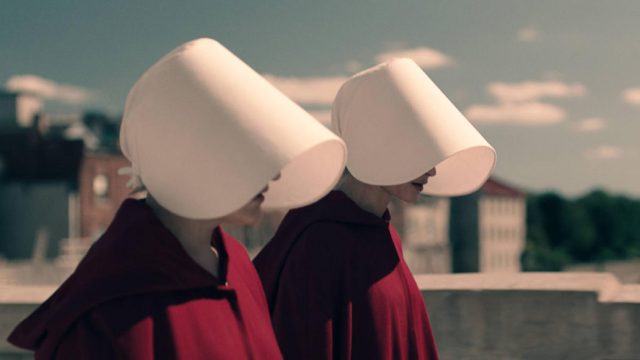 Il primo gesto di ribellione delle ancelle.
Avanzano per la strada in gruppo, insieme, con lo sguardo finalmente ritrovato di chi, anche se solo per pochi minuti, ha deciso per sé. Feeling good accompagna la marcia delle ancelle rendendo sontuoso e impeccabile il momento a cui assistiamo. Un telefilm emozionante con una colonna sonora indimenticabile e sempre azzeccatissima.
5) CHASING CARS – GREY'S ANATOMY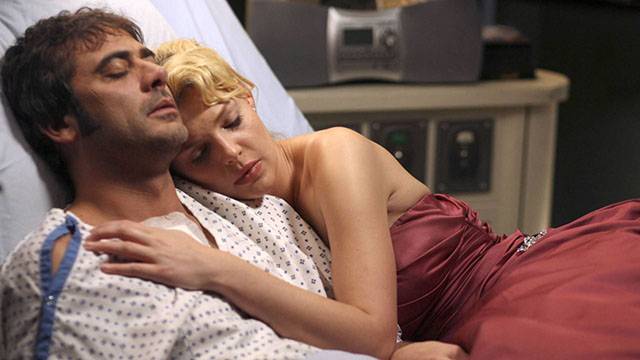 Chasing Cars degli Snow Patrol è stata utilizzata più volte durante Grey's Anatomy, ma ascoltarla vedendo Izzy abbracciata a Danny incapace di lasciarlo andare fino a quando non arrivano in soccorso i suoi amici, ci ha devastati. Grey's Anatomy vanta una colonna sonora davvero fantastica e Chasing Cars è sicuramente una delle sue canzoni simbolo.
6) ANYONE WHO KNOWS WHAT LOVE IS – BLACK MIRROR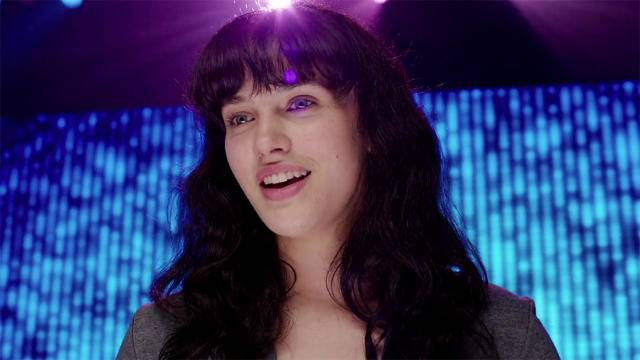 Ogni episodio di Black Mirror è slegato dal suo predecessore salvo per il tema di base legato all'abuso della tecnologia. Tuttavia esiste un altro filo rosso che lega alcuni episodi ed è proprio la canzone di Irma Thomas, ormai diventata simbolo della serie.
7) JENNY OLDSTONE – GAME OF THRONES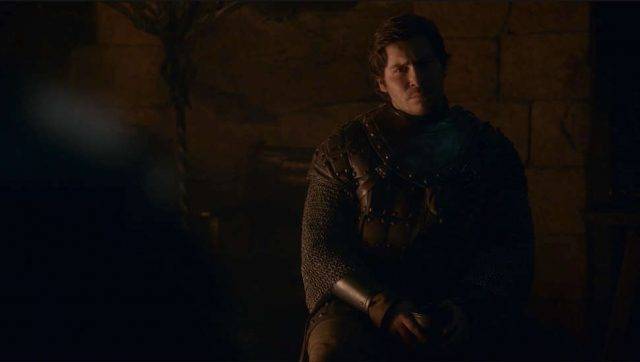 Cantata da Florence Welch alla fine della Lunga Notte ma intonata da Podrick in una magnetica versione poco prima della battaglia con gli Estranei. Questa canzone ha smosso molti animi durante la visione dell'episodio e sarà impossibile riascoltarla senza sentirsi di nuovo dentro le stanze gelide di Grande Inverno in attesa dello scoppio della guerra.
8) HEROES – STRANGER THINGS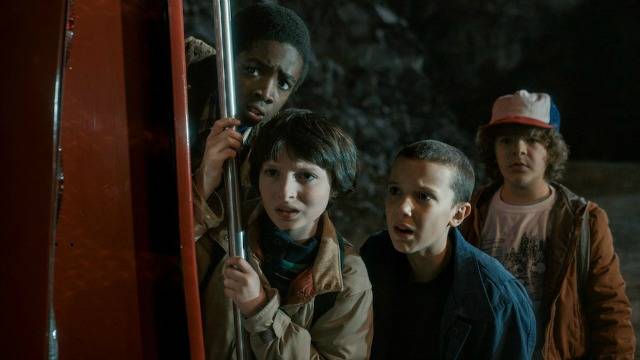 La versione di Peter Gabriel del celebre brano di David Bowie ci ha fatto accapponare la pelle durante il "ritrovamento" del corpo di Will Byers durante la prima stagione di Stranger Things, così come ci ha fatto un po' commuovere nell'ultimo episodio della terza quando i nostri piccoli eroi si salutano dicendosi addio.
Questa canzona è perfetta per Stranger Things considerato quante volte i ragazzini di Hawkins hanno salvato il mondo all'insaputa di molti.
9) COME JOIN THE MURDER – SONS OF ANARCHY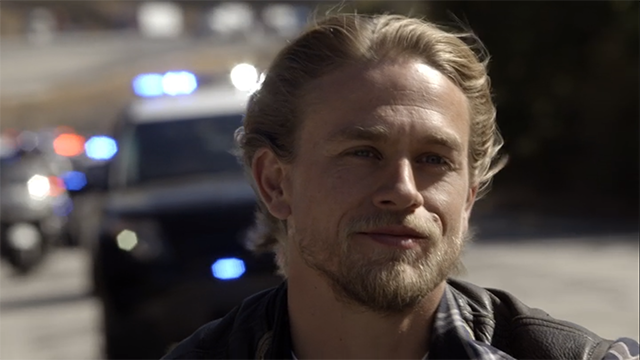 Molti di noi non conoscevano la canzone dei The White Buffalo prima di averla sentita nella sequenza finale di Sons of Anarchy, quella che sancisce la fine di un'avventura che in tanti non hanno ancora superato. Da adesso in poi, per chiunque abbia seguito la storia di Jax e degli altri Figli dell'Anarchia, Come Join the Murder è e sempre sarà legata inevitabilmente a questa serie.