3) Sons of Anarchy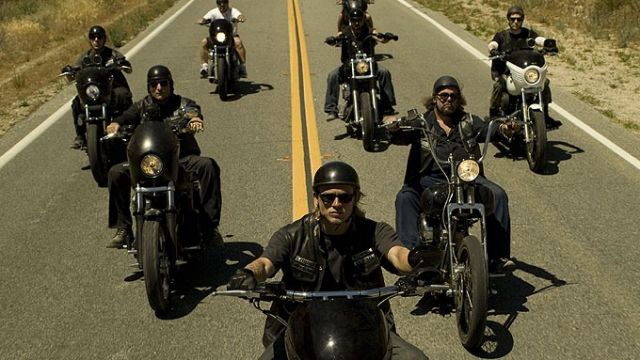 Essere o non essere: questo è il dilemma.
Chi non conosce questa frase, la più famosa dell'Amleto? Otto parole che racchiudono l'essenza di una delle opere più idolatrate di Shakespeare, riassunta semplicemente in: dubbio. Scegliere di essere uno spettatore o uno strumento della vendetta. Scegliere una vita tranquilla o un'esistenza indirizzata verso l'autodistruzione. Scegliere chi essere o non essere. Questi sono i dilemmi di Amleto, principe di Danimarca, e di Jax Teller, principe dei SAMCRO.
Vendetta e dramma si intrecciano in Amleto e Sons of Anarchy. In sette atti per le prima e sette stagioni per la seconda si racconta di un re detronizzato e ucciso, sostituito da un fratello/amico-fraterno che si sposa con la regina, colei che muove tutti i fili. Ma il fantasma del morto continua a tormentare Amleto e Jax (quest'ultimo tramite un diario), i veri eredi al trono, coloro destinati al potere. E non può mancare una struggente e impossibile storia d'amore che coinvolge i due protagonisti.
Così come succede nell'Amleto, i personaggi di Sons of Anarchy sono impegnati in una letale partita a scacchi. Pensano di essere i giocatori. Invece sono pedine di una forza superiore, che domina le due opere: la morte.