# #
Chiamo all'appello la "generazione Balto": non è del secolo corrente, non è di quello passato. Nemmeno lei sa che cos'è. La classe degli anni Novanta. L'ultima a vivere le serie tv del passato  e la prima a godersi quelle del presente. Interpello nello specifico questa generazione perché è colei che ha vissuto ed è cresciuta al passo con la transizione che ha investito i format televisivi. Siamo nati con Friends, cresciuti con The O.C. e maturati con Lost. Ogni serie citata finora era forgiata su una ventina-e-passa di episodi a scadenza annuale. Numeri che oggi ci appaiono eccessivi, uno spreco del nostro tempo. Nulla a che vedere con gli show condensati del presente, che si risolvono con moderazione nell'arco di una decina di puntate. Ma questo, è un bene o un male? 
# #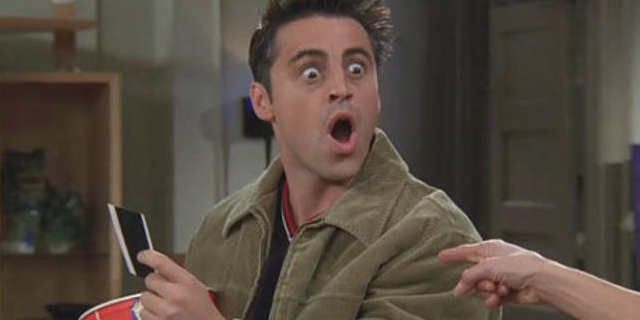 Prima di passare al giudizio, bisogna chiamare in causa le variabili che ci hanno portati fino a qui.
È bastato meno di un decennio affinché la serialità cambiasse connotati. È successo così in fretta che quasi non ce ne siamo resi conto. L'assoluta flessibilità tipicamente mediatica ha condotto la Tv a mutare pelle in fretta, adattandosi alle esigenze dello spettatore con potere quasi divinatorio. O sono state le nostre necessità a modificarsi in base all'offerta? Qualsiasi sia il caso, le serie tv a cui eravamo stati abituati sono in via d'estinzione. Orsi polari che irrompono nei palinsesti alla ricerca di un pubblico che li nutra di attenzione. Parlo di quei prodotti che puntano all'eternità: una ventina di episodi per stagione, stagioni a ciclo semestrale, semestri che si estendono fino al decennio. Grey's Anatomy ne è il prototipo. Sfruttando l'affezione e snobbando l'esasperazione, Shonda Rhimes continua a sfornare storie sbiadite.
# #
Ma in un'epoca di spasmodico rinnovo e sbadiglio facile, un format così non può sopravvivere. E verrà soffocato da serie tv più fresche e all'avanguardia.
Show addensati, che non pretendono di ingozzare chi li guarda con sottotrame da poco solo per garantirsi lunga vita. Serie programmate per il binge watching ed eliminare la noia, un lusso inaccessibile nel nostro secolo. Perché è questo lo scopo dei produttori televisivi odierni: portare l'hype al picco. E, quando questo non è possibile, lasciarlo bollire a fuoco lento affinché il fervore mantenga la stasi. Finora i ratings ci hanno dimostrato che non solo format di questo tipo sono realizzabili, ma che sono di gran lunga più appetibili rispetto agli stantii canoni di un tempo.
Eliminare il superfluo per esaltare il filo conduttore, la chiave vincente.
Nonostante la sua grandezza, che l'ha resa un cult, Lost presenta tutti i difetti delle serie tv vecchio stampo. J.J. Abrams e compagnia hanno saturato lo show con innumerevoli indizi e sottointrecci, allungando senza motivo apparente una storia che avrebbe potuto brillare senza quegli inutili specchietti per allodole. Il risultato è stato amaro: persi nella loro stessa voragine di quesiti sospesi, gli autori non sono più riusciti a incastonare tutto e dare un finale all'altezza di una delle serie cardine della televisione. Questo rischio è stato astutamente aggirato oggi.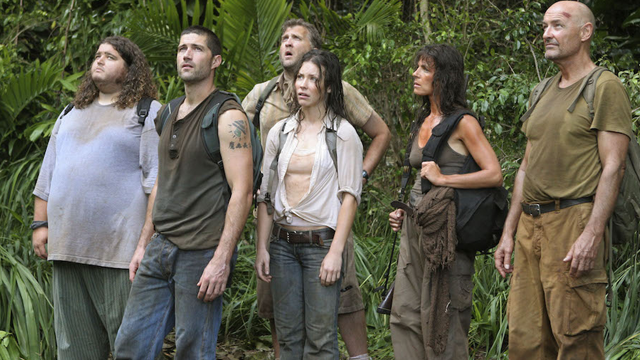 Citerò una serie a caso: Breaking Bad. Se penso al prototipo televisivo, penso a Breaking Bad. E se penso a un prodotto all'avanguardia, penso a Breaking Bad. La serie di Vince Gilligan racchiude in sé tutti i canoni della televisione classica. Nessun manierismo cinematografico, nessuna spettacolarità digitale. È "solo" Tv. Una Tv, però, che percorre una linea retta, senza perdersi in voli pindarici che non apportano nulla di più a un soggetto già promettente. In sostanza, Breaking Bad è l'ibrido perfetto. Ed è l'archetipo sul quale si è fondata la nuova (estremizzata) poetica seriale.
Concentrarsi sulla trama e svilupparla, senza cadere in buchi neri.
Nulla oggi viene lasciato al caso: una storia viene programmata per avere, più che un inizio, una fine. Nessuno può permettersi di mettere sul mercato un prodotto senza prevedere (e soprattutto indirizzare)  il suo destino. Piuttosto, la sorte della serie viene preventivamente decisa a tavolino. Forse è una filosofia parzialmente estranea alle sit-com, unici show che ancora si rifanno almeno in parte alla vecchia televisione. Ma per quando riguarda il drama, la condensazione è la regola primaria. Game of Thrones ha compresso sempre più le proprie stagioni negli anni, arrivando a un numero di episodi con una sola cifra. Di primo acchito, la scelta non è stata ben accolta dai fan, ovviamente.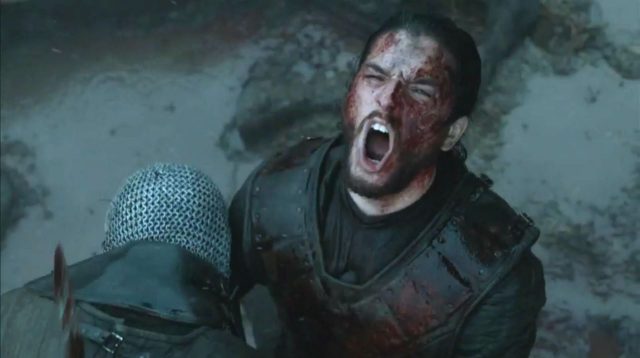 Ma lasciando da parte il sentimentalismo, possiamo ammettere a noi stessi con onestà (e con l'esperienza dei capitoli passati) che estendere una serie senza scopo alcuno se non il viscerale attaccamento per essa, risulta deleterio. Insomma, se li ami, lasciali andare. Ed ancora: Big Little Lies, pur essendo nata come una mini-serie vera e propria, ha osato spingersi oltre. Mad Men, The Handmaid's Tale, Penny Dreadful, Black Mirror sono serie tv di un carico narrativo e tecnico che risulterebbero indigeste sia al fruitore (bombardato di stimoli) che al produttore (dilapidato dagli investimenti) se si estendessero per più di quanto siano state programmate. O meglio, verrebbero abbandonate. E in questi ultimi anni abbiamo imparato con quanta nonchalance che le serie tv possono essere soppresse.
Quindi, per tutti questi motivi, mi sento di dire sì: benedette le serie tv in formato mini.
Un'abbuffata annuale di 10 (o meno) episodi, il piacere agrodolce della lunga attesa, la soddisfazione di scoprire sempre qualcosa in più giunti ai titoli di coda. È ovvio, ancora non ci siamo liberati completamente delle puntate "copertura", in cui gli autori creano grandi trambusti che alla fine si risolvono sparendo nel nulla. Ma sarebbe pretendere troppo. Quindi, per ora, va benissimo così.