Sono passati quattordici anni dal terribile sciopero degli sceneggiatori che nel 2007 mise in ginocchio l'industria televisiva statunitense. Per circa quattordici settimane dal 5 novembre del 2007 alcuni tra i più importanti show televisivi come il Tonight Show, Ellen e The Daily Show sono stati interrotti. Lo stesso valse per le produzioni di numerose serie tv di grande successo. Alla protesta presero parte in oltre dodicimila tra sceneggiatori e scrittori rappresentati dai sindacati Writers Guild of America East e Writers Guild of America West, ovvero le due principali istituzioni a tutela degli sceneggiatori.
Lo sciopero aveva lo scopo di incrementare i benefici degli sceneggiatori in maniera proporzionale rispetto al grande successo delle serie prodotte, che fruttavano notevoli introiti alle produzioni. Per gli addetti ai lavori però, questi introiti non erano affatto ben redistribuiti. Parte delle proteste vertevano sui proventi che la visione delle serie tv in streaming legale fruttavano alle case di produzione. Proventi che non venivano in alcun modo redistribuiti agli addetti ai lavori. Tantissime serie tv subirono una battuta d'arresto che rischiò seriamente di compromettere l'andamento delle trame.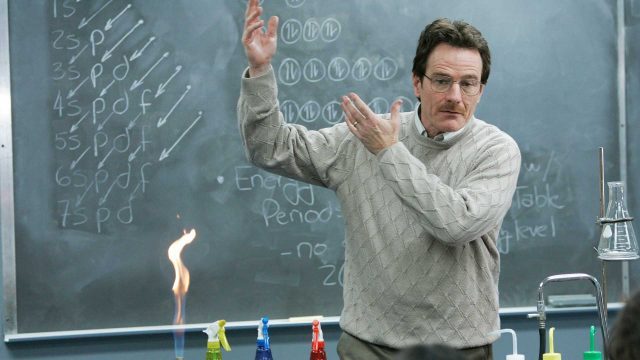 La prima stagione di Breaking Bad è composta da sette episodi invece che tredici proprio a causa dello sciopero degli sceneggiatori.
Ma la serie di Vince Gilligan non fu l'unica a risentire delle proteste iniziate nel novembre 2007. Carlton Cuse, produttore di Lost, dichiarò che i primi otto episodi della quarta stagione erano già stati confezionati ed erano pronti per la messa in onda dell'8 febbraio del 2008. Cuse comunicò che se lo sciopero si fosse prolungato i fan sarebbero rimasti per mesi senza conoscere il corso degli sviluppi degli eventi presentati nella prima parte della stagione. L'ottavo episodio infatti, si concludeva con un cliffhanger. Le sue parole a riguardo furono:
Sarà come comprare un libro di Harry Potter, leggerne metà e poi essere costretti a metterlo via per mesi.
Anche Damon Lindelof, co-produttore della serie tv, espresse con parole dure il suo supporto alle proteste, dicendo:
La televisione sta morendo. L'ho capito quattro anni fa ma lo negavo perché non potevo credere che questa invenzione meravigliosa fosse giunta alla fine. Il mio show, Lost, è stato trasmesso in streaming e scaricato centinaia di migliaia di volte da quando è stato reso disponibile sul sito della ABC. Prima del download l'utente deve guardare una pubblicità che genera al network un guadagno, e noi non abbiamo niente. Lost viene venduta anche su iTunes a 1.99 dollari, e di nuovo non abbiamo niente.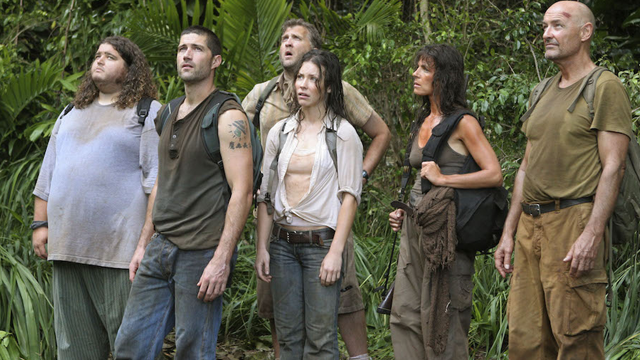 Lindelof aggiunse ancora:
Sono arrabbiato perché gli Studios ci accusano di essere avidi, ma sono loro ad esserlo.

La mia avidità è giusta, se gli Studios guadagnano con i miei show fuori dalla tv perché io non devo ricevere nulla?
Il produttore di Heroes Tim Kring annunciò di aver previsto un doppio finale per l'episodio 2×11 intitolato Powerless. Nel caso in cui le richieste degli sceneggiatori non fossero ancora state accolte per i primi giorni di dicembre di quell'anno, la produzione avrebbe mandato in onda il finale alternativo e quella stagione si sarebbe chiusa in anticipo. Così fu. La seconda stagione di Heroes conta solo undici episodi a dispetto dei 23 della prima.
Tra le serie tv che risentirono dello sciopero del 2007 ci fu anche una delle più amate: Scrubs.
Il creatore della serie Bill Lawrence dichiarò di aver rifiutato un'offerta da parte degli ABC Studios. La proposta era quella di dare un finale alternativo a Scrubs prima che iniziasse lo sciopero della WGA.
Vado avanti con la sceneggiatura come avevo programmato e non inserendo una scena con due persone che si baciano come finale di serie.
Queste le sue parole a riguardo. Lawrence concluse poi dicendo:
Userò tutto il mio potere per dare una degna conclusione alla serie, anche se questo significasse scrivere tutti i dialoghi da solo e chiamare la gente per leggerli al telefono.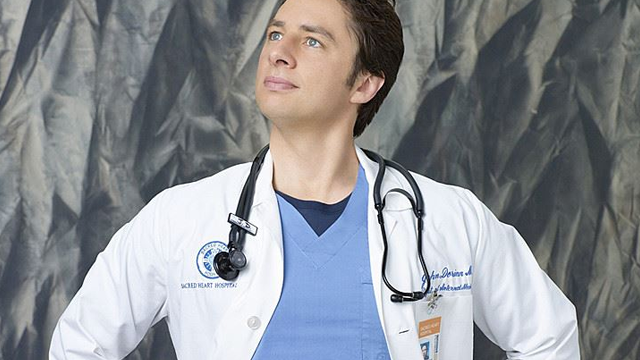 Lawrence si rifiutò di abbandonare il suo posto e volle partecipare alla stesura dello show, dunque la settima stagione di Scrubs uscì con undici episodi al posto dei diciotto previsti. L'8 febbraio del 2008 le negoziazioni giunsero a buon fine e venne steso un accordo approvato due giorni dopo dalle giunte direttive di entrambi i sindacati. Il 12 febbraio, attraverso una votazione interna, gli sceneggiatori decisero di far cessare le proteste con un 92.5% a favore e dieci giorni dopo la WGA annunciò che il nuovo contratto era stato ratificato.
Lo sciopero degli sceneggiatori del 2007 fu il più critico momento per l'industria televisiva made in USA dopo il 1988, anno del più lungo e disastroso sciopero nella storia del cinema. Quell'anno si protestò contro le leggi in vigore che prevedevano il pagamento di una quota per le produzioni televisive nei Paesi esteri e le proteste si susseguirono per cinque mesi e sei giorni.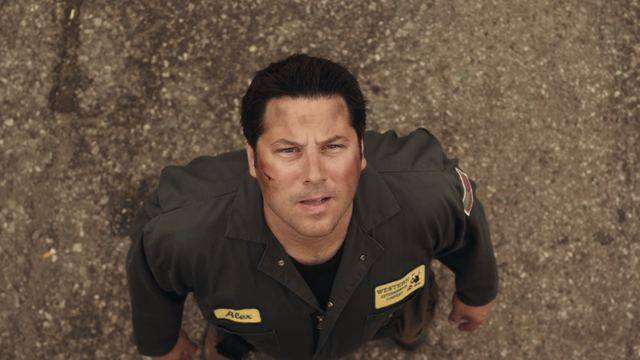 Passiamo ai numeri.
Scrubs, Breaking Bad, Heroes e Lost sono solo alcune delle serie tv "fermate" dallo sciopero del 2007. A queste bisogna aggiungere: The Big Bang Theory, Due Uomini e Mezzo, Desperate Housewives, Brothers & Sisters e tante altre. Secondo una stima della National Public Radio presentata alla fine dello sciopero, lo stop ai lavori costò all'industria dell'intrattenimento circa un miliardo e mezzo di dollari. Una ricerca più recente della UCLA Anderson School of Management  stimò a ribasso la perdita, parlando di 380 milioni di dollari.