Se siete stati adolescenti negli anni 2000, avrete sicuramente speso una buona fetta della vostra vita di giovani adulti a guardare serie tv. La maggior parte di voi, soprattutto giovani donne, sarà stata conquistata da Streghe e dalle avventure delle sorelle Halliwell. E un buon sottogruppo avrà sicuramente gridato almeno una volta "Il potere del trio coincide con il mio!".
Sei mesi fa il network The CW ha annunciato il reboot della storica serie tv, presentando al San Diego Comic-Con un trailer che, ancora prima che uscisse la serie, ha scatenato polemiche nelle ex adolescenti, ora donne adulte ma ancora affezionate alle care vecchie sorelle Halliwell.
Le critiche vertevano sostanzialmente sull'inutilità di fare un reboot di una serie considerata ormai un classico della serialità. Alcune frange più estremiste hanno criticato la volontà malcelata degli autori del reboot di cambiare completamente le carte in tavola, stravolgendo i personaggi. Molti fan ormai cresciuti hanno criticato l'operazione commerciale di cambiare l'etnia delle tre sorelle, rendendole nere e potenzialmente più appetibili per un pubblico sempre più attento alle questioni "Black lives matter".
Ma non è questo il punto.
Suddetto reboot ha fatto parlare (male) di sé ancora prima del suo rilascio, e ciò ha portato un afflusso di pubblico tale che The CW ha deciso di rinnovare Charmed per una seconda stagione.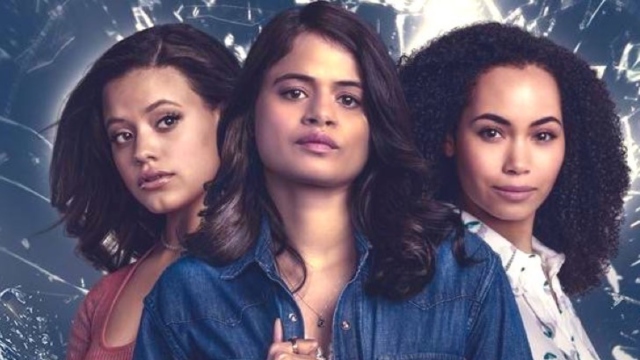 Ma non è la sola mossa strategica del network. The CW ha deciso di implementare le stagioni delle sue serie tv in produzione facendo un grosso regalo soprattutto agli amanti delle storie di supereroi. Supernatural arriverà alla quindicesima stagione, stabilendo un record che, per una serie tv non di genere medical drama (Grey's Anatomy, stiamo parlando di te) ha dell'incredibile. Arrow e The Flash seguono a ruota, ottenendo il rinnovo per ottava e sesta stagione. Supergirl e Legends of Tomorrow arriveranno alla quarta stagione, come anche Riverdale.
Cosa ci comunica questa serie di rinnovi di massa di serie tv di genere fantastico, la maggior parte con protagonisti supereroi?
Oltre a darci un'importante visuale su ciò che il pubblico di oggi (non necessariamente di target unicamente adolescenziale) smania per vedere, ci consente di fare una riflessione sul panorama seriale contemporaneo, e sulle implicazioni che ha nella nostra società, da cui si alimenta e a cui si rivolge.
Una società che vive in un forte stato di cambiamento: climatico, politico, economico e sociale, che stravolge gli equilibri, facendo uscire dalla comfort zone l'individuo medio, il quale si trova spiazzato di fronte a una realtà che non riconosce più.
E cosa si fa quando ci si ritrova smarriti e perduti? Si cerca la strada di casa. E casa è Streghe, anche se stravolta nella sua essenza, resa politically correct, con volti nuovi in cui non necessariamente ci rispecchiamo. Casa sono le storie di supereroi, delle quali il cinema sta facendo un uso smodato negli ultimi anni per riempire un vuoto incolmabile di creatività e per dare un significato agli investimenti milionari nella tecnologia della CGI.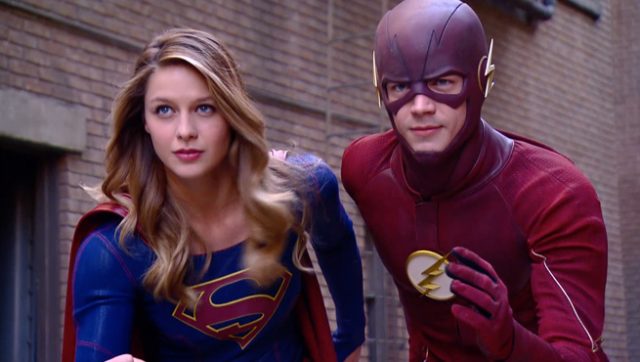 Storie che non per forza conosciamo, o con cui siamo cresciuti. La storia dei fratelli Winchester di Supernatural, cacciatori di demoni, ha avuto fortuna al punto da essere stata rinnovata per la quindicesima volta. Ciò ha creato un precedente seriale che ha impedito a qualunque serie tv venuta dopo di oscurarne il successo (pensiamo al flop di Grimm). Quando queste serie tv non sono metafore della nostra società o di problemi specifici di essa, com'è il caso di JessicaJones, lodata per la sua rappresentazione del problema della violenza sulle donne, sono un palliativo allo straniamento.
L'equivalente dei videogiochi di guerra per chi non sa tenere in mano un joystick.
Viviamo insomma in una società in cui le serie tv a sfondo fantasy vanno forte, proprio a causa dello sfilacciamento del confine tra realtà e fantasia che mai come ora è stato più attuale. Assottigliamento che, se da una parte ci fa sentire smarriti, dall'altra ci dà una serie di "armi di distrazione di massa", fra cui le serie tv, che ci fanno sentire protetti, ci fanno identificare con l'eroe, o con il cattivo.
E quando non si tratta di contenuti originali come Supernatural o Riverdale, l'effetto di estraniazione dalla realtà può combinarsi all'effetto nostalgia. Ciò produce un cocktail letale che rende un semplice spettatore quello che Nietzsche, se fosse stato un addicted, avrebbe definito un super-spettatore. Uno spettatore che vive nel passato, in un passato popolato da figure magiche e potenti, per fuggire da un presente incerto e confuso. Uno spettatore che trova in network come The CW, fortemente orientati alle produzioni di genere fantastico, una miniera d'oro.
Sentimento ampiamente ricambiato dallo stesso network, che ha scoperto come diventare un punto di riferimento per tutti coloro che, da bambini come da adulti, sognano il mantello dei supereroi.