In un recentissimo articolo abbiamo, neanche troppo ironicamente, provato a dimostrare che spesso e volentieri la terza stagione rappresenta l'acme dell'intera opera. Se dunque pare plausibile spingere una Serie Tv fino a questo punto, e anzi ottenerne lo sviluppo più pieno, è altrettanto vero che spesso e volentieri le stagioni successive non tradiscono le attese. Non così spesso come penseremmo, almeno. Ma quanto può prolungarsi nel tempo una Serie Tv?
La questione è estremamente complessa e variegata. Ogni semplificazione per forza di cose rischia di apparire riduttiva ed eccessivamente dogmatica.
Nello stesso tempo però, tenendo conto di una serie di variabili, pare comunque possibile tracciare una linea guida tutt'altro che riduttiva. Aspetto fondamentale da prendere in considerazione è ovviamente il genere così come la trama. Prendendo a modello Serie antologiche appare certo difficile poter stabilire aprioristicamente un limite di stagioni. Elemento determinante sarà allora la capacità dell'autore di riproporre di stagione in stagione tematiche nuove e avvincenti senza però perdere la bussola. Anche le opere antologiche, infatti, necessitano di una linea guida, uno stile, uno "spirito" che sappia mantenersi nel tempo. L'esempio di Black Mirror è da questo punto di vista illuminante.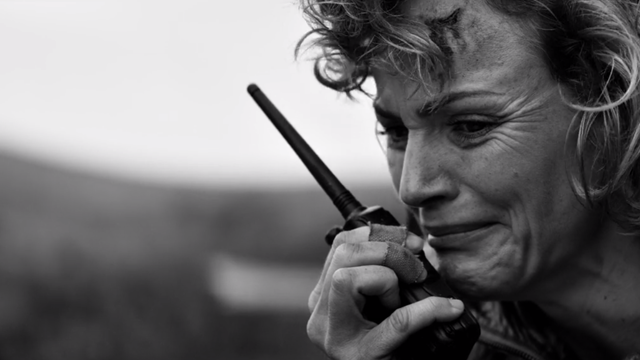 La quarta stagione, molto criticata e rigettata dai fan di vecchia data, ha mostrato tutte le lacune di un'opera che col passaggio a Netflix si è forse snaturata. O più probabilmente il suo autore, il geniale Charlie Brooker delle prime due stagioni, ha esaurito le frecce al suo arco. Lo stanco riproporsi del tema della coscienza espiantata, in questo senso, rappresenta forse nella sua ridondanza la prova di una creatività giunta a saturazione.
Un pericolo sentito proprio anche da registi illustri come Vince Gilligan e Sam Esmail.
Entrambi hanno ribadito più volte la volontà di non prolungare stancamente i propri lavori. Il timore è quello di svilire l'opera, sdoganarla eccessivamente annacquandone la forza. Così Esmail per Mr. Robot ha pensato a una composizione in tre atti con la seconda e terza stagione concepite come un blocco unitario (il secondo atto). Gilligan invece ha rivelato di non voler diluire Better Call Saul e che non forzerà la mano oltre la storia che ha in mente.
Scelte lungimiranti che certo hanno a mente la vicenda Lost. La fortunatissima Serie Tv targata J.J. Abrams, Carlton Cuse e Damon Lindelof, prolungò fino alla sesta stagione le sue trame. Il risultato fu controproducente. Alcuni spettatori, sopraffatti dall'eccessiva quantità di misteri, abbandonarono la Serie in corso d'opera per poi riprenderla nel finale fraintendendone completamente il senso. Molti altri, pur rimanendo fedeli al primo amore, non poterono negare una colpa evidente. L'aver creato piste morte non congruenti col racconto non fecero altro che far sfumare la potenza di una storia straordinaria. La volontà di "mungere la vacca" ebbe infatti la meglio sull'idea originaria che trovò poi realizzazione compiuta soltanto nell'eccezionale episodio conclusivo.
In questo caso la quinta stagione risultò il punto di non ritorno. Un esito non diverso da quello di The Walking Dead, incapace evidentemente di imparare dagli errori dei suoi predecessori. Lo stacco qui, rispetto alle prime stagioni, risulta ancora più marcato ed è ormai soltanto l'affetto e il legame emotivo dei suoi fan a continuare a tenere in piedi una scricchiolante baracca.
Anche revival come quello di X-Files rischiano di naufragare nel mare delle critiche.
La Serie che aveva formato un'intera generazione di ragazzi a storie di alieni e leggende metropolitane aveva subito una flessione già nell'ottava stagione con un forzato rinnovamento di interpreti poi repentinamente tradito. La carica ironica e l'originalità tematica si erano mantenute ancora nella settima stagione grazie anche a futuri artisti della regia (Vince Gilligan) e inaspettati debuttanti dietro la telecamera (David Duchovny). Nonostante la perfetta alchimia inalterata tra Mulder e Scully la crisi investì l'ottava stagione senza impedire il prolungarsi delle riprese per un'ulteriore nona. Prima di un revival deludente articolato in due stagioni e tutt'ora in corso.
Di contro Netflix, nella sua acuta capacità di lettura delle esigenze del pubblico, si sta mostrando estremamente accorta. L'introduzione di Serie Tv dal limitato numero di episodi rappresenta un esperimento continuo a basso costo capace di testare le risposte del pubblico e valutare di conseguenza il prosieguo o meno in nuove stagioni. Tranne rare e notevoli eccezioni (House of Cards, Orange Is The New Black), le Serie Original Netflix vengono così a condensare l'azione evitando produzioni mastodontiche e progetti a lunghe scadenze. Difficilmente vengono superate le tre stagioni (oltre alle due Serie già citate accade solo con Grace & Frankie, Unbreakable Kimmy Schmidt e Bojack Horseman) e i dieci/dodici episodi per stagione.
Una tendenza vincente almeno per ora, in una fase in cui non sembrano più poter dominare le Serie a lunga scadenza come dimostra il calo di ascolti di un cult quale The Big Bang Theory. Modern Family al contrario, pluripremiata nel passato, continua a macinare audience rappresentando una valida ma isolatissima eccezione.
In linea generale, comunque, laddove la comedy riesce ancora a resistere nel tempo grazie alla fidelizzazione del pubblico, lo stesso non può dirsi per i drama.
In questo caso prolungare eccessivamente la storia rischia di far perdere aderenza col pubblico sempre più attratto dall'immenso palinsesto seriale in continuo divenire. Meglio allora seguire l'esempio di Gilligan sempre attento a dire 'addio' al momento opportuno e senza rimpianti. La sua opera magna, Breaking Bad, traccia la rotta, in questo senso. Cinque stagioni sviluppate in un crescendo delicato ma continuo, capaci di restituirci la profonda e complessa evoluzione del suo protagonista. Un percorso che riesce a trasferire con gusto e ritmo il senso del racconto senza lungaggini e flessioni.
Anche episodi talvolta criticati come "Fly" racchiudono in realtà un profondo significato funzionale alla storia che Gilligan sa proporre senza pericolo d'errore. Spesso criticata per un'eccessiva lentezza, Breaking Bad rappresenta di contro un'opera finemente cesellata in grado di sdoganare tematiche profonde senza trascurare l'azione. Un modello di perfetta distribuzione della trama nell'arco di cinque incredibili stagioni.
È allora forse in questo esempio che possiamo individuare il limite massimo di stagioni, almeno per un drama. Raramente infatti il racconto potrà preservare la sua forza senza naufragare in trame secondarie e intrecci eccessivamente complessi. Discorso diverso invece, come detto, per le comedy in cui fondamentale rimane il rinnovamento creativo in ogni episodio.
Come si è visto, non è possibile mettere in piedi un discorso aprioristico sulla durata di una Serie Tv. Molto dipende dal genere, dalla capacità dell'autore di articolare la trama senza flessioni, dalla creatività e dalla bravura che avrà nel rinnovare l'azione stagione dopo stagione. In linea generale però uno e uno solo dovrà essere l'obiettivo alla base del racconto: l'unitarietà della trama al di sopra di ragioni economiche. Che questa unitarietà si manifesti in tre stagioni o in otto poco conta. L'importante è non "perdersi".