Il musical è un genere molto apprezzato dagli Americani. Del resto, sono stati proprio loro a inventarlo. Grazie a Broadway e soprattutto a Hollywood, questo genere si è diffuso in maniera capillare in tutto il mondo. Non possiamo dimenticare film come West Side Story, Grease, Mamma Mia e l'ultima aggiunta La La Land. Dal cinema questo genere ha contaminato anche le Serie Tv. Sono nate Serie Tv che fanno della musica il loro tema centrale ma, alle volte, si creano risultati ancora più originali con show che con i musical non c'entrano affatto. È molto complicato amalgamare un episodio musical nella trama generale della serie. Eppure show come Buffy o Supernatural riescono in questa impresa perfettamente.
Andiamo a vedere insieme alcuni esempi le cui canzoni ci fanno ancora cantare e ballare.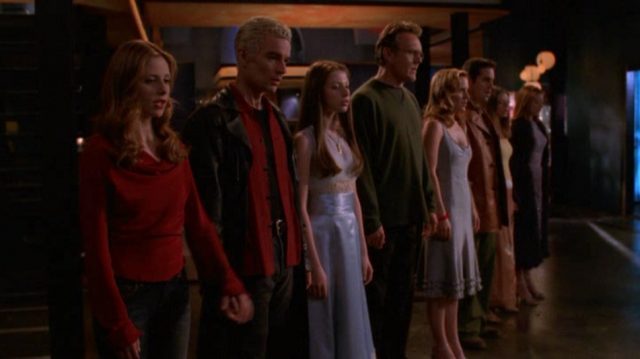 Partiamo da quello che è considerato il miglior episodio musical che il piccolo schermo abbia mai prodotto. Nel settimo episodio della sesta stagione di Buffy, Xander evoca per errore un demone chiamato Sweet. Egli incanta tutta Sunnydale costringendo i suoi abitanti a cantare e a ballare e,  tramite le canzoni, rivelano i loro più intimi segreti.
L'episodio annovera moltissimi brani originali, che spostano l'azione dal campo di battaglia alle vite private e ai conflitti interiori dei vari personaggi. Tutti i protagonisti di Buffy verranno colpiti da questa "ondata canora". Tra tutte, indimenticabile è la performance di Spike con la sua "Rest in Peace" dove esprime tutta la sua rabbia nei confronti di Buffy, che ama follemente, toccandola nel profondo. La puntata si chiude con "Life's a show" dove la Cacciatrice confessa ai suoi amici dove si trovasse quando era morta. Senza dimenticarci del meraviglioso bacio tra Spike e la Cacciatrice!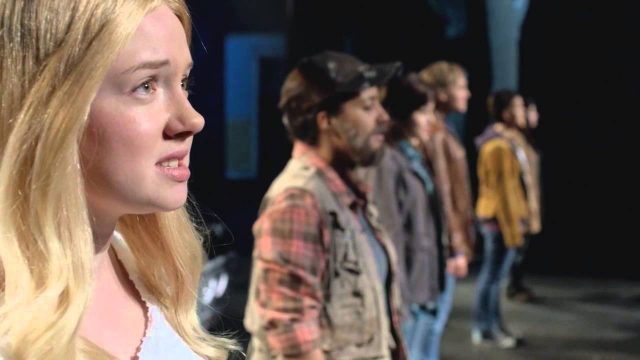 L'altra Serie Tv che ho citato nell'introduzione è Supernatural. Nel duecentesimo episodio di questo show longevo, Sam e Dean devono affrontare Calliope, una Dea che uccide chi ha recitato in uno spettacolo musicale organizzato in una scuola del Michigan. I fratelli Winchester si trovano così a osservare la loro vita dall'esterno e sottoforma di musical. L'episodio è una lettera d'amore, una celebrazione per il fandom in tutte le sue forme e per Supernatural stesso. La scena più rappresentativa è quella finale dove gli attori si esibiscono nella colonna rappresentativa di Supernatural "Carry On My Wayward Son". È una sorta di inno che riunisce tutti i fan di questa Serie Tv.
Rimaniamo sempre in ambito fantasy con "l'invincibile principessa guerriera forgiata dal fuoco di mille battaglie". Nel dodicesimo episodio della terza stagione, Xena e Olimpia si trovano nel mondo incantato di Illusia, dove le persone si esprimono cantando. Le due amiche sono ancora piene di rabbia per aver perso i propri figli. Xena accusa Olimpia della morte del figlio e ingaggia con lei un feroce scontro nel quale cantano tutto il dolore e il rancore represso che provano l'una per l'altra. L'episodio prende sul serio la sua musica e la sua trama. È un momento forte, decisamente commovente in cui viene espresso il peggior incubo di un genitore. Non è un momento leggero e scanzonato come invece accade in Supergirl e The Flash.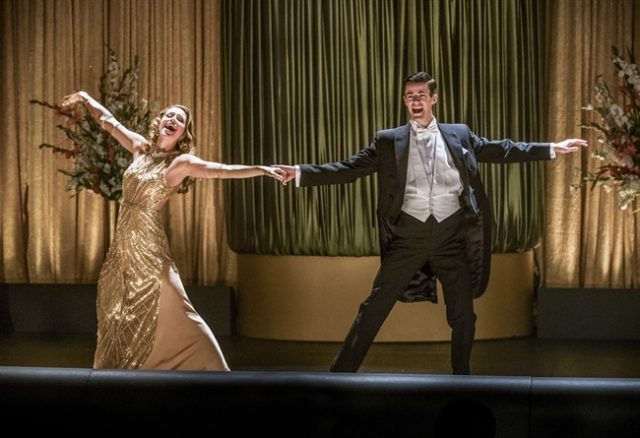 Kara e Barry vengono intrappolati nel loro subconscio da Music Meister in un mondo dove la vita è strutturata come un musical. Per potersi svegliare, devono capire come funziona la trama del loro film e completarla, senza poteri e con un'avvertenza: se muoiono in questo mondo immaginario, lo faranno anche nella realtà. Grant Gustin e Melissa Benoist danno prova delle loro doti canore, esibendosi in spettacoli stile anni '50. Per loro è un ritorno alle origini, a quando facevano parte della Serie Tv musicale per eccellenza ovvero Glee. La canzone più bella e rappresentativa è "Super Friend". Essa ci regala una descrizione sincera dell'amicizia fra i due supereroi, riassumendo i punti di forza di entrambi i personaggi e dei rispettivi show.
Dal mondo dei supereroi a quello delle favole con Once Upon a Time. Non poteva mancare un episodio del genere in una Serie Tv che dà vita ai personaggi dei film Disney. Del resto, quello che ricordiamo maggiormente di quei cartoni sono proprio le canzoni.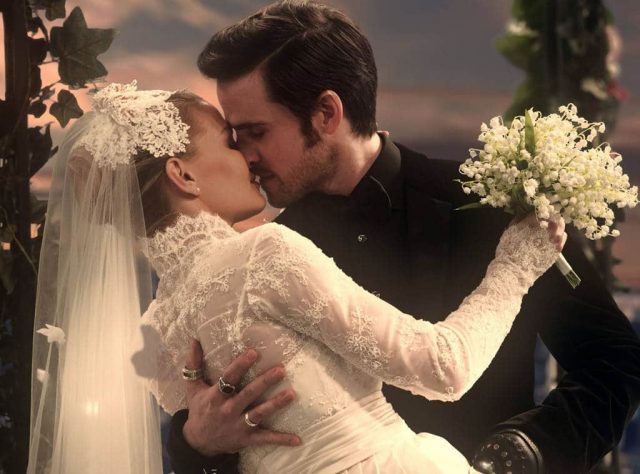 Biancaneve esprime il desiderio di dare a sua figlia Emma un lieto fine. La fata Turchina lo esaudisce e trasforma ogni parola del reame in un verso di una canzone. L'immenso potere che unisce musica e amore potrebbe fermare la Regina Cattiva. In fondo l'amore è la magia più potente di tutte. Tutto il cast si è esibito con brani perfettamente calzanti con i personaggi che li interpretavano. Ancora oggi ci troviamo ad ascoltare quelle canzoni che ci riportano indietro alla nostra infanzia! Superba l'esibizione di Zelina, Regina e, soprattutto, di Hook. "Revenge, Revenge, Revenge is gonna be mine" diventa il motto che il pirata porta avanti con orgoglio.
Cambiamo totalmente genere e gettiamoci nel mondo dei medical drama con due Serie Tv iconiche: Scrubs e Grey's Anatomy.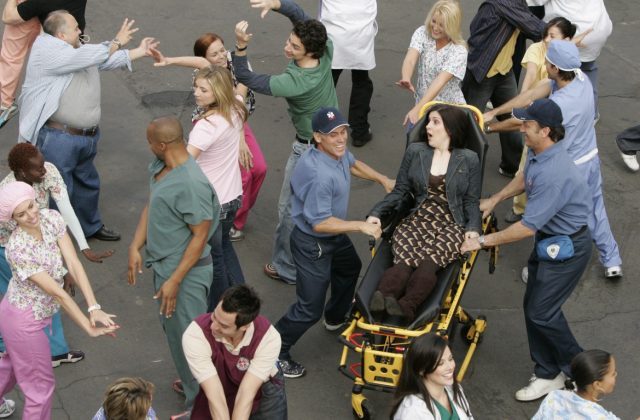 Siamo nella sesta stagione e al Sacro Cuore arriva una nuova paziente di nome Patti Miller. La ragazza ha un gigantesco aneurisma nel lobo temporale e questo le fa sentire le persone cantare quando in realtà stanno parlando. Dieci canzoni riempono i 24 minuti della puntata che trova anche il tempo di portare avanti gli archi narrativi dei personaggi. Carla ragiona sul tornare al lavoro dopo la nascita del primo figlio mentre Elliot deve trovare un modo per dire a JD che lascerà l'appartamento condiviso.
Le canzoni ovviamente sono la parte migliore. Non si potrebbe mai dimenticare JD e Turk che esortano la paziente a lasciarli un campione delle feci per gli esami o il battibecco tra JD e il Dottor Cox. Per non parlare poi dell'esibizione in stile Grease che ha coinvolto tutto l'ospedale. E il dottor Kelso che balla è puro spettacolo.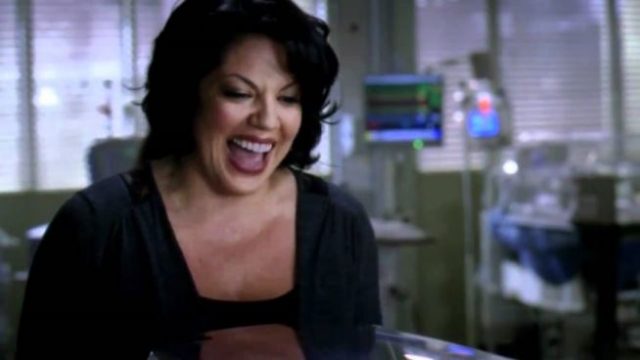 In Grey's Anatomy l'episodio musicale è narrato dal punto di vista di una Callie in fin di vita a causa di un incidente automobilistico. Nel corso dell'episodio, la dottoressa osserva se stessa fuori dal suo corpo e canta. I medici devono cercare di capire come salvare sia la loro amica sia il suo bambino. Non sarà un'impresa facile, ma i medici del Seattle Grace non si arrendono. Callie si sveglia dal coma, vede Arizona e le dice "sì", riferendosi alla proposta di matrimonio. Tra le canzoni in questa puntata c'è una dolcissima cover di "The Story" di Callie. La scena più famosa è senza dubbio quando, durante l'operazione di Callie, i dottori cantano "How to Save a Life" dei The Fray.
Riverdale è stata una delle ultime Serie Tv a introdurre un episodio musical. Al Riverdale High iniziano le prove per "Carrie the Musical" mentre si cerca di capire chi è il mandante di alcune lettere minacciose. Jughead usa il suo video girato dietro le quinte per risolvere questo scottante mistero. La tensione tra Betty e Veronica è alle stelle e Alice si unisce al cast per passare più tempo con la figlia.
Kevin assegna ai ragazzi le varie parti che ricalcano in maniera perfetta le caratteristiche dei loro interpreti. Ad esempio, Betty è la ragazza della porta accanto e Veronica è la figlia di papà viziata. Ognuno dei personaggi capirà qualcosa di più di sé recitando in questi ruoli. Cheryl si è impossessata del ruolo della protagonista, rubando la scena con la sua "live performance" di Carrie davanti alla madre.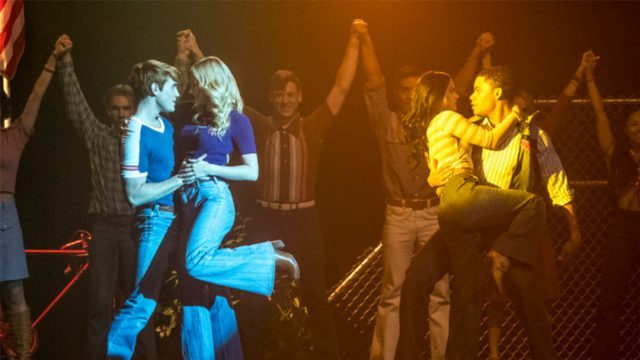 Come ultimo esempio abbiamo una comedy. Sto parlando di How I Met Your Mother. Nel dodicesimo episodio della quinta stagione, Barney deve scegliere tra i suoi completi e una ragazza. Nell'unico brano dell'episodio – "Nothing Suits Me Like A Suit" – intonerà il suo amore per i completi, il suo marchio di fabbrica.
Basta questa canzone per rendere l'episodio leggend – aspetta un secondo – dario. Senza contare che  era il centesimo. Il numero musicale interpretato da Neil Patrick Harris ha ottenuto una nomination agli Emmy come Outstanding Original Music and Lyrics. Un successo straordinario grazie ad un attore straordinario. La coreografia, inoltre, richiama la canzone "They Got The Mustard Out" presente nell'episodio musical di Buffy!