Nell'immenso panorama delle serie tv, le comedy risultano essere una fetta molto consistente del mercato. Rispetto a serie più impegnate e "drammatiche", però, raramente si urla al capolavoro. Questo perchè la risata tende a unificare sitcom, dramedy e comedy quando in realtà le differenze, una volta notate, sono sostanziali ed evidenti.
Nel primo caso infatti si parla di "situation comedy", ovvero sceneggiati in cui i personaggi protagonisti recitano di fronte ad un pubblico live o che vedono in generale l'inserimento di risate nelle puntate col fine di sottolineare ed esaltare le battute. Pensiamo a Friends, The Big Bang Theory o Will&Grace. Le dramedy, invece, sono delle comedy più ibride e difficili da categorizzare: di solito trattano temi più canonicamente drammatici, ma hanno comunque al loro interno un elemento di comicità che si ripropone in quasi tutte le puntate. In questo caso, però, non è il punto centrale della narrazione, ma viene adoperato per alleggerire il carico della trama e distrarre gli spettatori. Un esempio molto esplicativo di questo tipo di serie è sicuramente BoJack Horseman.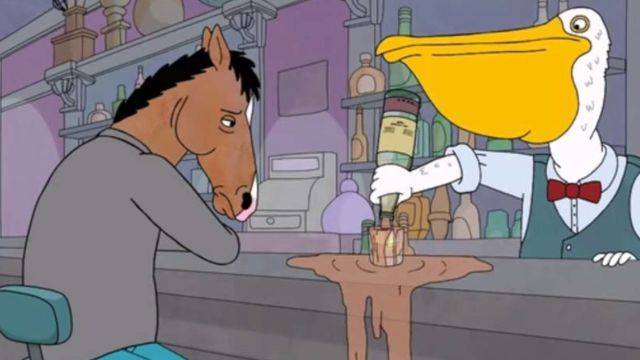 Ma senza andare nelle dramedy o nelle sitcom, anche le comedy possono essere considerate al pari di veri e propri capisaldi dell'intrattenimento audiovisivo.
La loro ambientazione può variare da mondi immaginari ad altri molto più concreti, possono sfociare nella satira o rimanere in un campo di intrattenimento meno tagliente, ma comunque molto mirato.
Prendiamo ad esempio The Office (US). Sebbene sia un adattamento americano della famosa controparte inglese, sono molteplici i motivi che hanno reso questa serie iconica: prima di tutto lo standard di ripresa: registrare The Office come fosse un documentario, permettendo quindi ai personaggi di rivolgersi direttamente alla telecamera e inframmezzare gli sketch con le loro opinioni e riflessioni, consente allo spettatore di conoscere meglio il carattere dei protagonisti, ma aiuta anche il montaggio nella resa di molte battute e gag.
In più, ambientando la comedy in un ufficio c'è stata la possibilità di mostrare il lato più divertente e grottesco di molti meccanismi tipici di un habitat del genere, dove molti possono immedesimarsi.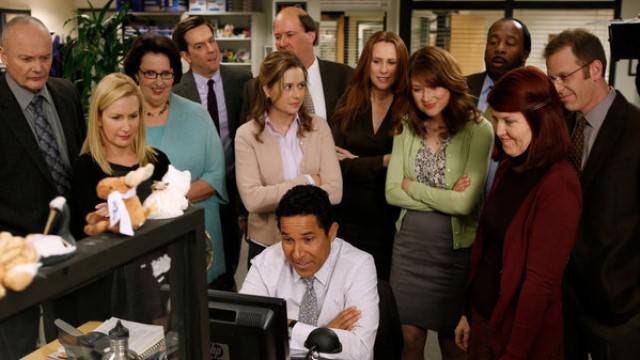 Uno stile molto simile lo ha anche un'altra comedy molto apprezzata: Parks and Recreation. Immaginata originariamente come uno spin-off, la serie ha presto preso la sua strada divergendo totalmente dallo humor cinico di The Office (US) e optando per una rappresentazione più leggera, dove il protagonista della serie non è un personaggio sgradevole come Michael Scott, ma un'inguaribile ottimista.
Con questa virata e mantenendo comunque lo stile di regia da documentario, Parks and Recreation ha raccontato col sorriso la burocrazia e i difetti del sistema federale americano, ponendo però la sua forza nei suoi personaggi positivi, buffi e molto testardi: nonostante le avversità, i dubbi, la rabbia, nella serie ogni tassello trova il suo incastro perfetto lasciando allo spettatore la consapevolezza che, alla fine, tutto andrà per il meglio.
Partendo forse da questa idea, il co-creatore di Parks and Recreation, Michael Schur, ha ideato poi un'altra comedy molto più eccentrica: The Good Place.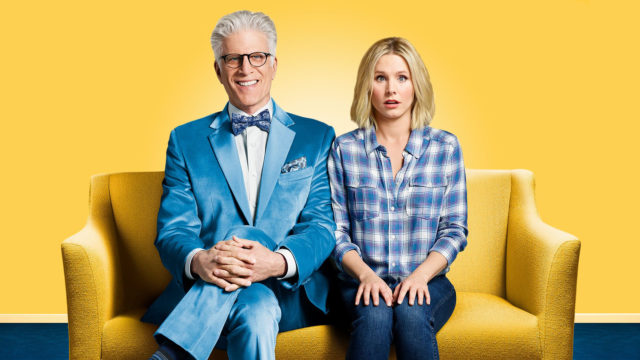 In The Good Place le risate derviano dall'assurdità della situazione in cui i personaggi si ritrovano. Finiti nell'aldilà, la serie esplora le implicazioni filosofiche che portano ognuno di noi a decidere di migliorarsi. Questa scelta audace ha però portato Schur a creare un vero e proprio gioiellino: intrecciando personaggi sagaci e altri meno svegli, la trama si muove attraverso alcuni colpi di scena ben strutturati e soprattutto tramite l'inserimento del sovrannaturale che porta con sè la sua giusta dose di umorismo.
Trovandosi in un ambiente diverso da quello degli spettatori, The Good Place riesce comunque a parlare della contemporaneità e delle storture del mondo in cui viviamo senza però rovinare l'aura di intrattenimento e di comfort tipica della serie.
Un'altra comedy che in questo senso sa rimanere leggera senza chiudere gli occhi su tematiche sociali importanti è Brooklyn Nine-Nine. Scegliere come location un distretto di polizia americano è una mossa ardita, soprattutto in questi ultimi anni: Brooklyn Nine-Nine però sin dalla prima puntata mette in chiaro il suo intento di rappresentazione e coinvolgimento. I personaggi sono tutti diversi, ma funzionano bene assieme: anche nei momenti più tesi, le scene vengono introdotte con una delicatezza non scontata, alternandole comunque a contenuti più frivoli e che fanno scaldare il cuore.
Se il protagonista è il tipico maschio eterosessuale e bianco, il punto di svolta sta nel saper riconoscere il proprio privilegio e nell'essere pronto a imparare e capire, dimostrando agli spettatori che bisogna cercare sempre il confronto, immedesimandosi e ascoltando gli altri. In questo cocktail irresistibile si aggiungono personaggi scritti in maniera impeccabile (come l'amatissimo Raymond Holt) e la ripetizione di alcune delle gag più adorate dai fan.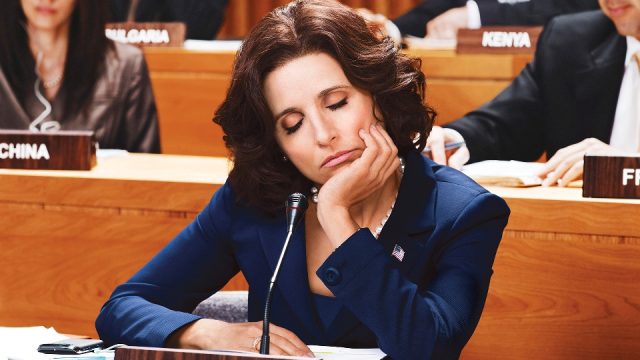 Non tutta la comicità però vuole coccolare lo spettatore: quando si punta sulla satira e sulla messa in discussione del potere, le risate possono avere un retrogusto più amaro. Veep è sicuramente la comedy che meglio rappresenta questa scelta: seguendo la vita di Selina Meyer, la vicepresidente degli Stati Uniti d'America, la serie tv si sofferma sul potere politico e sull'immensa vanità della classe dirigente. Questo modo acuto di smascherare bugie e sentimentalismi artefatti è intriso di black humor, dove i personaggi più sgradevoli sono quelli che riescono ad atterrare sempre in piedi tramite la complicità e l'ottusità di chi li circonda.
Veep non è scritta per confortare lo spettatore, quanto per smuoverlo e fargli aprire gli occhi sul grottesco dietro le quinte che caratterizza la politica americana (e non solo).
Infine, la comicità è funzionale perchè può benissimo risultare attuale anche se contestualizzata in un periodo lontano dalla contemporaneità dello spettatore: è questo il caso di The Marvelous Mrs Maisel, una comedy ambientata tra la fine degli anni '50 e l'inizio degli anni '60. Qui la nostra protagonista vede la propria vita apparentemente perfetta cadere a pezzi: un tradimento, un divorzio e la coscienza di dover iniziare a caversela da sola la portano a sfogare le proprie frutrazioni su un palco, mettendo in scena inconsapevolemente il suo primo spettacolo di stand-up comedy.
In questo mondo (che abbiamo approfondito qui) tutti i personaggi risultano esilaranti: dai genitori ebrei della protagonista alla sua manager senza peli sulla lingua, The Marvelous Mrs Maisel ha saputo ridare luce ad un tipo di comicità più svelta, fatta di battute veloci e serrate dette con una schiettezza e sicurezza tale da smuovere anche lo spettatore più scettico.
Nonostante ci sembri leggera e innocua, la comicità ha in sè sempre una carica eversiva, capace di farci capire le verità che si celano dietro stereotipi, pregiudizi, discriminazioni e limiti tipici dell'essere umano. Oltre a intrattenerci, le serie tv comedy sanno provocare, prendere in giro, ridicolizzare in maniera apparentemente innocua noi stessi e il mondo che ci circonda. Ridere può sì distrarre, ma può anche portare a pensare e riflettere al pari di serie più drammatiche, proprio perchè nascono con la consapevolezza che la realtà, molto spesso, supera anche le gag più esilaranti che vediamo sullo schermo.