5) The IT Crowd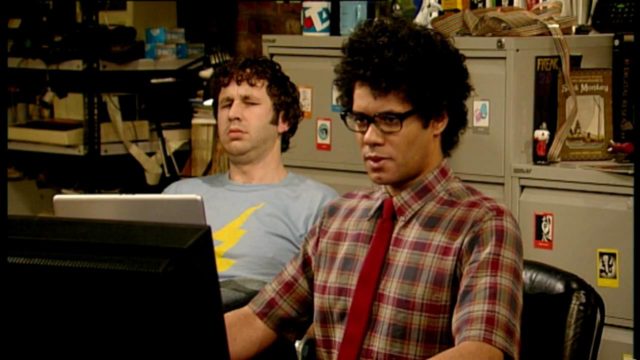 Una delle sitcom più divertenti che potrete trovare prodotte negli ultimi anni, The IT Crowd ripercorre parzialmente la scia di The Big Bang Theory, pur con le dovute differenze.
La serie si svolge alla Reynholm Indistrues, ed è incentrata sulle (dis)avventure di due geek nerd asociali, Moss e Roy, che dovranno riuscire a risolvere i problemi degli utenti e allo stesso tempo cercare di destreggiarsi con i nuovi colleghi sul lavoro.
La serie tv è stata più volte nominata ai BAFTA, agli Emmy ed è riuscita a farsi notare anche dai British Comedy Awards.
Insomma, è un'ottima alternativa a The Big Bang Theory!