5. ORPHAN BLACK (FETICISMO DEI GEMELLI)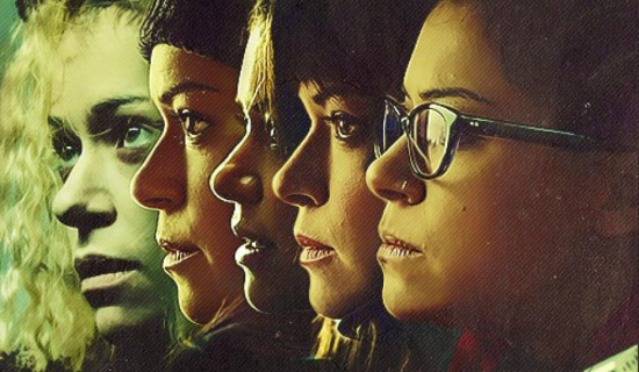 Il doppio, questa volta, è un doppio reale, proiettato fuori da sé: chi ha il feticismo dei gemelli prova piacere all'idea di vedere due persone uguali insieme, o di interagire sessualmente con una persona uguale a lui. Si tratta di una delle fantasie più comuni, quella di fare sesso con due gemelle/i; e Orphan Black cos'è se non un catalogo di infinite sfaccettature della stessa persona?
6. ORANGE IS THE NEW BLACK (FETICISMO DELLA BIANCHERIA INTIMA)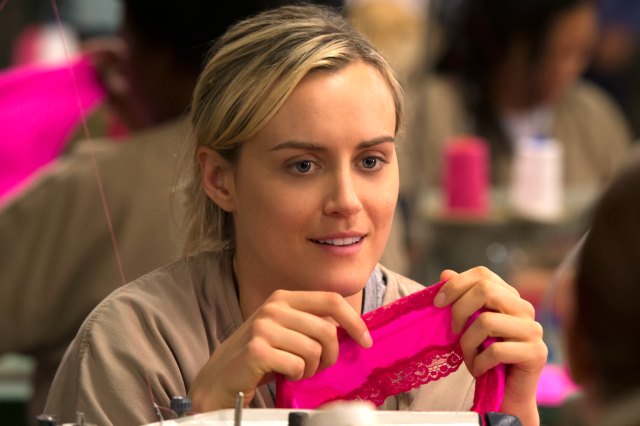 A chi non è balenata, anche solo per un secondo, l'idea di fare come Piper nella terza stagione, e di mettere in piedi un'impresa basata sulle mutande usate? Un business piuttosto redditizio, che mette insieme il feticismo per la biancheria intima femminile con quello, decisamente più esplicito, per le secrezioni intime. Piper non si crea problemi di nessun genere e recluta le detenute con un discorso allo stesso tempo epico e grottesco, invitandole a sudare e a faticare più che mai, per rendere le mutande che loro stesse cuciono a Litchfield il sogno di ogni feticista. E per chi feticista lo è davvero, queste puntate di Orange Is The New Black sono una vera goduria.