Per alcuni attori è veramente difficile discostarsi dal ruolo che li ha resi famosi e questo a volte può essere un problema. La cosa è ancora più grave se vengono ricordati per il ruolo peggiore che hanno interpretato. Chiedetelo a Sarah Wayne Callies, l'odiatissima Lori Grimes di The Walking Dead.
Partecipare a una serie televisiva di successo quindi non garantisce l'ascesa e soprattutto può compromettere la versatilità attoriale, spingendo il pubblico a rivedere il solito personaggio spostarsi in tanti show diversi. In questo articolo andremo a vedere chi più chi meno, ahimè, non riesce a spogliarsi dai panni di un ruolo sfortunato.
1) Sarah Wayne Callies – Lori Grimes (The Walking Dead)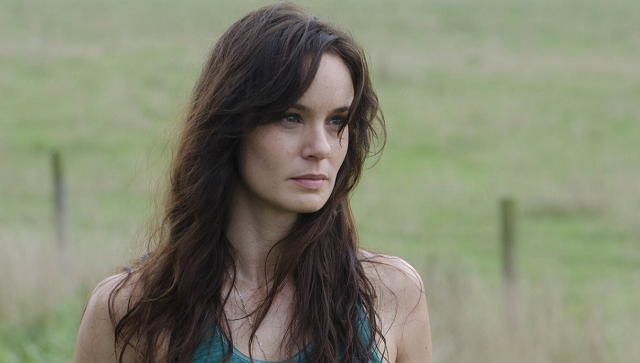 Sarah Wayne Callies con Lori Grimes (The Walking Dead), si è guadagnata il primo posto tra i personaggi più odiati della serie. Il suo ruolo di moglie piantagrane, traditrice e madre assente, è considerato fastidioso e fuori posto. Questa interpretazione ha in qualche modo oscurato gli altri lavori dell'attrice che comunque di cose importanti ne ha fatte, come Prison Break. Nella famosa serie che ha visto nascere il mito di Michael Scofield, Sarah interpreta la splendida dottoressa Sara Tancredi: una donna altruista e giusta, un personaggio estremamente sfaccettato che contribuisce suo malgrado alla fuga di Michael, accecata dall'amore che verrà poi ricambiato. Interpretazione decisamente più importante rispetto a quella di Lori in The Walking Dead eppure, probabilmente anche perchè la serie zombie è più recente, tendiamo a ricordarci maggiormente Sarah Wayne Callies nel ruolo di Lori Grimes piuttosto che in quello iconico della Tancredi. Un vero peccato.
2) Michelle Trachtenberg – Dawn Summers (Buffy)
I fan di Buffy si chiedono ancora oggi quale sia stato il motivo per cui Whedon abbia voluto accalappiare una sorellina a Buffy Summers. L'arrivo di Dawn, letteralmente dal nulla, non ha portato il miglioramento allo show che forse Joss aveva sperato. Unito alla recitazione abbastanza mediocre di Michelle Trachtenberg, diciamo che questo personaggio è rimasto abbastanza fastidioso. E nonostante la ragazza abbia avuto la sua rivalsa nel ruolo di Georgina Sparks (Gossip Girl), odiata ma comunque degna di nota, ancora oggi in molti la ricordano per la bizzosa sorella minore della cacciatrice.
3) Meredith Monroe – Andie McPhee (Dawson's Creek)
Meredith Monroe ha partecipato a molti show di successo, come Thirteen Reasons Why e Criminal Minds oltre che Californication, ma appena vediamo il suo sorrisetto veniamo catapultati negli anni 90′. Infatti il ruolo che l'ha lanciata è quello di Andie McPhee, (Dawson's Creek), l'adolescente chiacchierona con problemi di personalità di cui Pacey Witter si innamora nelle prime stagioni di Dawson's Creek. In questo caso il pubblico si è diviso tra quelli che hanno sostenuto la loro tormentata storia d'amore e chi invece ha sempre considerato Andie un disco rotto. A sottolinearne la scarsa rilevanza è stata la scelta degli autori di tagliare le sue scene dall'ultimo episodio della serie.
4) Stephen Moyer – Bill Compton (True Blood)
Un ruolo sfortunato, per alcuni versi, quello di Stephen Moyer in True Blood. Bill Compton dovrebbe rappresentare il bello e dannato per cui tutti perdono la testa ma purtroppo non è per niente credibile e in seguito viene completamente eclissato dal biondo Eric Nortman. Sembra un po' ingiusto che Moyer venga ricordato solo per questo. Anche perché ha mostrato più volte le proprie doti interpretative, dando vita a personaggi in cui la sua recitazione non è affatto forzata come nel caso del vampiro Bill.
5) Emilie de Ravin – Belle (Once Upon a Time)
Emilie de Ravin ha ricoperto il ruolo di Belle nella serie di successo Once Upon a Time, peccato che il suo personaggio all'interno dello show non si avvicini minimamente al livello di quello Disney. Giudicata inutile e melensa, non è mai entrata nel cuore del pubblico. Comunque questo è il ruolo per cui la de Ravin viene maggiormente ricordata, nonostante abbia preso parte a diverse pellicole cinematografiche e a serie tv importanti.
6) Lindsey Shaw – Paige McCullers (Pretty Little Liars)
Lindsey Shaw la preferivamo al tempo di Ned Scuola di Sopravvivenza, in cui vestiva i panni della simpatica Moze. Quei tempi ci risultano ormai lontanissimi perché la ragazza sta faticando veramente molto a togliersi l'etichetta dell'insopportabile fidanzata di Emily (Pretty Little Liars). Forse anche per questo sembra non aver fatto molto dopo la fine del teen drama.
7) Harold Perrineau – Michael Dawson (Lost)
Harold Perrineau vanta una filmografia che comprende titoli importanti come William Shakespeare's Romeo + Juliet e il secondo e il terzo capitolo dell'iconico Matrix. Eppure l'ombra di Michael Dawson (Lost) sembra aver oscurato tutto il resto e, diciamocelo, più per i contro che per i pro. Michael è una presenza abbastanza fastidiosa all'interno di Lost, e l'attore a livello di recitazione sembra non aver fatto particolarmente la differenza, il che peggiora sicuramente la situazione.
8) Kristin Kreuk – Lana Lang (Smallville)
Con Lana Lang, all'inizio di Smallville, ci siamo innamorati di Kristin Kreuk. Peccato che nel corso della serie tv ci siamo ricreduti. L'interpretazione della Kreuk si è completamente distaccata dalla Lana dei fumetti di Superman, relegandola al ruolo "fidanzata da salvare" che dopo un po' dà sui nervi. Nel 2014 l'attrice è entrata nel cast di Beauty and the Beast come protagonista, ma nonostante questo gli anni di Smallville sembrano ancora vicini.
9) Tate Donovan – Jimmy Cooper (The O.C.)
Tate Donovan rimarrà per sempre Jimmy Cooper pur avendo lasciato molto presto lo show per ritornare come star guest in qualche episodio dopo. Il fatto che abbia partecipato a pellicole con varie nomination agli Oscar (tipo Manchester by The Sea o Argo) poco importa, perché anche in quei casi abbiamo la sensazione che il padre combinaguai di Marissa, si sia semplicemente trasferito altrove. A conferma che il successo di uno show non sempre si riflette allo stesso modo sugli attori.
10) Jessica Biel – Mary Camden (Seventh Heaven)
Jessica Biel negli anni di strada ne ha fatta, ha cercato in tutti i modi di discostarsi da Mary Camden, accettando parti che la vedevano in vesti completamente diverse (vedi The Sinner). Eppure, specialmente per chi è cresciuto negli anni 90′, nella Biel di oggi vede ancora una traccia evidente della figlia maggiore di Eric e Annie, i genitori "bacchettoni" di Settimo Cielo. Una di quelle serie tv che per l'eccessivo moralismo (che sfiora il ridicolo) oggi nessuno reggerebbe più.
Un po' per la recitazione complessiva, un po' per l'oggettiva antipatia di alcuni personaggi, gli attori elencati in questo articolo spesso si sono lamentati di essere etichettati per un lavoro che magari hanno concluso da anni.
È anche vero che situazioni come queste sono frequenti nel mondo delle serie tv, specialmente se questi show hanno fatto parte della nostra quotidianità. Speriamo che tutti loro abbiano l'occasione di sorprenderci e che attraverso i loro volti avremo presto l'opportunità di conoscere personalità nuove e incisive, in modo tale da dimenticare quei ruoli invadenti che, come una fastidiosa intermittenza, non ci permettono di apprezzarli pienamente.