Per anni noi serie tv addicted italiani abbiamo cominciato a ripudiare le tv generaliste per seguire canali a pagamento o abbonarci a servizi di streaming. Né la Mediaset né la Rai sembravano infatti interessate ad offrire qualche prodotto diverso dai soliti reality o dalle fiction dalla trama scontata. Anche quando decidevano di trasmettere qualche serie d'oltreoceano lo facevano con molto ritardo rispetto alla programmazione americana, a orari e giorni della settimana improponibili e a volte anche con scene tagliate.
È per questo che per guardare qualche serie tv decente abbiamo cominciato a pagare Netflix, Prime Video, Tim Vision o Sky. Però non possiamo non riconoscere che pare ormai che la situazione stia cambiando. La storica rete italiana, la Rai, negli ultimi due anni ha ha dato il via a una vera e propria rivoluzione.
Per tanti anni l'abbiamo ignorata e sottovalutata, ora invece stiamo finalmente assistendo alla sua definitivamente e orgogliosa rinascita.
Se Canale Cinque ha deciso di puntare su un pubblico ristretto e tendenzialmente poco esigente, invece i dirigenti Rai hanno deciso di corteggiare finalmente un pubblico più eterogeneo e ci hanno conquistato. In questi ultimi anni su queste reti infatti abbiamo potuto vedere programmi adatti ai più piccoli, documentari interessanti e finalmente anche serie tv italiane fatte bene come L'Ispettore Coliandro, Rocco Schiavone, Non Uccidere e La Porta Rossa. Ma la cara mamma Rai non ha tradito il suo pubblico di vecchia data continuando a trasmettere nuove stagioni di show amatissimi come Don Matteo e Montalbano. Inoltre è stata anche la prima rete a lanciare nel 2016 RaiPlay, il portale multimediale dove rivedere tutti i programmi andati in onda.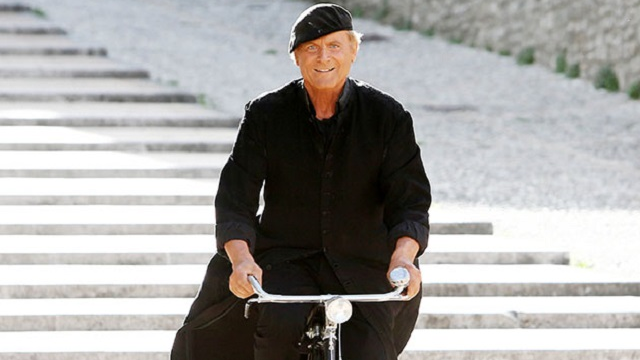 Ma se ci soffermiamo per un attimo a pensare ai programmi e alle serie tv che hanno trasmesso quest'anno notiamo che non ne hanno sbagliato una!
i programmi tv sui canali della Rai sono stati davvero di qualità: oltre a grandi ritorni come Storie Maledette, quest'anno Alberto Angela ci ha incantato con il suo nuovo documentario Meraviglie e ha ottenuto un successo senza pari con Stanotte a Pompei. Ma parliamo di ora quello che più ci preme, le serie tv. Già l'anno scorso la Rai aveva deciso di collaborare con Frank Spotnitz per realizzare I Medici che è stata distribuita in tutto il mondo da Netflix e che ha conquistato anche gli spettatori stranieri. Ma si è riconfermata un successo quest'anno grazie alla nuova riuscita stagione. Nuovamente diversi attori italiani hanno lavorato al fianco di professionisti d'oltreoceano regalandoci una serie davvero godibile, pur contenendo qualche inesattezza storica (come abbiamo scritto qui).
Ma non possiamo non parlare della grande scoperta di questo 2018, L'amica geniale.
La trasposizione televisiva del celebre romanzo di Elena Ferrante ha ottenuto il plauso della critica anche oltreoceano, dove è stata trasmessa dalla HBO. Infatti proprio in questi giorni abbiamo appreso che la serie ha ricevuto una nomination ai Critics Choice Awards come Miglior Drama dove concorrerà con Serie come The Americans, Better Call Saul e Killing Eve. L'amica geniale è stata una scommessa vinta: la serie diretta da Saverio Costanzo non solo è recitata in dialetto ma racconta anche una storia affascinante e non facile da digerire. È quindi un prodotto di grande qualità che questa rete ha deciso di mandare in onda, ottenendo alti ascolti e conquistando anche un pubblico dai gusti più ricercati.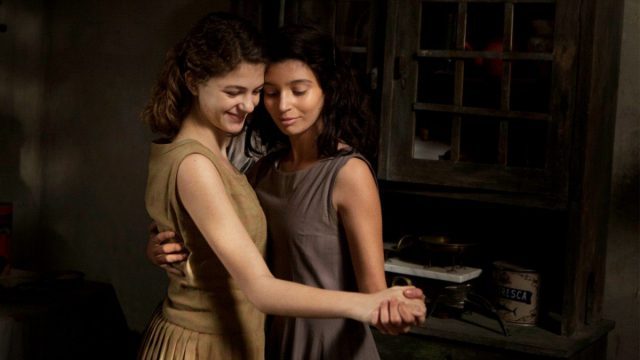 Ma anche le fiction che la Rai ci ha proposto sono state assolutamente piacevoli e godibili.
Sia quelle più divertenti come L'Ispettore Coliandro e L'Allieva sia i polizieschi come Rocco Schiavone e Il Cacciatore sono stati prodotti di grande qualità. Anche la seconda stagione del thriller di stampo nordico con Miriam Leone, Non Uccidere, i cui ultimi episodi sono andati in onda quest'anno ci ha fatto capire che anche sulla Rai possiamo trovare fiction avvincenti e dalla trama interessante. Una menzione d'onore va riservata anche ad altre due prodotti molto interessanti, La Linea Verticale e Fabrizio André Principe Libero.
Il primo è stato un esperimento perfettamente riuscito che ha unito alla perfezione l'ironia e il drama per descrivere i grandi problemi della sanità pubblica. Grazie al talento di Valerio Mastandrea e alla scrittura di Mattia Torre, La Linea Verticale si è distinto dalle altre fiction stantie e ripetitive. Il pubblico ha apprezzato anche la serie tv in due puntate dedicata a uno dei più grandi cantautori italiani. Ma è stata vincente soprattutto la scelta di affidare un ruolo così controverso a Luca Marinelli, uno degli attori italiani più talentuosi e idolatrati di questi ultimi anni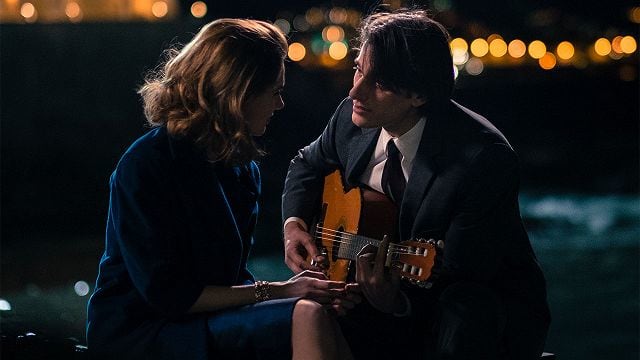 Volete conoscere un'altra scommessa vinta della Rai?
Durante il periodo estivo, mentre Mediaset mandava in onda le solite repliche di vecchi film e fiction datate, sulla Rai gli spettatori hanno potuto guardare quel piccolo gioiellino chiamato The Good Doctor. La storia del giovane medico autistico ha incantato il pubblico italiano e sono stati 5.230.000 spettatori che hanno guardato i primi episodi della serie. Certo non possiamo negare che la Rai abbia commesso degli errori e abbia fatto alcuni scivoloni veramente evitabili. Non tutte le fiction sono state dei veri capolavori e alcune come La Vita Promessa sono state davvero pessime. Inoltre restano alcuni vecchi difetti: dopo aver censurato una scena di How to Get Away with Murder qualche anno fa, quest'anno la Rai ha fatto il medesimo errore tagliando due scene della serie L'amica geniale ritenute troppo scabrose (leggi qui per scoprire quali).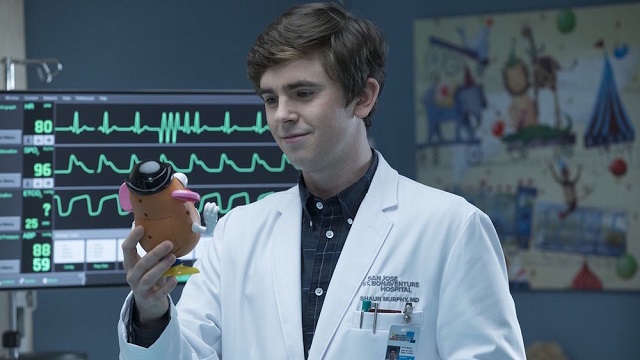 Tuttavia nonostante questi errori dobbiamo riconoscere che la Rai sta seguendo la strada giusta!
E ce lo dimostra uno sguardo al futuro: nei prossimi mesi potremo infatti vedere un'altra produzione internazionale, la trasposizione televisiva del romanzo Il Nome della Rosa con John Turturro. Insomma questo canale si è ritagliato un posto nella tv ed è riuscito a catturare quel pubblico giovanile che ormai aveva abbandonato le reti generaliste. E sapete come ci è riuscito? Rischiando!
In questi anni i dirigenti della Rai hanno scommesso su diversi prodotti innovativi, convinti che il pubblico avrebbe gradito queste novità. Anziché proporre solo i programmi a cui gli spettatori erano abituati, hanno deciso di realizzare serie molto curate sotto tutti i punti di vista. Non hanno sottovalutato il pubblico, ma hanno sperimentato e investito su prodotti sempre più raffinati, riuscendo addirittura a competere con gli show e le serie tv di Sky. E hanno vinto la scommessa!
Per questo ora stiamo assistendo compiaciuti al successo e alla rinascita della Rai. Speriamo non solo che continuino a tenere la rotta, ma anche che le altre reti decidano di seguire questo cammino.
Lo scrittore americano Neil Simon diceva bene: "Se non si rischiasse mai nella vita, Michelangelo avrebbe dipinto il pavimento della cappella Sistina". E la Rai lo ha capito.