La bella e talentuosa Natasha Lyonne si prepara ad interpretare un nuovo personaggio per una Serie Tv targata Netflix.
Netflix stessa l'ha scelta per interpretare Nicky Nichols nell'amata serie tv Orange Is The New Black e ora ha deciso che valeva la pena continuare a scommettere su di lei, questa volta per una comedy.
La nuova serie comedy vedrà come protagonista una ragazza, Nadia, interpretata appunto da Natasha Lyonne, invitata come ospite d'onore a un imperdibile party esclusivo di New York.
Cindy Holland, la vicepresidente dei contenuti originali di Netflix, riferendosi proprio alla Lyonne dichara:
"L'umorismo, l'umanità e le grandi capacità di Natasha l'hanno fatta amare dal pubblico di tutto il mondo in Orange Is the New Black."
Sicuramente Natasha Lyonne è tra le attrici più amate della black comedy ambientata nel carcere di Litchfield, avendo dato vita a un personaggio forte e sarcastico, ma anche vulnerabile.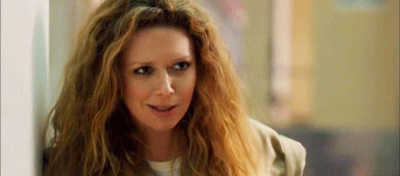 La serie è ancora priva di un nome, ma il cast fa ben sperare.
Scritta da Leslye Headland, tra gli altri regista e sceneggiatrice del film The Wedding party, e interpretata oltre che dalla Lyonne anche da Amy Poehler (Parks and Recreation).
Natasha Lyonne contribuirà attivamente alla realizzazione del prodotto non solo nelle vesti di attrice: infatti affiancherà la Headland nelle sceneggiature degli episodi, escluso il primo.
L'attrice si è detta entusiasta del progetto in corso:
"Sono elettrizzata e non vedo l'ora di dare inizio alle danze con la straordinaria e brillante Leslye Headland, la bravissima e con un cuore d'oro Amy Poehler, e Netflix, il rifugio sicuro che ho cercato fin dagli Anni '80."
Secondo Netflix, il cui portavoce è la vicepresidente Cindy Holland, la Serie sarà unica nel suo genere.
"Con questa nuova Serie, lei, Leslye ed Amy stanno creando una comedy ambiziosa e dal format unico che divertirà moltissimo gli spettatori."
Non resta che aspettare di vedere cosa ne esce fuori!