L'antieroe può essere un eroe al contrario o un eroe agli antipodi, comunque sia questo carattere ha tratti sia eroici che colmi di peccato. Lo straordinario ed eterno successo delle migliori serie tv di sempre, dimostra pienamente che è una figura sicuramente decisiva nel panorama della serialità. Impossibile non citare Jax Teller di Sons of Anarchy, Walter White in BReaking BAd , Dexter Morgan in Dexter e Rick Grimes in The Walking Dead. L'antieroe è una figura interstiziale, perennemente insoddisfatta e alla ricerca di un suo personale senso di giustizia. Antieroe non si nasce, ma si diventa ed il battesimo della trasformazione è dato da motivazioni e situazioni atroci e violente. L'antieroe non è il classico cattivo metaforicamente gettato nel fiume del male sin dalla sua nascita, l'antieroe è evoluzione ed involuzione allo stesso tempo, un soggetto seriale che si ama e si odia al contempo. E di sicuro non lascia mai nessuno nel limbo grigio dell'indifferenza.
L'antieroe ci consuma e ci lacera perchè è un vortice che distrugge il bene che ha accanto, con l'intenzione di fare del bene, salvare qualcuno o per cambiare qualcosa; è un soggetto che spesso non è nè luce e nè oscurità.
"Questione di punti di vista", espressione abusata, consumata e riutilizzata svariatissime volte, eppure è una verità purissima e incontrovertibile. Il panorama seriale ha regalato figure di antieroi protagonisti dal grande carisma, in continua fase chiaroscurale tra bene e male. Ogni antieroe ha una storia diversa, si evolve in contesti e ambienti diversi ed ha un proprio demone che coabita nella sua anima. Nelle serie sopra citate vediamo il mondo con gli occhi di questi straordinari protagonisti e capiamo senza ipocrisie e false moralismi che anche il male, come il bene, ha in certi casi piena ragione d'essere e di esistere.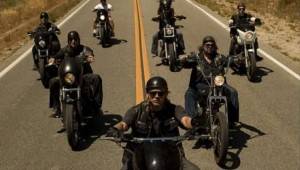 Jax Teller è l'Amleto di Sons of Anarchy. Jax è un ragazzo biondo, un vero bad boy membro di un club di motociclisti. È interpretato da Charlie Hunnam, attore britannico che ha una grande somiglianza (difficile da non notare) con il defunto leader dei Nirvana Kurt Cobain. Jax Teller si trova in un ambiente che modifica e che plasma chiunque, fa parte dei Samcro una banda di centauri fuorilegge dediti al traffico di armi, e non solo. Jax T. vive nella violenza, nel rispetto del club e nella ricerca della pura verità sulla morte di suo padre John. Per quanto concerne Jax, possiamo dire che l'ambiente violento e corrotto è il fulcro che modifica un normale ragazzo in un violento e sanguinario fuorilegge dal grilletto facile. Gemma la pianificatrice ed il patrigno Clay l'hanno educato e forgiato per farne un membro importante e attaccatissimo al club dei Sons, tenendolo all'oscuro delle loro brutali trame, come Gertrude e Claudio fanno con Amleto, in una delle più imponenti tragedie della storia. Jax non ha scelto di vivere in questo modo e ha due obiettivi: il sogno quasi utopico di dare al club una diversa direzione donando ordine al regno del caos di cui è ora il Re, ed il voler tenere i suoi figli lontani da questa realtà violenta e distruttrice.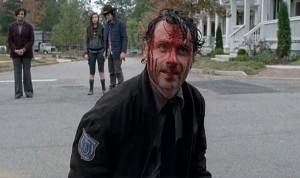 Rick Grimes invece è il leader di un gruppo di sopravvissuti ad una strana epidemia zombie, è un ex vicesceriffo e quindi è stato nella vita precedente uno strumento umano per far applicare la legge, prima dell'apocalisse degli erranti. Ora invece è un mezzo per la sua stessa sopravvivenza e per quella del suo gruppo o meglio della sua nuova famiglia. Si sporca le mani di sangue per salvaguardare il bene del gruppo, è il più efficace seguace del principio machiavellistico del fine da perseguirsi con qualsiasi mezzo. Lo scenario incredibile di morti errabondi e di uomini pronti a defraudare ed ingannare il prossimo, è il motivo scatenante che permette ad un vicesceriffo eroe della quotidianeità di trasformarsi in un nuovo uomo, un leader con pochi scrupoli e determinato al massimo. Un onesto e normalissimo uomo ex-eroe nella vita precedente, disposto a sacrificare e macchiare la sua anima per il bene comune.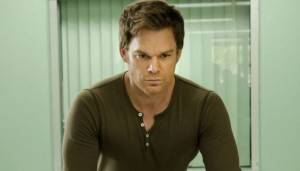 Dexter Morgan è una stortura del bene, più vicina al male. L'istinto omicida è la causa di un trauma infantile che l'ha visto macchiato e immerso per giorni nella pozza di sangue di sua madre. Dexter è nato da una situazione di violenza e male, ed il padre adottivo Harry Morgan ha canalizzato il bisogno di uccidere del giovane Dex, in una direzione di apparente giustizia, come si fa come un fiume in piena. Secondo il codice di Harry, Dex deve applicare il concetto di "meritocrazia" alle sue vittime, i meritevoli sono i mostri delle società come pedofili, ricattatori, assassini senza codice, gente sfuggita alla giustizia o sfiorata con pene irrisorie. Qui Dexter diventa un angelo vendicatore che ripulisce un altro male dalle strade di Miami, ma lo fa per soddisfare il suo istinto brutale e la sua ossessione, questa è una decisiva differenza del confine sottile tra eroe ed antieroe.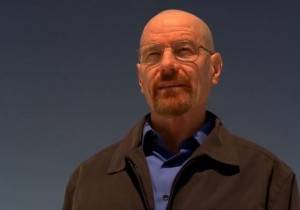 Walter White si evolve\involve in antieroe per almeno due macro fattori : la situazione di disperazione e l'ambizione repressa in passato, sono il mix per una sua rapida metamorfosi. Walter White da modello esemplare di pater familias si evolve in produttore di meth, guadagnando cifre astronomiche ed impensabili. Walt ha un ego ambizioso e smisurato che i problemi della vita non hanno mai fatto emergere, ha una personalità forte ed ingombrante. W.W. in seguito alla notizia del famoso "cancro non operabile" e dei conseguenti problemi economici che si accavallano con la prossima nascita della sua bambina, decide che è arrivato il momento per fare altro. Il protagonista subisce nella sua anima un'eruzione vulcanica, la forza di un fiume in piena con l'obiettivo del rapido e massimo guadagno con sforzi non eccessivi, in questo frangente compie il passo decisivo entrando nel mondo ingannevole della produzione di droghe.
Si comprende cosa rende un uomo in un antieroe, quale contesto, ambiente, comportamento permette questa evoluzione/involuzione in un personaggio. Le coscienza dei personaggi in questione è in antitesi con la loro volontà, questi soggetti finiscono spesso con l'odiare se stessi. Nelle serie sopra citate vediamo il mondo con gli occhi di questi straordinari protagonisti e capiamo senza ipocrisie e falsi moralismi che anche il male, come il bene, ha in certi casi piena ragione d'essere e di esistere. Non esiste letteratura, psicologia, biologia, sociologia comportamentale e antropologia criminale che possa dire la verità assoluta o fornire spiegazioni plausibili, abbiamo solo casi ed esempi da confrontare. L'ambiente corrotto e la situazione di disperazione e necessità può far vacillare ogni anima buona ed onesta, contaminandola e facendola approdare sull'altra riva del fiume. Personaggi forti e marcati , sdoppiati e contraddittori oppure a volte lucidamente consapevoli dell' irrazionalità e delle problematiche che hanno stravolto le loro esistenze.
L'antieroe è colui che valica il confine del bene entrando in quello del male, restandone spesso, o per sempre, intrappolato. Il tutto è sapientemente velato dal fatto che
l'uomo non conoscerà mai gli altri, nè tantomeno se stesso.
Un saluto agli amici di Sons of Anarchy Italia e Breaking Bad – Pagina Italiana!