Roba da attori di serie B? No, di certo non più. Da qualche anno le serie tv non sono più vittime di cliché poco edificanti, ma – complice l'avvento di piattaforme per lo streaming come Netflix e Prime Video – sono diventate occasioni da non perdere, anche per grandi attori del calibro di Hugh Grant, Meryl Streep o Reese Witherspoon.
Se ora stiamo assistendo al percorso inverso (attori del cinema che interpretano personaggi seriali), in passato era più frequente che le serie tv rappresentassero un trampolino di lancio per il grande schermo. George Clooney e Jennifer Aniston sono solo due degli interpreti che "ce l'hanno fatta" iniziando a farsi conoscere proprio attraverso la televisione.
Sia che siano partiti da una serie tv, sia che si stiano approcciando adesso a questo mondo, è evidente che diversi attori super titolati abbiano fatto almeno una capatina in qualche set di una serie tv, lasciando inevitabilmente il segno. Oggi vogliamo parlarvi delle protagoniste assolute del piccolo schermo, che, con le loro magistrali interpretazioni sia al cinema che in televisione, hanno dato vita a personaggi iconici, vincendo numerosi riconoscimenti. Preparatevi a leggere numeri da capogiro: nella nostra classifica delle 10 attrici più titolate delle serie tv ce n'è una che ha vinto ben 177 premi! Una bella collezione non trovate?
Dobbiamo fare però una precisazione: i numeri che troverete sono quelli dei premi "contabili". Tantissimi premi minori potrebbero non apparire nelle biografie delle attrici, quindi le loro vittorie potrebbero essere arrotondate (per difetto!).
10) Amy Adams
Amy Adams ne ha fatta di strada dal suo esordio da protagonista in Come d'incanto, la commedia romantica del 2007 dove recitò al fianco di Patrick Dempsey. Da allora l'attrice ha ricevuto un premio dietro l'altro, concorrendo più volte anche per l'Oscar. Amy Adams aveva recitato in serie tv solo di rado, per lo più agli esordi e come comparsa (The Office, Streghe ecc.). Nel 2018 è arrivata la sua opportunità in ambito serial: la miniserie Sharp Objects (di cui abbiamo parlato anche qui), tratta dal romanzo Sulla Pelle di Gillian Flynn (autrice del più famoso Gone Girl).
Inutile dire che Amy Adams sia un'attrice di straordinario talento, capace di distinguersi in qualunque ruolo. Nella sua carriera cinematografica e televisiva ha ricevuto un totale di 37 premi, tra cui due Golden Globe per le sue interpretazioni in American Hustle e Big Eyes. Numerosissime anche le sue candidature: 6 agli Academy, 7 ai BAFTA e 1 agli Emmy, per il ruolo della giornalista Camille Preaker in Sharp Objects. Notevole vero? E siamo solo all'inizio.
9) Laura Dern
Ha un talento straordinario e non ci stupisce trovarla al nono posto della classifica. Attrice feticcio nientepopodimeno che di David Lynch, Laura Dern ha conquistato il pubblico cinematografico e televisivo grazie alle sue interpretazioni in Velluto blu, Jurassic Park e il recente Storia di un matrimonio (che le è valso un Oscar, il quinto Golden Globe e un BAFTA).
La Dern non è certo estranea alle serie tv, ma le sue partecipazioni negli anni si sono limitate a qualche comparsa, almeno fino alla grande occasione. Nel 2016, l'attrice viene scelta per interpretare l'odiosa Renata Klein (che poi si scoprirà non essere così terribile) nella miniserie HBO Big Little Lies, di cui è protagonista insieme a Nicole Kidman, Reese Witherspoon, Shailene Woodley e Meryl Streep. Per il ruolo di Renata, Laura Dern ha vinto un Emmy come Miglior attrice non protagonista in una miniserie, ma questo non è certo l'unico riconoscimento che ha ricevuto. Sono oltre 40, infatti, i premi vinti dall'attrice nel corso della sua carriera cinematografica e televisiva.
8) Glenn Close
Non potevamo che trovare delle vere e proprie stelle in una classifica sulle attrici più titolate delle serie tv. Tra i grandi nomi hollywoodiani brilla anche quello della settantaquattrenne Glenn Close, protagonista di Damages. La Close detiene un record molto particolare: è l'attrice con più candidature ai Premi Oscar (otto per la precisione) a non aver mai portato a casa l'ambita statuetta.
Se con gli Academy Awards Glenn Close non è stata fortunata, non possiamo dire lo stesso degli altri premi. Lo "squalo di tribunale" di Damages, infatti, ha vinto 3 Golden Globe, 3 Emmy Awards, 2 Screen Actors Guild Awards e altri 39 premi, che la portano a un totale di 47 riconoscimenti. Non male.
7) Jane Fonda
Jane Fonda ha 83 anni ma è sempre meravigliosa. La serie tv di cui è protagonista (Grace and Frankie), nonostante la partenza non proprio ottima della prima stagione, continua a intrattenere il pubblico di Netflix da 6 anni. Figlia d'arte (suo padre era l'attore premio Oscar Henry Fonda), Jane Fonda ha un lungo curriculum a Hollywood. Nel corso della sua carriera (iniziata negli anni '60), ha vinto più di 60 premi, tra cui 2 Oscar, 6 Golden Globe e un Golden Globe alla carriera.
Tra i suoi successi, spicca anche il David di Donatello per l'interpretazione di Lillian in Giulia, film del 77 in cui recitò al fianco di altre due attrici super titolate: Vanessa Redgrave e Meryl Streep.
6) Kate Winslet
L'abbiamo vista nel 2011 nella serie HBO Mildred Pierce, ma non ha certo bisogno di presentazioni. Insieme all'amico e collega Leonardo DiCaprio, si può dire che Kate Winslet abbia fatto la storia del cinema degli ultimi 30 anni, grazie a film amatissimi come Ragione e Sentimento, Titanic, Se mi lasci ti cancello e Steve Jobs.
Se con il ruolo di Mildred si è portata a casa un Emmy, possiamo dire con certezza che questa non sia stata l'unica interpretazione della Winslet a esserle valso un riconoscimento importante. Nel 2009 riesce a ottenere l'ambito premio Oscar come Miglior attrice protagonista per The Reader (dopo 5 candidature) e portarsi a casa nello stesso anno anche due Golden Globe per due pellicole differenti (The Reader e Revolutionary Road). Se ci mettiamo a contare i trofei vinti dall'attrice, sia maggiori che minori, arriviamo a un totale di 62 premi. Numeri da paura, ma che non stupiscono affatto se associati a una donna così talentuosa.
5) Renée Zellweger
Premio Oscar 2020 per Judy, Renée Zellweger si aggiudica il quinto posto nella nostra classifica dedicata alle attrici più titolate delle serie tv grazie ai suoi 67 premi. Di recente, infatti, l'amatissima interprete di Bridget Jones si è lanciata nell'interpretazione di Anne Montgomery, protagonista della miniserie thriller What/If, apparsa su Netflix nel 2019.
Sicuramente nuova nel mondo della televisione, Renée Zellweger non si è però risparmiata con le vittorie di premi per il cinema. Oltre a essere una delle sette attrici (insieme a Cate Blanchett, Helen Hayes, Ingrid Bergman, Maggie Smith, Jessica Lange e Meryl Streep) ad aver vinto il premio Oscar sia come Migliore attrice protagonista che come Migliore attrice non protagonista, ha ottenuto anche 4 Golden Globe (Betty Love, Chicago, Ritorno a Cold Mountain e Judy) e 2 BAFTA (Ritorno a Cold Mountain e Judy).
4) Nicole Kidman
Medaglia di legno per la bellissima e bravissima Nicole Kidman, che ormai sta facendo delle miniserie tv la sua grande occasione. La sua performance in Big Little Lies è stata acclamata da pubblico e critica, così come il suo ultimo ruolo in The Undoing con Hugh Grant e Matilda De Angelis. Nel corso della sua carriera, la Kidman ha collezionato 107 premi, arrivando ai piedi del podio delle attrici più premiate delle serie tv.
L'Oscar alla Migliore attrice è arrivato nel 2003, grazie all'interpretazione della scrittrice inglese Virginia Woolf in The Hours, capolavoro diretto da Stephen Daldry. Per lo stesso ruolo la Kidman ha vinto anche l'Orso d'argento al festival Internazionale del Cinema di Berlino, il Golden Globe e il BAFTA. Per la sua interpretazione da brivido di Celeste Wright in Big Little Lies, l'ex moglie di Tom Cruise si è portata a casa il suo primo Emmy.
3) Allison Janney
Finalmente siamo giunti sul podio. La terza attrice più titolata delle serie tv è Allison Janney, protagonista della sitcom Mom. Il suo ruolo in Tonya (film del 2017 basato sulla vita della pattinatrice Tonya Harding) è stato osannato dalla critica e dal pubblico. Per questa interpretazione la Janney ha vinto un Premio Oscar, un BAFTA, un Critics' Choice Award e svariati premi minori.
Sotto Cloris Leachman e Julia Louis-Dreyfus, la protagonista di Mom è anche la regina degli Emmy, con 7 vittorie su 14 nomination. Sommando premi maggiori e minori, i riconoscimenti ottenuti da Allison Janney sono ben 110.
2) Viola Davis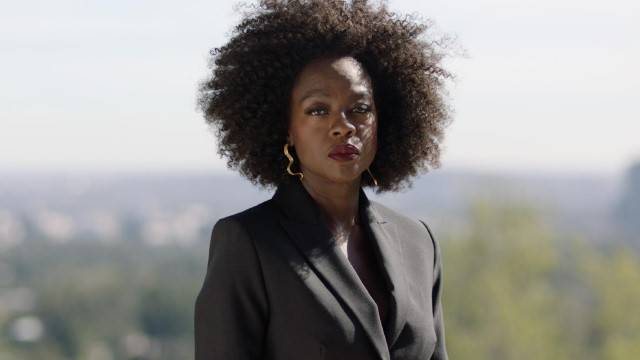 Viola Davis è una grande attrice, soprattutto di serie tv (qui 10 personaggi che avrebbe potuto interpretare meravigliosamente). Tutti noi l'abbiamo amata nel ruolo di Annalise Keating in Le regole del delitto perfetto, parte che le è valsa la vittoria di un Emmy e tre candidature. Il grande riconoscimento per l'attrice è arrivato però nel 2017 con l'Oscar alla Migliore attrice non protagonista per Barriere, film diretto e interpretato da Denzel Washington. Per la stessa pellicola Viola Davis si è portata a casa anche un Golden Globe, un BAFTA, uno Screen Actors Guild Award e un Critics' Choice Award.
La Davis è davvero un'attrice super titolata: nel corso della sua carriera ha vinto ben 139 premi, numero che la fa volare al secondo posto della nostra lista sulle attrici delle serie tv più premiate di sempre. Tra gli altri film di successo dove ha preso parte spiccano Il dubbio (2008), The Help (2011) e Ma Rainey's Black Bottom (2020).
1) Meryl Streep
Chi poteva esserci al primo posto se non la regina dei premi, la donna giudicata quasi all'unanimità come la più grande attrice di tutti i tempi? Meryl Streep non ha certo bisogno di presentazioni: Oscar alla Miglior attrice non protagonista per Kramer contro Kramer (1980), Oscar alla Miglior attrice protagonista per La scelta di Sophie (1983) e The Iron Lady (2012). Nel corso della sua carriera ha ottenuto 177 premi (questi, per lo meno, sono quelli che siamo riusciti a contare!).
La sua entrata in scena nel panorama delle serie tv è avvenuta nel 1978, con la miniserie Olocausto, ma l'ultimo ruolo in cui si è distinta è quello di Mary Louise, la fastidiosa suocera di Nicole Kidman nella seconda stagione di Big Little Lies.
Siete sorpresi di questo primo posto? Noi no di certo.
Oltre a essere la più titolata, Meryl Streep detiene anche il record per il maggior numero di nomination agli Oscar (21). Insomma, è proprio imbattibile.