Se non potete fare a meno delle Serie Tv, tanto da volerle approfondire al di fuori della semplice visione, non vi sarà sfuggito uno dei testi letterari di maggior successo nell'ultimo periodo. Parliamo de 'La Filosofia Spiegata con le Serie Tv', un vero e proprio manuale che punta ad analizzare le Serie Tv più apprezzate del nostro tempo, proponendo chiavi di lettura filosofiche. Diviene così possibile "decifrare" Black Mirror attraverso la dottrina di Platone, Breaking Bad mediante la dialettica schiavo-padrone di Hegel e Lost tramite Kant. Il tutto con un linguaggio estremamente colloquiale, talvolta persino ironico, che rende la filosofia alla mercè di tutti. D'altra parte è proprio questo l'obiettivo della pop filosofia, una corrente di pensiero che propone come oggetto di studio la cultura di massa, rendendola fruibile per la massa.
Ma 'La Filosofia Spiegata con le Serie Tv' è soltanto la punta dell'iceberg di un approccio a 360° basato sulle Serie Tv da parte del suo autore, Tommaso Ariemma. Oltre ad essere un esponente della pop filosofia, Ariemma è un docente di filosofia al Liceo Statale 'Ischia' e molti suoi studenti stanno imparando la disciplina proprio attraverso l'analisi e lo studio delle serie televisive. Ecco, quanti di voi adesso vorrebbero, o avrebbero voluto essere al posto degli studenti isolani? Anche noi di Hall of Series non siamo rimasti immuni al fascino del "libretto rosso" e, più in generale, dall'approccio pedagogico proposto da Ariemma. Abbiamo voluto saperne di più su di esso, proprio parlandone proprio con lui, del metodo didattico che sta sperimentando e, naturalmente, di Serie Tv in generale (con tanto di anticipazioni su alcune delle Serie che tratterà nel prossimo volume del libro).
Ecco cosa ci ha detto in questo interessante confronto.
Quando ha capito che le Serie Tv sarebbero potute diventare un'ottima opportunità per insegnare la sua materia?
Le nuove Serie Tv (come Lost, Breaking Bad o Dark, per citare una delle più recenti) hanno una complessità difficilmente riscontrabile nelle Serie Tv "classiche". Nonostante siano molto complesse, hanno però un grande successo di pubblico e di critica. Il riferimento ai concetti filosofici, inoltre, è spesso esplicito. La diffusione della tecnologia e la nuova fruizione delle Serie hanno fatto, infine, la loro parte. Io non ho fatto altro che cogliere e sfruttare qualcosa che era nell'aria. Non solo nella scuola, ovviamente, ma anche nel campo filosofico: già da diversi anni, in Italia e non solo, una corrente filosofica come quella della "pop filosofia" riscuote un grande successo. La "pop filosofia" fa filosofia attraverso la cultura di massa. Una volta a scuola, come professore di liceo, potevo rinunciare a un'arma didattica così potente?
Ci spieghi un po' nel dettaglio, sperando che qualche altro professore ci stia leggendo: come avvengono concretamente le sue lezioni?
È una domanda che mi viene rivolta spesso. Ma io e i miei ragazzi ci siamo attrezzati per bene: sul nostro blog gli studenti (di una sola classe però, una quarta liceo) a turno raccontano la settimana di lezione dal loro punto di vista. Abbiamo chiamato questo progetto Salva con nome ed è scandito in "episodi": un mix tra un romanzo d'appendice e una Serie Tv contemporanea. Noi non guardiamo le Serie in classe: quasi sempre i ragazzi le hanno viste da soli a casa, oppure commentiamo insieme qualche estratto. Vedere le Serie in classe sarebbe impraticabile per molti motivi. In genere noi lavoriamo "con" le Serie. Ad esempio, abbiamo cominciato a pubblicare, sempre sul nostro blog, i saggi filosofici che i miei studenti hanno scritto dopo la visione di The Handmaid's Tale.
Ai saggi filosofici saranno affiancati anche esercizi di fan fiction: racconti che continuano la narrazione della Serie Tv. Credo molto nel potenziamento della scrittura a scuola, soprattutto attraverso una materia come la filosofia e l'approccio "pop" che ho messo a punto. Apprendere stili, lavorare sula narrazione grazie alle tecniche presenti nella storia della filosofia, elaborare saggi capaci di attualizzare l'immaginario contemporaneo con l'aiuto delle teorie filosofiche: sono esercizi che appassionano i ragazzi e li mettono davvero alla prova. E tutto questo grazie all'aiuto delle nuove Serie Tv, che offrono spesso materiale eccellente su cui lavorare. Il libro 'La Filosofia Spiegata con le Serie Tv' è ovviamente un'introduzione a questo modo di lavorare: interessante e produttivo. I ragazzi di certo non ripetono a memoria teorie che non comprendono fino in fondo perché non le hanno mai applicate.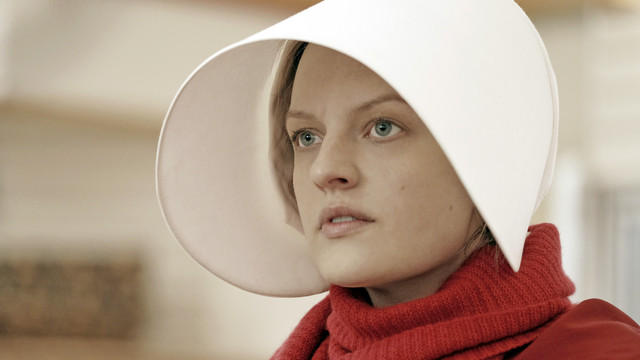 A proposito, quali obiettivi ha 'La Filosofia Spiegata con le Serie Tv'? Aiuta davvero gli studenti a "familiarizzare" con la disciplina?
Dato il successo del libro e i numerosi riscontri dopo la sua pubblicazione si può dire che l'idea alla base del libro abbia funzionato e stia funzionando. Il suo obiettivo è avvicinare quante più persone possibili alla filosofia, attraverso la potenza delle nuove Serie Tv. Quindi non è rivolto solo agli studenti, ma a tutti quelli che vogliono apprendere o ricominciare ad apprendere la filosofia.
Esiste qualcosa di più potente delle Serie Tv per ridurre la distanza con gli adolescenti?
Di più potente, al momento, forse no. L'essere umano è un essere sensibile soprattutto alle storie, è un animale con l'istinto di narrare e ascoltare narrazioni. E oggi le narrazioni più potenti sono quelle delle nuove Serie Tv. Lo stanno comprendendo anche gli scrittori, sempre più coinvolti nella scrittura o come veri e propri showrunner, come nel caso del romanziere Nick Pizzolatto per True Detective.
Parlando di Serie Tv, quanta filosofia c'è nelle narrazioni televisive di quest'epoca e quanto si è inconsapevoli di usarla?
I riferimenti filosofici nelle Serie Tv sono a volte intenzionali ed espliciti (come in Lost, True detective, The Young Pope, Mindhunter, Dark ad esempio), ma altre volte sono impliciti. È la tensione presente nelle nuove Serie Tv a produrre qualcosa di complesso e popolare (sul modello di Lost, per intenderci) a dotare questi prodotti di un'anima intrinsecamente filosofica. È il desiderio di superare il limite della Serie Tv "di compagnia", di offrire "visioni pensanti" a rendere queste narrazioni filosofiche o attraenti per lo sguardo filosofico.
Dovesse scegliere una Serie Tv per approcciare alle basi della filosofia, quale consiglierebbe?
Consiglierei la recente Serie Netflix, Dark. Presenta infatti tutti i grandi temi della filosofia: l'essere e il non essere, la difficoltà a pensare l'essenza del tempo, i dilemmi della responsabilità e della libertà umana, il mortale e il divino, il senso e il non senso. Un capolavoro.
In chiusura di questa interessantissima chiacchierata, non possiamo non chiederlo: quali Serie Tv inserirà nel prossimo volume?
Sicuramente Dark, ma soprattutto molte Serie suggeritemi dalla stessa community 'Hall of Series – Comunità di Recupero (serie Tv)'. Ho scoperto Serie che ignoravo e che saranno protagoniste del secondo volume, che discuterà sicuramente di Gomorra, Sons of Anarchy, Stranger Things, Tredici, House Of Cards, The Handmaid's Tale, Unabomber, Mindhunter, The Leftovers, American Gods e tante altre ancora.