Social media, interviste insistenti e paparazzi: per un attore risulta davvero difficile mantenere privata la propria vita amorosa. Di loro sappiamo vita, morte e miracoli: figuriamoci le relazioni che possono avere avuto! Ma anche se ciò vale per la maggioranza dei casi, in cui persino i più innocenti flirt ci vengono sbattuti in faccia ed esasperati a dismisura, esso non è una verità assoluta. In qualche raro caso infatti, alla notizia che alcune coppie di attori delle serie tv stavano insieme, siamo davvero caduti dal pero, come nel caso di Kaley Cuoco e di Johnny Galecki, i Penny e Leonard di The Big Bang Theory.
C'è chi è riuscito a mantenere il segreto solo per poco più di un anno, come nel caso di Cole Sprouse e Lili Reinhart di Riverdale o di Nina Dobrev e Ian Somerhalder di The Vampire Diaries, c'è chi si è messo insieme di nascosto e dopo pochissimo tempo ha annunciato le nozze come Eliza Taylor e Bob Morley (i Bellarke di The 100), ma c'è anche chi è riuscito a celare una relazione per anni interi.
Ed è di quest'ultima categoria che vi vogliamo parlare oggi: ecco a voi 5 coppie di attori delle serie tv che hanno tenuto nascosta una relazione per anni.
Kaley Cuoco e Johnny Galecki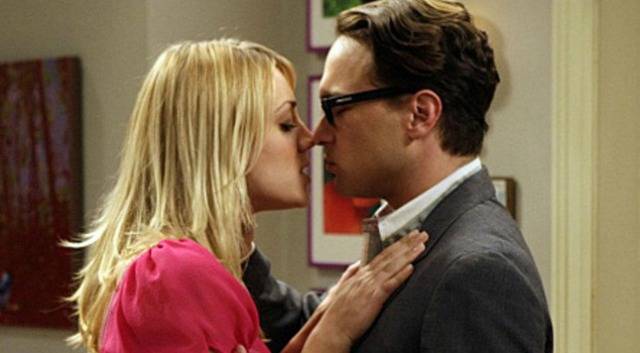 D'accordo, ora è cosa ben risaputa, ma quando la notizia della relazione tra Kaley cuoco e Johnny Galecki fu diffusa per la prima volta internet impazzì.
Peccato che l'annuncio in questione più che rivelare la nascita di un nuovo amore ne dichiarò la fine. Le due star di The Big Bang Theory ebbero una relazione durata circa due anni, tra il 2007 e il 2009, al tempo in cui i loro personaggi ancora non stavano insieme nella serie CBS. È davvero incredibile il fatto che una relazione simile sia rimasta celata per così tanto tempo, ma d'altra parte Kaley Cuoco ha rivelato che lei e John facevano di tutto per mantenere la loro storia completamente segreta. Questo continuo nascondersi tuttavia non ha protetto poi molto il loro rapporto: in un'intervista per CBS Whatch! l'attrice ha infatti affermato che questo perpetuo negare di amare Johnny le è costato parecchio e che sicuramente ha in parte danneggiato il rapporto che aveva con l'ex fidanzato.
Pur essendo rimasta stretta amica dell'uomo, Kaley Cuoco ha davvero faticato nel continuare a recitare la parte della fidanzata del personaggio di Galecki e, come rivelato in parecchie interviste, si è trovata spesso in situazioni di estremo disagio.
Ross Lynch e Jaz Sinclair
Ross Lynch e Jaz Sinclair sono noti per aver recitato in Le terrificanti avventure di Sabrina, rispettivamente nelle parti di Harvey Kinkle e di Rosalind "Roz" Walker. Sin dal primo rilascio della serie su Netflix i fan della serie si sono chiesti se il rapporto che legava i due attori fosse attribuibile a una semplice amicizia o a un sentimento più profondo. Nonostante la foto di un bacio tra i due circolasse su internet già dal 2018, è solo nel 2020 che la coppia ha esternato la propria relazione. Queste le parole di Ross Lynch durante un'intervista a CQ:
"Jaz e io passavamo insieme il tempo sul set. Ci siamo incontrati e siamo diventati in poco tempo migliori amici e gli sceneggiatori dello show lo hanno visto e hanno deciso che volevano scrivere di questo per questo perché non si può davvero fingere la chimica. Era piuttosto magnetico. Non ne avevamo mai abbastanza l'uno dell'altra".
David Giuntoli e Bitsie Tulloch
Tra coloro che hanno tenuto segreta la loro storia per molto tempo troviamo poi anche David Giuntoli e Bitsie Tulloch, interpreti rispettivamente di Nick Burckhardt e di Juliette Silverton nella serie tv fantasy-poliziesca Grimm. I due attori hanno annunciato la loro relazione nel 2014 alla rivista Zap2it dichiarando di essere pronti a rivelare al mondo intero la loro storia. "Lo abbiamo nascosto per molto tempo, ma ora tutti lo sanno". L'annuncio ha reso immensamente felici i fan della serie, che già amavano alla follia la coppia dalla tumultuosa relazione vista in tv.
Giuntoli e la Tulloch (che ora partecipa alla serie tv Superman & Lois) si sono sposati in una splendida cerimonia nel 2017 e hanno poi accolto la loro prima figlia nel 2019: a oggi, la coppia è innamoratissima e condivide la propria quotidianità con teneri scatti su Instagram.
Jamie Foxx e Katie Holmes
Una tra le storie segrete più lunghe di sempre: quella tra Katie Holmes (nota per essere stata la Joey di Dawson's Creek) e Jamie Foxx, attualmente impegnato nella serie Netflix Papà, non mettermi in imbarazzo!.
I due attori infatti si sono iniziati a frequentare a partire dal 2013, ma è stato solo nel marzo del 2018 che hanno confermato di avere una relazione. Come mai? Secondo un rumor di RadarOnline smentito poi da Gossip Cop ciò sarebbe dipeso da una clausola nel contratto del divorzio tra la Holmes e l'ex Tom Cruise secondo la quale la donna non avrebbe dovuto frequentare pubblicamente un altro uomo per cinque anni dalla separazione. Più probabilmente, però, la coppia voleva solo tenersi alla larga dalle luci della ribalta e dall'invadenza dei paparazzi che, come dichiarato dalla stessa Holmes, hanno minato per molto tempo la tranquillità sua e della figlia Suri.
La coppia tuttavia dopo sei anni di relazione, cinque dei quali tenuti segreti, si è separata nel 2019.
Aly Michalka e Ricky Ullman
Arriviamo infine a parlare di un'altra coppia di co-star: i protagonisti della comedy di Disney Channel Phil dal futuro, andata in onda tra il 2004 e il 2006. L'amore tra i due attori Aly Michalka e Ricky Ullman, allora ancora adolescenti, sembra essere nato parallelamente a quello visto su schermo tra i personaggi di Phil e Keely. I due interpreti si sono frequentati segretamente per circa sei anni, tra il 2005 e il 2011, ma tale relazione è divenuta di dominio pubblico solo dopo la rottura della coppia. Una sorpresa particolare per i fan della serie!
I due sono rimasti comunque amici e hanno partecipato insieme alla reunion della serie di Disney Channel su Youtube nel 2020.