Molti appassionati di serie tv si sono ritrovati a dover sfruttare particolarmente la loro memoria durante la visione di alcune delle più belle – ma anche più intricate – serie in circolazione. Basti pensare alla concentrazione che ci hanno richiesto Dark e Game of Thrones.
Quando iniziano a entrare in campo numerosi personaggi, parenti lontani solo nominati distrattamente in precedenti episodi, o addirittura quando si tirano in ballo i viaggi nel tempo, per alcuni fan la visione diventa un vero e proprio esercizio di memoria.
Qui di seguito riportiamo i 5 show che ci hanno costretto a chiedere spesso l'aiuto del pubblico da casa durante la visione quando ci scappava un "aspetta, chi è quello?", o nei casi peggiori a dover fare una rapida googlata per rinfrescarci la memoria.
1) The Vampire Diaries
La serie di Julie Plec sui vampiri innamorati di Mystic Falls comincia a esagerare con gli intrecci relazionali attorno alla quarta stagione.
Quando iniziano a subentrare i doppelganger nella storia (praticamente degli antenati dei protagonisti ma con il loro stesso identico aspetto), i quali grazie alla magia che trasuda da ogni tombino della cittadina riescono a interagire con le loro discendenze future.
Solo Elena Gilbert ne ha tre: Amara, Tatia e la cattivona Katherine Pierce.
Ma Elena è la prescelta, l'ultima discendente di quella poveraccia che è servita da spuntino agli Originali durante il loro rito d'iniziazione che ha dato il via al vampirismo. Quindi ci sta che tutta la sua dinastia sia segnata da magia e oscuri misteri.
Peccato che poi pure Stefan tiri fuori dei doppelganger. Per capirci, dunque, in The Vampire Diaries a causa dell'età pluricentenaria dei protagonisti è normale dover prestare attenzione ai frequenti flashback del passato e ai personaggi che raccontano.
Con i doppioni, però, è necessario qualche sforzo di memoria in più.
2) American Gods
La serie tratta dal romanzo dello scrittore Neil Gaiman ha messo in difficoltà più di uno spettatore con le sue trame articolate e i suoi dialoghi onniscienti.
La storia di Shadow e del suo incarico per il signor Wednesday, che lo porterà a trovarsi invischiato nella guerra tra le nuove e le vecchie divinità, ha costretto i fan della serie a dover tenere a mente più di un nome.
Dove sta la difficoltà? Le divinità che entrano in gioco nel corso della serie non sono poche, e soprattutto cambiano appellativo dopo poco che le abbiamo conosciute. Facile, no?
3) The Witcher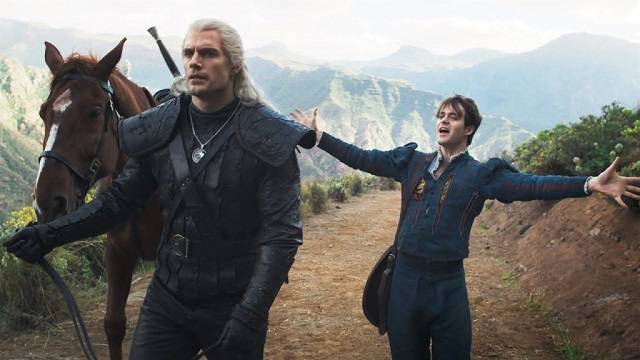 Anche la serie sul cacciatore di mostri dai capelli argentati costringe i suoi fan a non abbassare troppo la soglia dell'attenzione.
Non tanto per i personaggi che animano la serie, quanto per i livelli temporali in cui si svolgono le loro avventure.
È una scelta voluta quella di confonderci le idee mescolando gli avvenimenti in un cocktail tremendo. Solo finendo tutta la prima stagione della serie (sulla seconda potete leggere qualche anticipazione qui) capiamo davvero come si è svolta l'intera storia che ci è stata raccontata.
4) Game of Thrones
Le otto stagioni di Game of Thrones ci hanno presentato una miriade di personaggi. Difficile saperli ricordare tutti, dal momento che alcuni di loro appaiono e poi spariscono per ricomparire molte stagioni più avanti.
I legami familiari sono sicuramente la parte più difficile da memorizzare nello show, soprattutto perché le casate che tentano di vincere il gioco del trono sono molte, così come i loro componenti.
Lo stesso vale per le loro azioni. Ricordare i movimenti dei personaggi della serie HBO è importantissimo, poiché la metà delle guerre e delle morti è il prodotto di azioni passate e vissute da altri personaggi.
Come sappiamo bene, in Game of Thornes le vendette la fanno da padrone, per cui è essenziale ricordare che cosa le ha causate e perché.
Un'altra difficoltà riguarda il dover ricordare ruoli secondari che però hanno una enorme rilevanza nella storia, anche se occupano praticamente due minuti.
Basti pensare a Rhaegar Targaryen o Lyanna Stark. Vengono nominati spesso e le loro azioni hanno avuto un impatto decisivo nella storia (vedi alla voce il vero erede al trono).
Game of Thrones è sicuramente una delle serie più difficili da seguire, anche se non la più difficile forse…
5) Dark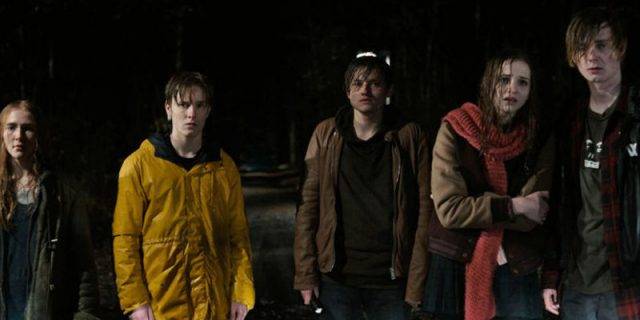 Eh sì, è la splendida serie tedesca la più difficile da memorizzare in termini di personaggi e relazioni.
A causa del varco temporale, Jonas e gli altri viaggiatori si muovono interagendo con le versioni passate e future dei loro congiunti.
Memorizzare i nomi e i gradi familiari delle quattro famiglie protagoniste, i Kahnwald, i Nielsen, i Doppler e i Tiedemann, è dunque necessario in Dark, altrimenti capire gli sviluppi della già intricata trama risulterà impossibile.
Sì, perché come i fan sanno bene, i misteri da risolvere in Dark non si limitano solo a quelli riguardanti la sparizione dei bambini di Winden.
Apocalisse, sette segrete, guerre e rapporti familiari incredibili da immaginare (ex fidanzati che si scoprono zia e nipote, o madri che scoprono di essere le figlie della loro stessa figlia!). In Dark niente è lasciato al caso e niente va ignorato.
E con la terza stagione dello show in arrivo e la scoperta di un universo alternativo, farsi una mappa degli alberi genealogici di Winden sarà più che necessario.