La Damigella in Pericolo è un cliché tipico di molte opere. Solitamente è una donna giovane e bella che si trova in una situazione di pericolo e necessita quindi dell'aiuto dell'eroe maschile. Vi sono molti esempi televisivi tra cui la Sansa Stark delle prime stagioni di Game of Thrones. 
Nel mondo dei supereroi la damigella in pericolo era diffusa, ma poi è arrivata Jessica Jones a sconvolgere ogni cosa.
L'antieroina per eccellenza è fortissima fisicamente ma profondamente umana. È complicata, cinica, un'alcolista piena di difetti e fragilità. Non ha un costume e il suo unico obiettivo è pagare le bollette. Ma il ritorno di Kilgrave, l'uomo che ha abusato di lei in passato, la costringerà ad affrontare il suo più grande trauma. Luke Cage si offre di aiutarla ma Jessica rifiuta immediatamente. Non ha bisogno di essere salvata, anzi la vera damigella in pericolo, che deve essere protetta da Kilgrave, è proprio un uomo: Malcolm Ducasse. Al fianco di Jessica troviamo donne forti e determinate come Trish Walker, la sua migliore amica, e Jeri Hogart, trasformata nella serie tv in un donna a testimonianza dell'inversione dei ruoli.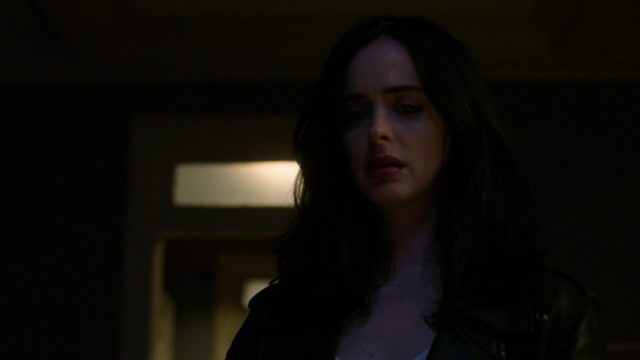 Non ci sarebbe stata nessuna Jessica Jones, però, senza una Buffy Summers.
La Prescelta ha letteralmente cancellato l'idea di Damigella in Pericolo. Infatti spesso è lei che corre in aiuto di coloro che dovrebbero essere gli eroi maschili. La biondina che muore sempre per prima negli horror viene così trasformata nella donna che salva il mondo innumerevoli volte.
Un gruppo di vecchi bigotti sceglie il suo destino senza consultarla eppure Buffy non si arrende a questo dato di fatto. Lo accetta ma ne piegherà le regole a proprio favore. Non ha mai perso sé stessa come individuo, non è mai stata definita da un uomo. È forte ma la sua forza non ha niente a che fare con i suoi poteri. Sono le sue emozioni che la rendono potente e umana allo stesso tempo.
Buffy rimane pur sempre una ragazza alle prese con i problemi della sua età e dimostra che essere femminili non significa essere deboli.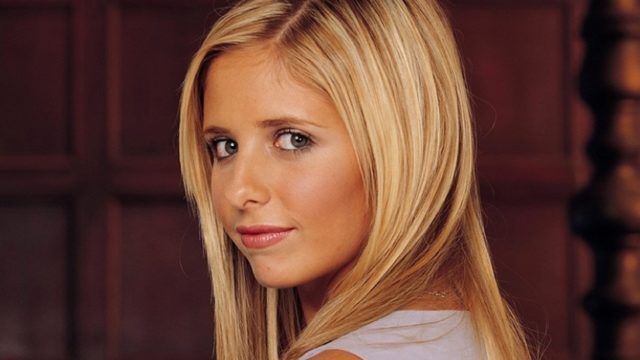 In un contesto diverso anche Dolores Abernathy sovverte le regole che dovrebbe seguire.
Lei è un robot che vive nel parco a tema western denominato Westworld. È la principessa da salvare ma contemporaneamente l'oggetto sessuale che deve appagare le fantasie dei visitatori. Ogni giorno è costretta ad assistere alla morte del padre e del suo ragazzo prima di essere violentata. Piano piano Dolores inizia a percepire le bugie che la circondano. Diventa insofferente verso il ruolo che deve interpretare tanto che arriverà a dichiarare:
"Ho immaginato una storia nella quale non dovevo essere la damigella da salvare".
È il quinto episodio della prima stagione e Dolores riesce a cambiare la narrazione, salvando sé stessa e il suo compagno di avventure. Diventa una vera cowgirl e riesce ad acquisire il libero arbitrio in un viaggio alla scoperta di sé. Adesso può diventare quello che vuole lei, non più quello che decidono gli altri.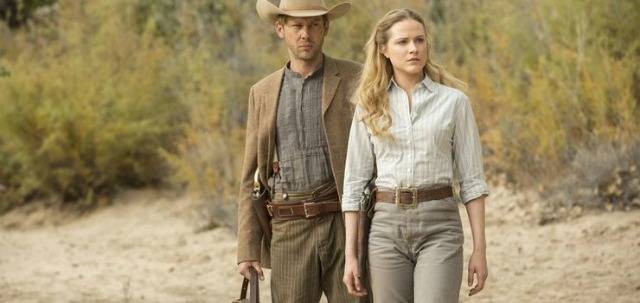 Ormai la donna vittima di maltrattamenti reagisce e trionfa sul suo carnefice. Lo dimostrano le protagoniste di Big Little Lies, soprattutto Celeste.
Rinchiusa in un matrimonio malsano, decide inizialmente di rimanere al fianco del marito violento nella speranza che l'amore che prova per lei e per i figli possa cambiarlo. Non aveva mai fatto male ai gemelli o, almeno, è quello che Celeste pensava. Se viene mostrato ai bambini che l'amore va espresso con la violenza allora loro si comporteranno di conseguenza. È dopo una rivelazione su uno dei gemelli che Celeste decide di lasciare Perry prima che sia troppo tardi.
Preso dalla rabbia, Perry inizia a picchiarla davanti alle sue amiche durante un party di beneficenza. Madeline, Jane, Renata e Bonnie dimenticano i loro attriti e si uniscono per salvare Celeste in nome di un valore più grande.
In Big Little Lies la figura dell'eroe maschile svanisce. I mariti di Bonnie e Madeline sono coinvolti in una gara per mostrare chi è il maschio alpha della situazione, quello di Renata prima minaccia Jane e poi offre dell'alcol a un già furioso Perry. Nessuno di loro arriva in aiuto e Perry viene sconfitto dalla solidarietà femminile.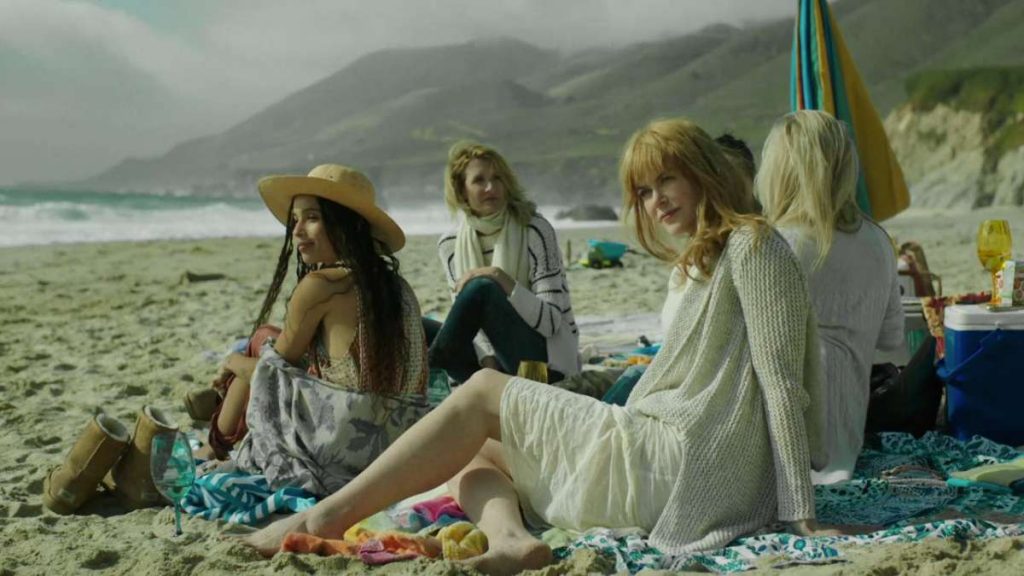 In The Handmaid's Tale, la realtà in cui June Osborne vive è semplicemente terribile.
Costantemente stuprata, la donna fa di tutto per sopravvivere arrivando persino a collaborare con la sua carceriera solo per assaporare nuovamente la vita che le era stata tolta. Non ha niente di straordinario, non ha poteri speciali eppure June è un'eroina. Coraggiosamente sfida il mondo intorno a sé con le sole armi che ha: l'astuzia e l'intelligenza. Non aspetta che un uomo la salvi. Nick ci prova ma, alla fine, saranno le Marte, donne come June, a riuscire nell'intento, nonostante l'Ancella decida di rimanere a Gilead per salvare la figlia maggiore.
La sua speranza risiede nella solidarietà femminile e nella consapevolezza di non essere sola. A lottare sono in tante come si è visto quando tutte le Ancelle hanno deciso di non lapidare Janine.
June non viveva proprio in un mondo da favola a differenza delle protagoniste di Once Upon a Time.
Questa serie tv avrebbe dovuto essere il regno delle damigelle in pericolo. Invece quei personaggi riescono ad andare oltre lo stereotipo che li caratterizza. Belle, nonostante venga catturata più volte, riesce sempre a cavarsela con le proprie forze. È una donna indipendente, determinata e alla ricerca del buono negli altri così come Biancaneve che è ormai diventata un'eroina del ventesimo secolo. Cenerentola è stata trasformata in una donna latinoamericana, una combattente fiera che lotta per la sua famiglia e i suoi amici. E la figlia di Biancaneve e Azzurro, non è una frivola principessa ma la Salvatrice in persona.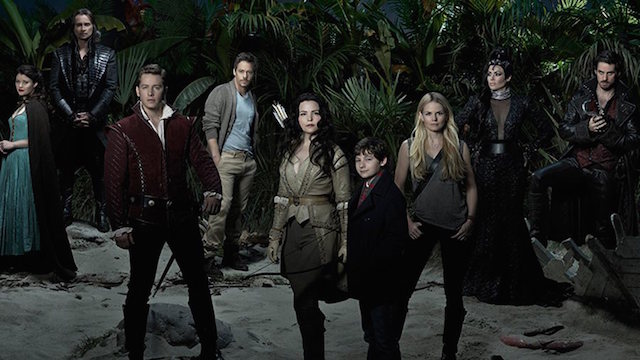 Da una serie tv all'altra. Le donne di Game of Thrones sono tutt'altro che damigelle in difficoltà.
Persino Sansa alla fine capisce che nessuno la salverà se non se stessa. È lei che convince Theon a scappare e Jon a riprendersi Grande Inverno. Non è rimasto niente della principessa delle prime stagioni. Ora è una donna forte e temprata da tutto quello che le è successo. Se avesse capito prima le regole di Game of Thrones, Sansa sarebbe stata come Margaery Tyrell. Una donna astuta che ha imparato a usare le sue armi ma profondamente pura di cuore. Del resto non ci si poteva aspettare di meno da chi ha avuto come maestra di vita una certa Olenna Tyrell!
Daenerys e Cersei sono riuscite a emergere dall'ombra di uomini che le opprimevano e ora in Game of Thrones tengono il mondo nelle loro mani. Arya, Brienne e Yara hanno deciso di uscire dai loro ruoli tradizionali e diventare delle guerriere formidabili. In particolare Brienne, disprezzata per le sue scelte di vita, nel corso di Game of Thrones mostra che, sotto la sua corazza, c'è un animo gentile.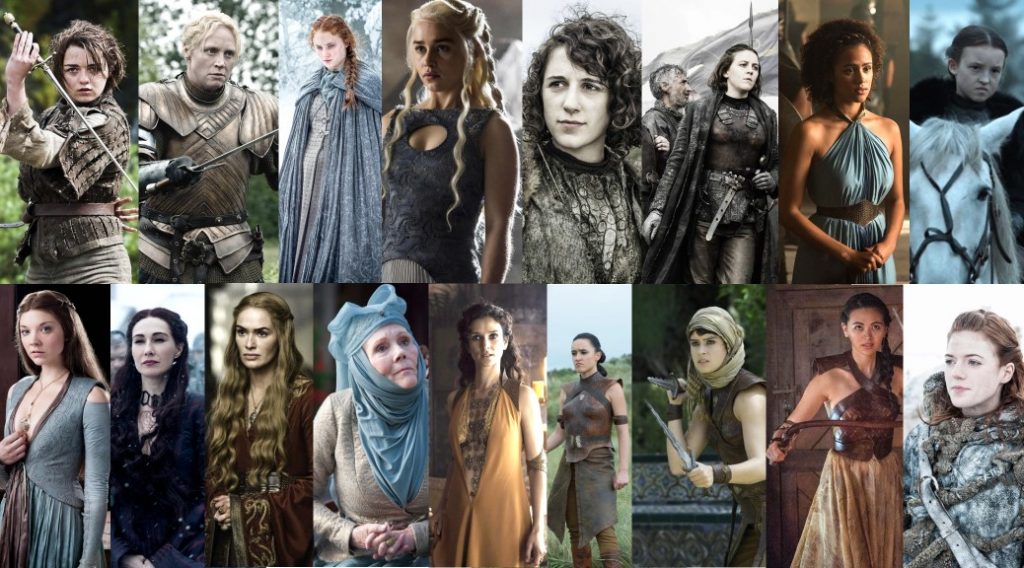 In conclusione queste donne che ho portato come esempi hanno messo in discussione lo stereotipo della Damigella in Pericolo, lo hanno ribaltato fino ad annientarlo completamente. Adesso sulle scene ci sono donne complesse, emancipate, impossibili da etichettare e, soprattutto, imperfette nel bene e nel male. Sono donne che possono essere descritte con una solo parola: reali.