Ah i cattivi… c'è poco da fare, come Game of Thrones insegna, restano sempre i personaggi più interessanti da veder vivere sullo schermo!
Alcuni restano cattivi fino alla fine, come Cersei di Game of Thrones, altri nascono come tali, o meglio degli antieroi, ma possiedono comunque un animo buono che tentano sempre di redimere, come ad esempio Jax Teller o Thomas Shelby (o questo signore qui).
Altri ancora invece li abbiamo conosciuti come gli antagonisti dei nostri eroi preferiti ma sono finiti, per volere di trama, a mutare anima e in alcuni casi diventare persino amici degli avversari che avevano sempre combattuto.
Noi di Hall of Series abbiamo raccolto per voi i 10 casi di cattivi pentiti che hanno cambiato squadra durante la partita
10) Xena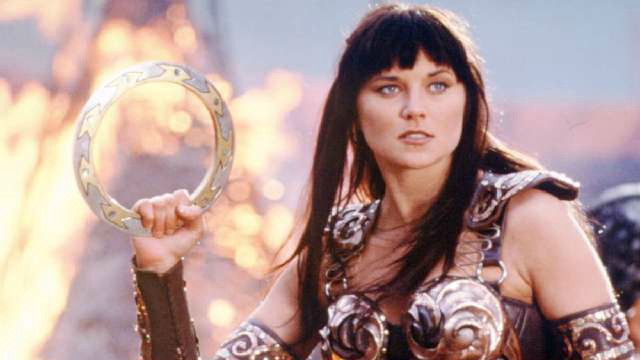 Forse non tutti se lo ricordano ma Xena è nata come l'antagonista di Hercules. L'abbiamo vista tentare di mettere i bastoni tra le ruote al figlio di Zeus e non solo. La principessa guerriera era una vera e propria bruta! Aveva un suo personale manipolo di farabutti con cui uccideva e saccheggiava villaggi senza rimorsi.
Almeno fino all'incontro con il forzuto eroe!
Hercules le fece cambiare rotta. Infatti, nella serie di cui è protagonista, Xena inizia a salvare innocenti e a fare del bene con lo scopo di ripulirsi la coscienza. Tanto da arrivare a sacrificarsi proprio per salvare le anime di tutti gli innocenti che ha ucciso ingiustamente.
9) Brad Bellick – Prison Break
Il secondino di Prison Break è un fulgido caso di cattivo passato consapevolmente al lato "luminoso".
Nelle prime due stagioni tenta di impedire la fuga di Michael e soci in tutti i modi fino a quando, complice una reclusione forzata e "sbagliata" in Messico, finirà con l'empatizzare con il protagonista fino a cambiare opinione su di lui.
Tanto da diventare in seguito alleato della banda e finendo persino per morire per loro.