# #
Ah i cattivi… c'è poco da fare, come Game of Thrones insegna, restano sempre i personaggi più interessanti da veder vivere sullo schermo!
# #
Alcuni restano cattivi fino alla fine, come Cersei di Game of Thrones, altri nascono come tali, o meglio degli antieroi, ma possiedono comunque un animo buono che tentano sempre di redimere, come ad esempio Jax Teller o Thomas Shelby (o questo signore qui).
Altri ancora invece li abbiamo conosciuti come gli antagonisti dei nostri eroi preferiti ma sono finiti, per volere di trama, a mutare anima e in alcuni casi diventare persino amici degli avversari che avevano sempre combattuto.
# #
Noi di Hall of Series abbiamo raccolto per voi i 10 casi di cattivi pentiti che hanno cambiato squadra durante la partita
10) Xena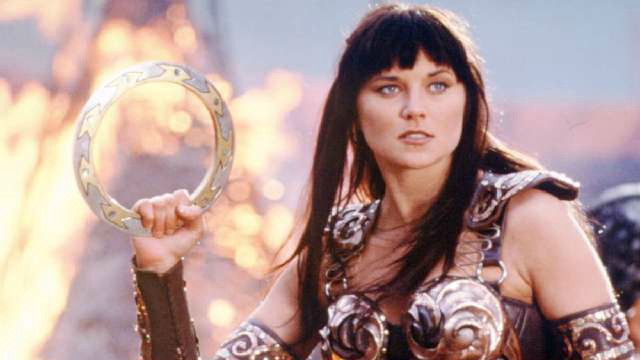 Forse non tutti se lo ricordano ma Xena è nata come l'antagonista di Hercules. L'abbiamo vista tentare di mettere i bastoni tra le ruote al figlio di Zeus e non solo. La principessa guerriera era una vera e propria bruta! Aveva un suo personale manipolo di farabutti con cui uccideva e saccheggiava villaggi senza rimorsi.
Almeno fino all'incontro con il forzuto eroe!
Hercules le fece cambiare rotta. Infatti, nella serie di cui è protagonista, Xena inizia a salvare innocenti e a fare del bene con lo scopo di ripulirsi la coscienza. Tanto da arrivare a sacrificarsi proprio per salvare le anime di tutti gli innocenti che ha ucciso ingiustamente.
9) Brad Bellick – Prison Break
Il secondino di Prison Break è un fulgido caso di cattivo passato consapevolmente al lato "luminoso".
Nelle prime due stagioni tenta di impedire la fuga di Michael e soci in tutti i modi fino a quando, complice una reclusione forzata e "sbagliata" in Messico, finirà con l'empatizzare con il protagonista fino a cambiare opinione su di lui.
Tanto da diventare in seguito alleato della banda e finendo persino per morire per loro.
8) Sylar – Heroes
Il Sylar di Zachary Quinto è stato il villain per buona parte della serie Heroes. Dopo aver ucciso metà dei suoi simili, e tentato comunque di fare lo stesso con la metà rimasta, finirà per intraprendere un percorso di redenzione sul finire dello show.
Complice la scoperta di far parte a sua volta della famiglia Petrelli, che comunque nel dubbio dimezzerà lo stesso, finirà per intraprendere un cammino di redenzione che lo porterà a essere al fianco di Peter e Claire per tutelare i soggetti avanzati.
7) Lionel Luthor – Smallville
Lo spietato padre di Lex Luthor, capace di crescere il figlio così male tanto da farlo diventare uno degli antagonisti per eccellenza dell'immaginario collettivo, dopo aver creato notevoli problemi, manipolato e mentito spudoratamente, sacrificato innocenti in favore delle sue folli ricerche, decide di avvicinarsi a Clark Kent e supportarlo nella sua missione liceale segreta.
Forse per amore della madre o forse perché affascinato da ciò che il giovane eroe rappresenta, Luthor Senior lascerà (per l'ennesima volta) il figlio da solo e si schiererà nell'esercito dei buoni. Cosa che lo porterà alla morte.
6) Damon Salvatore – The Vampire Diaries
Damon Salvatore è stato l'antagonista (ma con la tendenza a innamorarsi un po' troppo facilmente per essere un villain che si rispetti!) fin dalla prima stagione dello show. Anche quando nel corso delle stagioni ha passato il testimone ad altri che hanno preteso di tormentare gli abitanti di Mystc Falls al posto suo, ha comunque continuato in sordina a uccidere e mentire quando lo riteneva necessario.
Illustri sono le vittime da lui mietute, alcune anche parecchio care a quelle che, teoricamente, dovrebbero essere le persone che ama.
Damon è l'esempio perfetto del lupo che perde il pelo ma non il vizio!
Ciononostante, non si può dire che Damon non sia diventato buono alla fine. Tutta colpa di Elena ovviamente. Noi lo preferivamo prima sia chiaro.
5) Klaus Mikaelson – The Originals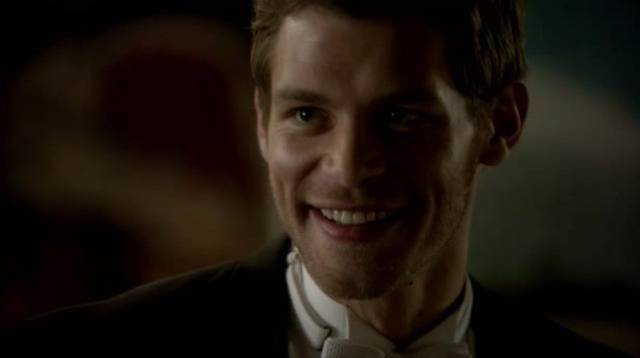 Continuiamo con il filone vampiresco e aggiungiamo all'elenco il buon vecchio Klaus.
Lui sì che sapeva cosa volesse dire animare una serie con uccisioni e colpi di scena! Poi però è diventato padre e cosa non si fa per impedire che i figli ripercorrano le stesse orme malefiche dei padri?
Per amore di Hope, e per impedire che viva nella solitudine e nel rifiuto a causa degli errori da lui commessi, Klaus diventa buono. O perlomeno diventa la versione più buona che ci si possa aspettare da lui.
Ok, continuerà a uccidere, ma lo farà solo in nome della famiglia. Diciamo…
4) Regina Mills – Once Upon a Time
Siamo arrivati alla cattiva delle fiabe.
Quella di cui leggevamo da piccoli, la cattiva per eccellenza. Nemica giurata di Biancaneve, una che non si faceva problemi a far strappare il cuore della figliastra solo per vanità e potere duraturo.
Ma qui siamo a Storybrooke e la malvagia creatura in questione è madre adottiva di Henry, dolce ragazzino che le impedirà di scivolare totalmente lungo la strada della follia e che fungerà sempre da ancora verso l'amore per lei.
Insomma, abbiamo capito che, proprio come nel caso di Klaus, quando i cattivi fanno figli non restano mai davvero cattivi nel corso delle stagioni. Anche se qualche scivolone, per obbligo o per piacere, continueranno sempre a farlo!
3) Negan – The Walking Dead
Eh già, chi lo avrebbe detto. Dopo averci regalato uno dei momenti più spietati ed efferati visti sullo schermo, Negan è cambiato.
O almeno così sembrerebbe!
Già, perché è una cosa che sta accadendo, quindi forse non è il caso di cantare vittoria troppo presto.
Complice il rapporto con la piccola Judith, o anche solo per via del suo spirito di adattamento o dei sentimenti che a differenza di altri villain di The Walking Dead ha dimostrato di avere, stiamo vedendo un Negan ben differente da quello che faceva oscillare divertito la sua implacabile Lucille di fronte a Rick e i suoi amici in ginocchio.
2) Spike – Buffy l'ammazzavampiri
Il sarcastico e spietato Spike si è preso un posto d'onore in questa classifica.
Nato come antagonista della Cacciatrice, dopo averne anche uccise un paio, è crudele, folle e fuori controllo, ancora di più quando perde la sua Drusilla. Diventa però uno dei personaggi più amati nell'universo di Buffy l'ammazzavampiri grazie alla bravura del suo interprete ma soprattutto grazie alla crescita del suo personaggio.
Crescita legata ovviamente al suo indimenticabile rapporto di amore/odio con la Cacciatrice, rapporto così profondo che finirà per portarlo a immolarsi per salvare lei, i suoi amici, e tutta Sunnydale.
Teniamo per ultimo Game of Thrones e colui che meglio rappresenta la categoria dei cattivi convertiti!
1) Jaime Lannister – Game of Thrones
Chi più di lui merita il primo posto di questa classifica?
Lo stesso uomo arrogante e impassibile che per amore della sua donna e per il nome della sua casata non si pone nessuno scrupolo a defenestrare e uccidere (per quanto ne sapeva lui!) un bambino piccolo.
Detto questo, lo splendido percorso di Jaime è noto ai più, e ha fatto sì che a un certo punto ci dimenticassimo perché, oltre al suo terribile taglio di capelli, lo odiavamo così tanto all'inizio!
Grazie anche alla presenza di personaggi come Tyrion, Brienne e Lady Catelyn, abbiamo scoperto quanto potesse essere profondo il suo senso dell'onore e dell'amicizia, tanto da portarlo a schierarsi contro la donna che ama e la sua stessa casata, in onore di ciò che è giusto ma rimanendo comunque fedele a se stesso, e morendo accanto alla sua amata.