A chi, per curiosare, non è mai capitato di andare a cercare l'altezza di una stella del cinema o delle serie tv e di rimanere impressionato una volta letto il risultato? Sicuramente vi sarà successo con alcune delle star principali di Game of Thrones, note per essere alte meno di 1,60 m, ma siete certi di averle trovate tutte? Oggi vogliamo parlarvi di 9 attrici in particolare, perché racchiuderle tutte in un articolo sarebbe impossibile.
Non farete fatica a riconoscere alcuni dei nomi presenti, ma per altri potreste addirittura rimanerne sorpresi. Guardiamo insieme alcune delle attrici più basse di sempre, tra nomi più famosi e altri meno conosciuti.
Ecco a voi 10 attrici presenti in serie come Game of Thrones che sono alte meno di 1,60 m.
1) Cristin Milioti
L'avete riconosciuta? Ebbene sì, Cristin Milioti, la mamma di How I Met Your Mother, la donna più dolce e simile a sé che Ted abbia mai conosciuto, è alta appena 1,58 m. La nostra Tracy McConnell ha molti talenti oltre alla recitazione, e tra questi c'è quello legato al canto e al mondo della musica, che le hanno permesso di partecipare al famoso musical Once a Broadway nel 2012, con il quale ha guadagnato una candidatura al Tony Award per la Miglior attrice protagonista in un musical. Insomma, una carriera che da quell'anno in poi non ha fatto che crescere, fino a farle avere il ruolo da protagonista insieme ad Andy Samberg nel recentissimo Palm Springs – Vivi come se non ci fosse un domani.
2) Maisie Williams
Come la sua collega Emilia Clarke, Maisie Williams non supera il metro e 60 cm. Infatti l'attrice di Game of Thrones è alta 1,55 m, contro l'1,57 della collega, interprete di Daenerys Targaryen. A differenza di attrici come la sua grande amica Sophie Turner o l'incredibile Lena Headey, Maisie è più bassina ma la bellezza che la contraddistingue, e che l'ha resa anche testimonial di Dior e modella per molti fotografi, sta anche nella sua statura. Noi fan non possiamo fare altro che amarla per quello che è, per il suo carattere sempre così solare e per il forte e determinato personaggio che ci ha regalato.
È merito di attrici come lei se Game of Thrones ci ha appassionato così tanto.
3) Rachel Bilson
La ricorderete tutti come la sveglia ed esigente Summer di The O.C. o come Zoe Hart nella serie di The CW, Hart of Dixie.
Rachel Bilson in tutto il suo 1,57 m di altezza ha fatto parte dell'infanzia della maggior parte di noi e le saremo sempre grati per averci regalato una fantastica Summer Roberts. Forse non in molti lo sanno ma dal 2003 al 2006 l'attrice ebbe davvero una relazione con il collega Adam Brody, interprete di Seth Cohen nel famoso teen drama. È anche merito di questa serie tv se la sua carriera è andata crescendo e se tuttora il suo viso è noto a milioni di spettatori.
4) Jennifer Love Hewitt
Anche Jennifer Love Hewitt è alta 1,57 m ma questo, a partire dalle scene di Ghost Whisperer in cui compare al fianco dell'attore David Conrad (1,85 m), si poteva facilmente intuire. Una piccola statura per una grande donna, sempre attiva nel mondo del cinema e non solo come attrice di film e serie tv, ma anche come doppiatrice, produttrice e sceneggiatrice. La sua casa di produzione, grazie a cui ha realizzato anche la serie di cui è stata protagonista, si chiama LoveSpell, quasi a indicare la passione che l'attrice ha per queste due componenti tanto nel mondo del cinema quanto nella vita reale.
5) Reese Witherspoon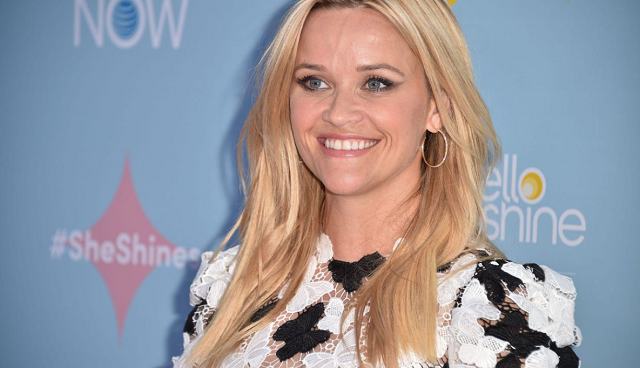 Anche la star di Big Little Lies e della più recente miniserie Little Fires Everywhere doveva essere inserita in questo articolo. Reese Whiterspoon, attrice conosciutissima anche nel mondo del cinema oltre che in quello seriale, è alta 1,56 m. Come la nostra Madeline di Big Little Lies, anche Zoë Kravitz che nella serie veste i panni della dolce e tormentata Bonnie Carlson è poco più bassa di 1,60 m (per la precisione è 1,57 m), mentre le altre colleghe, tra cui la splendida Nicole Kidman (che ha appena sganciato una bomba sulla terza stagione), la giovane Shailene Woodley e la fantastica Laura Dern, sono tutte più alte.
6) Alyssa Milano
Una carriera nel cinema iniziata ad appena 6 anni e mai messa da parte, nonostante le battaglie politiche che continua a portare avanti e nonostante il brutto periodo passato negli ultimi mesi per aver contratto il Coronavirus (come altri attori di cui vi parliamo qui). La protagonista di Streghe, come la sua collega Holly Marie Combs, è alta 1,57 m, mentre le sue sorelle magiche Shannen Doherty e Rose McGowan sono di poco più alte. Una donna determinata, intelligente e bellissima, in grado di non tirarsi mai indietro e di lottare sempre per ciò in cui crede.
7) Emma Roberts
Nipote di una delle attrici più famose del mondo e di una delle donne più belle di sempre, Emma Roberts ha seguito fin da piccola la sua passione per il cinema, complice il lavoro di suo padre Eric Roberts e di sua zia Julia Roberts, che l'hanno portata a frequentare set cinematografici fin da bambina. Conosciuta soprattutto per i suoi ruoli in American Horror Story, dove ha conosciuto Evan Peters con cui ha avuto una relazione per 7 anni, e in Scream Queens, Emma è alta 1,57 m. Vista di fianco alla zia (1,75 m) sembra davvero piccola, ma dentro di lei si nasconde una grande forza e un incredibile talento.
8) Ariel Winter
Avete sicuramente riconosciuto una delle attrici protagoniste di Modern Family, sitcom familiare realizzata come un falso documentario che si è conclusa da poco con la sua undicesima stagione. Come la sua collega Sarah Hayland (1,57 m) interprete di Haley Dunphy, Ariel Winter (Alex Dunphy) è nota per la sua altezza di 1,55 m. Nonostante una vita non semplice e un rapporto difficile con la propria famiglia, Ariel non ha mai perso di vista i propri obiettivi e si è mantenuta salda nel portare avanti la propria carriera nel mondo dello spettacolo.
Anche l'attrice di Modern Family ha la stessa statura dell'attrice di Game of Thrones.
9) Lucy Hale
L'ultima attrice di cui vi parliamo oggi è un volto noto per gli appassionati di serie tv: Lucy Hale. Senz'altro la ricorderete in Pretty Little Liars nei panni di Aria Montgomery. A differenza delle altre attrici protagoniste, Lucy è alta solo 1,57 m, contro il 1,61 m di Ashley Benson (Hanna Marin), il 1,71 m di Shay Mitchell (Emily Fields), il 1,70 m di Troian Bellisario (Spencer Hastings) e il 1,68 m di Sasha Pieterse (Alison DiLaurentis). L'unico altro membro del cast a essere al di sotto di 1,60 cm è Janel Parrish, interprete di Mona Vanderwaal.