Tutti gli attori sanno che un singolo ruolo può fare la differenza e segnare una svolta nella loro carriera. Il problema è che spesso gli artisti devono basare le loro decisioni solo su un monologo o su poche pagine di un copione, senza avere dettagli sulla trama e sul personaggio che devono interpretare. Ci sono casi in cui le star rifiutano delle parti perché non le ritengono alla loro altezza, oppure perché ricevono un'offerta economica più soddisfacente da parte di altri produttori. Ma questi giudizi affrettati possono costare caro e Game of Thrones è l'esempio perfetto di questo concetto.
La serie della HBO, infatti, è stata snobbata da molti attori, tra cui Gillian Anderson (X-Files) e Dominic West (The Wire), che non ne hanno percepito il potenziale. Alcuni di loro se ne sono pentiti e sono diventati grandi fan dello show. Ma Game of Thrones non è l'unico caso in cui il fiuto delle star ha fallito. Originariamente, anche Grey's Anatomy, Buffy l'ammazzavampiri e Orange Is the New Black erano state ideate con un cast diverso da quello che conosciamo, ma la produzione ha ricevuto vari rifiuti.
Tra tutte le star che hanno detto di no a produzioni di successo, questi sono i 5 attori di serie tv che, probabilmente, hanno perso una grande occasione rifiutando il ruolo della vita.
1) Thomas Jane – Mad Men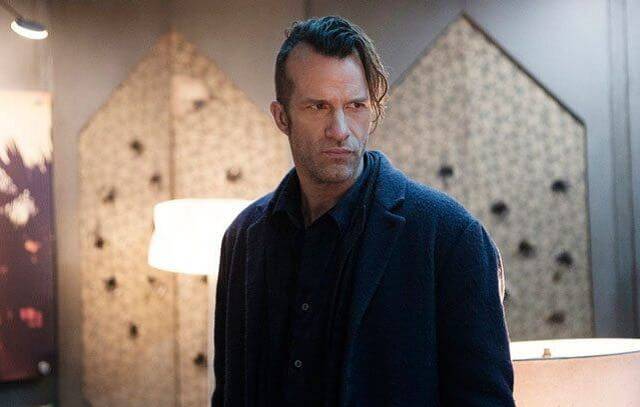 Thomas Jane ha dedicato gran parte della sua vita al cinema, recitando in parecchi film, come Buffy – L'Ammazza Vampiri (1992) e The Predator (2018). L'attore statunitense si è concentrato tanto sul grande schermo, al punto da rifiutare il ruolo da protagonista in Mad Men, perché non voleva far parte di una serie tv.
Evidentemente poi Thomas Jane si è reso conto di aver rinunciato a una grande occasione, dato che due anni dopo ha accettato di recitare in Hung – Ragazzo squillo. Da quel momento la star ha continuato a lavorare nel mondo delle serie tv entrando a far parte anche del cast di The Expanse.
2) Rob Lowe – Grey's Anatomy
Quel 'no' mi è costato 70 milioni di dollari. Ma sono solo soldi.
Il pubblico di Grey's Anatomy adora Patrick Dempsey e non riuscirebbe mai a immaginare un volto diverso per il personaggio di Derek Shepherd. Eppure, i produttori del celebre medical drama avevano offerto l'iconico ruolo del Dottor Stranamore a Rob Lowe.
L'attore ha iniziato a recitare già da bambino e le offerte lavorative non gli sono mai mancate, ma Grey's Anatomy avrebbe segnato una svolta decisiva per la sua carriera. Nonostante questo, Rob Lowe ha dichiarato di non essersi pentito della sua decisione. Il personaggio di Derek Shepherd non si adatta alla personalità della star di Parks and Recreation e, anche se ha perso 70 milioni di dollari, l'attore preferisce dare poca importanza al denaro.
3) Gillian Anderson – Game of Thrones e Downton Abbey
Recentemente abbiamo visto Gillian Anderson nei panni della madre di Otis in Sex Education. Ma l'attrice era già famosa per i suoi ruoli in X-Files, Hannibal e Crisis. Il talento dell'artista non è passato inosservato e i produttori di Game of Thrones e di Downton Abbey le avevano offerto di entrare a far parte dei loro cast.
Nel caso della serie della ITV, il ruolo offerto a Gillian Anderson era quello di Cora Crawley (affidato poi a Elizabeth McGovern). Riguardo al fantasy della HBO, l'attrice non ha voluto rivelare quale parte le era stata offerta. In base alla fisionomia e all'età dell'artista, il pubblico ha subito ipotizzato che si potesse trattare di Cersei Lannister o di Melisandre.
Quando è stato chiesto a Gillian Anderson quali fossero i motivi del suo rifiuto, l'attrice ha risposto che si sarebbe allontanata dai suoi figli solo per una pellicola di Martin Scorsese. A quanto pare, la star di X-Files non ha reputato Game of Thrones e Downton Abbey conformi ai suoi standard.
4) Katie Holmes – Orange Is the New Black e Buffy l'ammazzavampiri
Così come Gillian Anderson, che ha rifiutato i ruoli in Game of Thrones e in Downton Abbey, anche Katie Holmes ha perso due occasioni importanti.
Il volto di Joey Potter ha avuto una lunga carriera cinematografica, soprattutto dopo aver raggiunto la popolarità grazie al teen drama della Warner Bros. Ma la fama di Katie Holmes è ancora inevitabilmente legata a Dawson's Creek, anche perché l'attrice ha rifiutato due ruoli da protagonista in celebri serie tv. Il primo 'no' della star è stato per Buffy l'ammazzavampiri, che ha contribuito notevolmente alla fama di Sarah Michelle Gellar. La seconda offerta declinata da Katie Holmes è stata quella per il ruolo da protagonista in Orange Is the New Black (ottenuto da Taylor Shilling).
L'ex moglie di Tom Cruise ha preferito finire gli studi e concentrarsi su altri progetti, come ad esempio Ray Donovan.
5) Charlie Hunnam – Cinquanta sfumature di grigio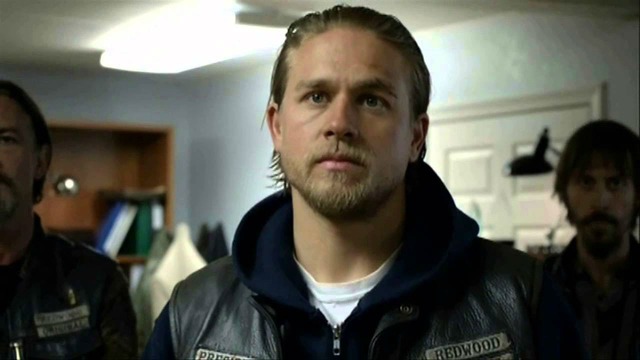 A differenza delle altre star di questa lista, che non si sono pentite di aver rifiutato i ruoli della vita, Charlie Hunnam ha sofferto molto in seguito alla sua decisione.
Il protagonista di Sons of Anarchy era stato scelto per interpretare Christian Grey in Cinquanta sfumature di grigio. Sfortunatamente, gli impegni dell'attore erano troppi in quel periodo e per lui era più importante mantenere la parola data a Guillermo del Toro per Crimson Peak e terminare le riprese della serie che l'ha reso famoso.
Dopo quel rifiuto, Charlie Hunnam non è ancora riuscito a guardare il film basato sui romanzi di E. L. James, perché il pensiero lo fa stare troppo male.