Storie di amori perduti e ritrovati, di promesse rinnovate dopo anni, di amicizie profondissime che si scoprono essere molto di più. Questa classifica è un crescendo di emozioni e intrecci commoventi fino al primo della lista. C'è anche Game of Thrones con una delle relazioni più belle, di cui abbiamo scoperto tante curiosità e gesti profondamente romantici. Ma Game of Thrones non è al primo posto. C'è una favola romantica che inizia vent'anni fa ma che trova il suo lieto fine solo recentemente. Un amore da film!
10) Anna Paquin e Stephen Moyer – True Blood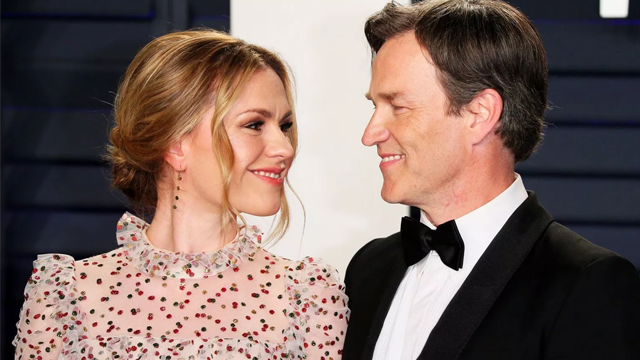 Sposati da otto anni e con due bei gemellini, Anna e Stephen sono, a detta di molti, una delle coppie più affiatate della televisione. L'incontro avviene sul set di True Blood. Inizia subito una complicità profondissima: "Siamo i migliori amici l'uno dell'altra", afferma la Paquin. Che sia questo il segreto? Di certo lo è la capacità di ridere insieme e di non lasciarsi prendere dalla gelosia, come dimostra un episodio di sesso sul set che vi abbiamo raccontato in questo articolo.