10. Sansa Stark (Game of Trones)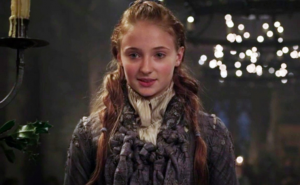 Sansa Lagna Stark vive a Westeros e nel 2011, quando l'abbiamo conosciuta, era la ragazzina più lagnosa, viziata, altezzosa e ochettacivettuola dei Sette Regni! Certo, oggi le cose sono un po' cambiate e Sansa è diventata la nostra QUEEN IN THE NORTH, ma solo perché sostanzialmente le sono cresciute le palle!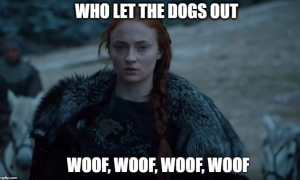 Ma torniamo a quando era una piccola bambina che cuciva vestitini e sognava un matrimonio con il Re. Al tempo era un incubo! Quella quiete che regnava a Grande Inverno quando erano tutti vivi tirava fuori in realtà il peggio dai personaggi, figuriamoci da Sansa! La situazione peggiora non appena si trasferisce ad Approdo del Re per sposare Joffrey, cioè lì se la tirava che Belen levati! Le cose iniziano a cambiare quando il padre muore e si rende conto a quale terribile futuro stesse andando incontro. Un'altra evoluzione si è avuta quando muore Joffrey e Sansa inizia a credere che un lieto fine lo avrebbe potuto raggiungere e invece scappa con Ditocorto che la porta da…. Misteeeeeeeer Ramseyyyyy Boltoooooon, se la riesce a cavare di nuovo con molte meno lagne, grazie al cielo, E POI DI NUOVO SI RIPRENDE DITOCORTO!?!?!?