Il titolo di questo articolo è estremamente pericoloso. Sì, perché rispondere alla domanda "Chi merita di vincere l'Emmy Awards 2020 per la miglior serie drama?" è difficilissimo: qualsiasi sarà la risposta si andrà comunque contro il parere dei fan delle altre serie in lizza. In più, le serie che quest'anno concorrono sono tutte dei prodotti immensi. I concorrenti per l'Emmy alla miglior serie tv drammatica sono infatti Better Call Saul, The Mandalorian, The Handmaid's Tale, Succession, Ozark, Stranger Things e The Crown. Una scelta davvero non facile, ma noi di Hall of Series vogliamo correre il rischio: ecco chi, secondo noi, dovrebbe vincere l'Emmy di quest'anno.
Perché sì e perché no
Ognuna di queste serie meriterebbe la vincita dell'Emmy Awards 2020. Ciascuno di questi prodotti ha caratteristiche uniche, trame particolarissime e interpretazioni davvero notevoli. Basta pensare alla storia di The Handmaid's Tale o all'interpretazione di Bob Odenkirk in Better Call Saul o ancora alla regia curata nei minimi particolari di The Crown. Quindi sì, tutte avrebbero almeno un motivo per vincere l'Emmy, ma quali sono i motivi per cui non lo dovrebbero vincere?
Partiamo con ordine: The Mandalorian. Per capire perché questa serie non dovrebbe vincere l'Emmy dobbiamo dimenticare per un secondo tutta la sua discendenza con Star Wars e il magnifico Giancarlo Esposito, compresa la tenerezza di Baby Yoda.
Ecco, se lasciamo in secondo piano tutti questi elementi non rimane molto rispetto alla sostanza che hanno le altre serie in lizza. Sicuramente gli effetti speciali di The Mandalorian lasciano col fiato sospeso e c'è stato moltissimo hype prima della sua uscita proprio per i suoi legami con Star Wars. Ma una volta terminata, è difficile dire che cosa abbia lasciato. Quindi no, The Mandalorian non dovrebbe vincere… ma lasciamole il suo tempo, perché sicuramente riserverà molte sorprese.
Tocca a Succession.
La sua candidatura agli Emmy Awards 2020 stupisce dalle nostre parti perché è tuttora in Italia una serie poco conosciuta (qui ne avevamo parlato) ma che a tutti gli effetti è degna di concorrere per questo titolo. Succession è un lungo e complesso intreccio di potere che coinvolge la famiglia Roy, il cui capostipite è un uomo oramai anziano ma che conserva la dose di cinismo e freddezza necessaria per chi ha un impero nel mondo dei media. Quando la sua vecchiaia inizia a impedirgli di lavorare come in passato, i suoi figli, diversissimi tra loro, iniziano la corsa per la poltrona del padre. Il tutto condito con un cinismo, una freddezza e una cattiveria inaudita. È proprio questo forse il punto debole di questa serie: la freddezza che si respira. Succession è una lotta continua ed estenuante per raggiungere il potere e quando la si guarda diventa difficile empatizzare coi personaggi. Quindi anche per Succession è no.
Per quanta riguarda The Crown invece, è difficile trovare delle pecche in questa serie. O meglio, è quasi impossibile.
La regia e la fotografia sono pressoché perfette, senza contare l'incredibile interpretazione di attori come Claire Foy e Helena Bonham Carter. Inoltre, scrivere e dirigere questa serie dev'essere stata un'impresa mastodontica: tutto quello che viene inscenato deve rispecchiare i fatti storici ma allo stesso tempo non criticare apertamente personalità politiche o membri della famiglia reale. Eppure, nonostante gli evidenti pregi che bisogna riconoscere a The Crown, non è stata in grado di arrivare al grande pubblico. Effettivamente seguire svariate stagioni dei racconti della vita della famiglia reale non desta interesse in tutti. È questo l'unico motivo per il quale anche The Crown non dovrebbe vincere l'Emmy Awards 2020.
Rimangono quindi 4 candidati: Stranger Things, Ozark, The Handmaid's Tale e Better Call Saul. E la scelta diventa sempre più spinosa.
Per Stranger Things è difficile dire no perché è una serie che ci ha rubato il cuore. Le avventure dei 5 ragazzini protagonisti ci hanno incollati allo schermo grazie a una dettagliata caratterizzazione dei personaggi, una trama coinvolgente e un'ambientazione quasi surrealista.
Stranger Things meriterebbe di vincere questo Emmy solamente per quanto ci ha fatti affezionare.
Eppure no, non è Stranger Things la serie che a nostro parere merita la candidatura agli Emmy e il motivo è semplice: lo show non ha portato nulla di davvero innovativo o originale nel mondo delle serie tv. Qui avevamo parlato di come presenti moltissimi elementi ispirati a Twin Peaks e addirittura parti di trama e personaggi uguali a X-Files. Esiste persino una lista di ben 251 film e serie alle quale i creatori di Stranger Things si sono ispirati. Quindi anche per Stranger Things è no.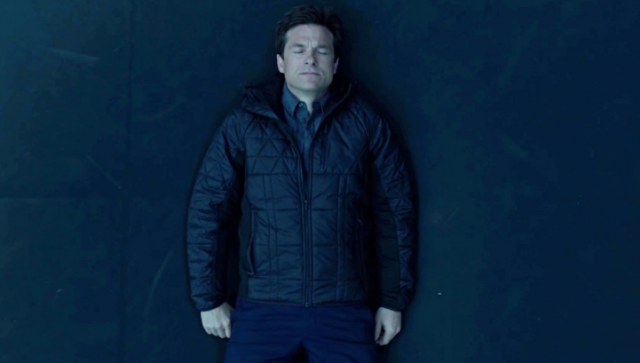 È difficile anche escludere Ozark dai potenziali vincitori. Analizzandola da un punto di vista tecnico non c'è nulla da ridire. Il tipo di coinvolgimento che provoca e il senso di sospensione la rendono davvero unica. Ma quel senso di sospensione a volte porta a elementi di trama davvero plateali, rendendo alcune dinamiche un po' forzate. È solamente questo il difetto di questa serie, ma che comunque non le fa meritare l'Emmy 2020.
Rimangono sul piatto della bilancia due mostri sacri: Better Call Saul e The Handmaid's Tale.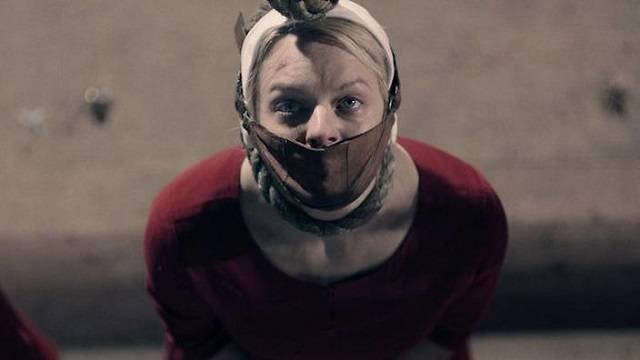 The Handmaid's Tale parte da un'idea incredibile e immagina un futuro quasi horror ma non così lontano da alcune cose che accadono al giorno d'oggi. Meriterebbe di vincere solo per questo, per l'idea di trama così potente e così creativa e per tutto lo sviluppo della serie relativamente ai personaggi e ai temi trattati. I messaggi e le critiche che questa serie fa non hanno precedenti, sono originali e terribili e probabilmente hanno condizionato il mondo delle serie tv per sempre. The Handmaid's Tale richiede fegato a chi la guarda, fegato che bisogna avere in tutte le puntate. Fegato che non sempre si ha quando si guarda una serie tv per puro svago.
Che dire di Better Call Saul? Forse l'avrete capito, per noi di Hall of Series è proprio questa la serie che merita l'Emmy Awards 2020.
Better Call Saul è una serie dalle mille sfaccettature. Innanzitutto racconta una storia quasi normale, di persone che vivono un'esistenza ordinaria ma che viene sconvolta da imprevisti del destino. È la storia di una corsa disperata verso il denaro, il successo, la soddisfazione economica e il compiacimento degli altri. Ciò è esattamente quello che fa Jimmy: cercando di compiacere Chuck, Kim e se stesso si imbarca in qualcosa di più grande di lui. Questa serie parla anche di bivi e scelte: chi di noi non si è mai ritrovato a fare una scelta che poi avrebbe cambiato tutto il corso dell'esistenza? È su questo che la serie si basa: sulle scelte e sulle loro conseguenze. Sullo scegliere la retta via o quella più comoda.
Better Call Saul è una serie con tanti livelli di significato e che si presta a mille interpretazioni. Ed è questo il suo più grande pregio: è in grado di essere goduta anche da chi non scava così a fondo nella trama, nei significati reconditi o nei personaggi. E non tutte le serie ci sono riuscite. Better Call Saul lascia più domande che risposte, è una serie polemica ed estremamente umana. Per non parlare dell'interpretazione magistrale di Bob Odenkirk. Infine c'è un ultimo elogio da fare: questa serie discende da Breaking Bad e come sappiamo, quando si realizza il prequel o lo spin-off di un prodotto molto amato, il rischio fallimento è dietro l'angolo. Eppure Better Call Saul è riuscita ad andare oltre ogni nostra aspettativa e addirittura a superarla. Merita di vincere, nonostante la concorrenza spietata. In attesa di vedere cosa ci regalerà il gran finale di questo autentico – mai come stavolta l'abusato appellativo è azzeccato – capolavoro.