Si consiglia durante la lettura l'ascolto di "Boys Don't Cry" dei The Cure.
Questo articolo nasce da un piccolo blocco. Il sottoscritto, alla prese con la preparazione di un pezzo particolarmente complesso, ha aperto Spotify e ha avviato l'ascolto di un bellissimo pezzo dei The Cure, intitolato "Boys Don't Cry". Stupendo, ma si è bloccata pure la riproduzione per colpa del wi-fi ballerino. A quel punto, tra un blocco e l'altro e la visione di uomini piangenti, è arrivato uno spunto: "sindrome da foglio bianco" a parte, qual è il blocco più fastidioso per un blogger che si occupa di serie tv? Il buffering. Senza dubbi. E non è imprescindibile essere degli scrittori.
Qualora qualcuno non lo sapesse, si intende per "buffering" il blocco nella riproduzione in streaming di un video. Capita a tutti e capita continuamente. Non possiamo farci nulla, a meno che si utilizzi Netflix. In quel caso, i problemi sono nulli, o quasi, ma per chi si affida a siti improbabili come brumbrumseries.com, il discorso cambia e il buffering è un tormento all'ordine del giorno.
Visto che il problema riguarda un po' tutti, lo spunto è arrivato spontaneo: perché non parlare delle reazioni al fastidiosissimo blocco? Dieci reazioni, gradualmente sempre più deliranti e assurde. Perché il buffering è di per sé un assurdo supplizio, ma l'addicted sa sempre andare oltre ed essere ancora più delirante.
Dieci reazioni, senza lacrime e uomini col cuore spezzato. Oppure sì?
LE DIECI REAZIONI AL BLOCCO DELLO STREAMING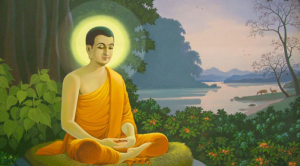 #1. CALMA E SANGUE FREDDO – L'homo addictus, dopo una giornata di lavoro, vuole godersi in pace una puntata di Game of Thrones. Dopo dieci minuti filati via tranquillamente, lo streaming si blocca inesorabilmente. Il caricamento si ferma al 67% per tre lunghissimi minuti. Vista la serie in questione, si parla di sangue, ma di sangue freddo. Calma. Calma e sangue freddo. In un momento così delicato, è imprescindibile conservare un po' di pazienza. Lo streaming ripartirà. Forse.
#2. ANCHE LA PAZIENZA È AL 67% – No, non è ripartito. O meglio, sì, ma per due minuti, poi si è bloccato per altri cinque. L'homo addictus si traveste da novello Buddha, respira profondamente e invoca il riallineamento dei pianeti del sistema solare. Sarebbe potuto andare peggio: sarebbe potuto piovere in casa, per esempio. E non può piovere per sempre, d'altronde. Ma lo streaming non riparte. Pazienza al 67%, e non ci sono troni di spade in ballo.