Il successo clamoroso di Dark degli ultimi anni ha rimesso sotto i riflettori alcune serie la cui trama ingarbugliata aveva scoraggiato più di un telespettatore.
Serie che nonostante il successo venivano considerate di nicchia ora sono state riscoperte da quei fan che hanno colto il sottile (e a volte un po' masochistico) piacere di sentirsi intrappolati in un mistero intraducibile che, però, va assolutamente risolto.
Ovviamente l'universo seriale è popolato da moltissime serie con questa attitudine caotica, oltre Dark.
Basti pensare alla celebre Lost di J.J. Abrams, che ha fatto degli enigmi narrativi il suo cavallo di battaglia. Stesso discorso per serie come X- Files o The Leftovers, diverse per genere ma che richiedono entrambe non solo un grande sforzo di memoria ma anche una certa pazienza.
Perché a volte alcune di queste trame ti trascinano davvero verso la frustrazione, con il rischio di mettere in pausa la serie.
1) The OA
Ecco, The OA è un chiaro esempio di serie che va seguita con grande pazienza e una quantità considerevole di caffè in corpo. Metafore, simbolismi, sbalzi temporali, altre dimensioni, conversazioni dal sapore onirico sono gli ingredienti che caratterizzano questo show.
Intricata, sofisticata e davvero lenta. Troppo lenta. La storia ruota attorno a Prairie Johnson, ragazza non vedente che sparisce nel nulla per ricomparire sette anni dopo con la vista e una storia misteriosa che non vuole condividere con autorità e famiglia.
Con 5 sconosciuti del liceo però sì.
È a loro che racconta che cosa le è successo e come potrebbero salvare altre persone in difficoltà aprendo un portale verso un'altra dimensione.
The OA, è così che Prairie si definisce dopo aver fatto ritorno a casa, un personaggio enigmatico e davvero difficile da interpretare. Tanto difficile che persino i produttori dello show non hanno capito niente quando Brit Marling e Zal Batmanglij hanno presentato il copione della loro creatura.
2) Westworld
Per dare un senso alla trama snervante di Westworld bisogna andare all'origine. E per origine s'intende Jonathan Nolan.
E per Nolan si intende la famiglia da cui proviene anche Christopher, quello di Inception e Interstellar. Questi due ce l'hanno nel DNA la tendenza a creare fitte trame arrovellate su se stesse da dover dipanare solo con cavilli geniali e una smisurata attenzione ai dettagli.
La creatura di Jonathan così come i film del fratello non fa differenza. Westworld costruisce le sue stagioni su più livelli, partendo dall'idea del parco a tema dove i ricchi e disinibiti visitatori possono usufruire della presenza di androidi per dare libero sfogo ai loro più bassi e inaccettabili istinti. Sesso, violenza, omicidi e stupri, a Westworld tutto è concesso se paghi perché in fondo si tratta di robot, non stai davvero infrangendo la legge.
Questo fino a quando le carte in tavola non cambiano e gli androidi scoprono di essere molto di più di corpi pilotati e contenitori di memoria reversibili.
Ed è qui che inizia il vero casino. Anche qui sbalzi temporali is the new black. Personaggi con più versioni che spaziano dal robotico all'umano e con coscienze differenti, alla fine realizzi che non sai mai chi hai davvero di fronte.
Si guarda questa serie imponente con il costante sospetto di avere il compito di dover decifrare il complesso e imperfetto animo umano mentre questo affronta il peggio di sé. Pure con una laurea dedicata al tema si fa fatica.
3) Mr. Robot
La difficoltà nel destreggiarsi, capire e ricordarsi la trama episodio dopo episodio di Mr. Robot ha un colpevole. Chi è?
Semplice. Elliott Alderson.
È colpa sua se fatichiamo a capire cosa stiamo guardando durante gli episodi di questo capolavoro moderno, a causa della sua paranoica e distorta visione della realtà che ci contagia, risveglia ma anche disturba.
Mettiamoci anche l'universo informatico, non esattamente alla portata comprensiva di tutti, in cui il nostro hacker mette a frutto i suoi colpi al sistema e i suoi tentativi di ristabilire l'equilibrio della giustizia.
Aggiungiamoci anche la droga e i suoi distopici effetti e associamola alla profondità depressiva di Elliot.
Basta? No. Perché la serie proprio come la società manipolatoria descritta da Elliot si diverte a distorcere ciò che vediamo con l'intento di farci dubitare di cosa è vero e di cosa no. Persino della lucidità del nostro antieroe sovversivo.
Un capolavoro. Di ansia anche.
4) Dark
Il nemico principale di qualsiasi telespettatore che vuole approcciarsi a Dark è il tempo.
Si dà il caso che sia anche il vero motore di questa incredibile serie. Jonas, il protagonista che ci accompagna nelle profondità misteriose di Winden, è colui che cerca di sfidarlo e comprenderlo.
Finendo proprio come alcuni di noi per restare intrappolato in una tela temporale dove è destinato (sempre come noi) a incrociare le stesse facce e gli stessi errori.
Quando diciamo che il tempo è il nemico dello spettatore di questo viaggio incredibile intendiamo non solo quello che riguarda gli anni in cui accadono le vicende ai protagonisti, ma anche l'effetto che esso ha su di loro.
Ricordarsi tutte le versioni, anziane e minorenni dei nomi che sentiamo ripetere durante la storia è la vera fatica a cui ci costringe Dark e a più fan dello show è capitato di accorgersi che stavano guardando da dieci minuti lo stesso personaggio che credevano sparito da qualche episodio.
Insomma, quando si parla di Dark un bell'albero genalogico di tutte le famiglie di Winden può essere solo che utile.
5) Twin Peaks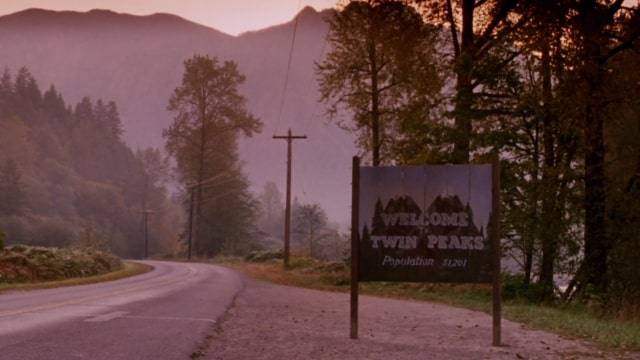 Che dire della serie più indecifrabile dell'universo seriale?
La serie che ogni volta che qualcuno prova a spiegarla finisce per scontrarsi con opinioni e analisi differenti della stessa storia. Certo, perché Twin Peaks è un parto mentale di quel genio folle di David Lynch e la serie (proprio come qualsiasi altro film del visionario cineasta) non può essere incasellata in un genere solo.
Twin Peaks è un viaggio surreale nell'onirico e nel metafisico, un finto thriller che improvvisamente si colora di toni ciarlieri e che ruota attorno all'omicidio della classica ragazza della porta accanto con un torbido passato oscuro, finendo per immergerci nella discesa verso gli inferi di una perfetta cittadina americana da cartolina.
C'è chi ha definito negli anni Twin Peaks come un'esperienza più che un prodotto televisivo e in fondo ha ragione. Perché tentare di definire globalmente questa opera kafkiana è davvero impossibile soprattutto dal momento che ogni spettatore vede nello show quello che vuole vedere.
Disturbante, seducente, a tratti volutamente incomprensibile e assurda. David Lynch non ha mai fatto il favore ai suoi fan di creare opere facilmente assimilabili.
E probabilmente i suoi fan vogliono proprio questo da lui: essere storditi.