Scrivere una fine che calzi a pennello con il lungo percorso di un personaggio, amato o odiato, non è cosa semplice. Che la serie sia stata cancellata o sia dipeso solo dalla scelta degli autori, sono state tante le volte in cui, davanti a un percorso perfetto, le nostre aspettative sono state deluse. Magari avremmo voluto che la storyline di un personaggio terminasse in un modo ma alla fine abbiamo assistito a ben altro. Tuttavia le gioie esistono e tra queste vi è proprio Breaking Bad, che con la sua crudeltà e coerenza ha chiuso perfettamente la maggior parte delle linee narrative. In questo articolo, inoltre, sono 5 le prove che dimostrano come talvolta i sogni si realizzino, grazie a degli sceneggiatori che razionalmente hanno deciso di non contraddire anni di puntate.
1) Gregor Clegane/La Montagna – Game of Thrones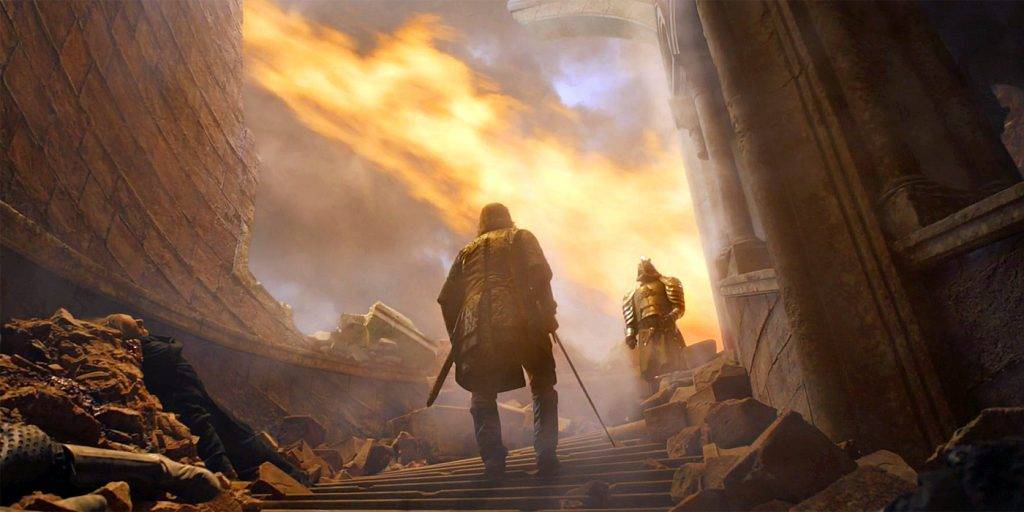 Che le ultime due stagioni di Game of Thrones non siano state all'altezza delle precedenti è ormai un dato di fatto, ma nel marasma di delusioni che si sono susseguite possiamo comunque individuare qualcosa di buono. Si tratta proprio della morte definitiva di Gregor Clegane alias La Montagna. Abbiamo atteso la sua fine con ansia, l'abbiamo desiderata e immaginata e abbiamo sperato che D&D optassero per la scelta più giusta. Fortunatamente, almeno per questo personaggio, così è stato. Il fatidico e tanto atteso duello con il Mastino era l'unica fine che avremmo accettato, per entrambi in realtà. Il rancore e l'odio provati dai due non si sarebbero mai spenti per mano di altri avversari. Il percorso dei fratelli Clegane ha avuto una fine giusta che in qualche modo ha ricollegato tutto all'inizio della loro disputa: il fuoco. Nel fuoco Gregor Clegane si è consumato come la vendetta di Sandor.