Braindead
La meteora in Russia del 2013 ha trasportato con sé degli alieni, dei piccoli alieni insetti che stanno prendendo il controllo dei cervelli, o meglio prendono il posto del cervello nella testa dei politici americani. Una commedy a tratti demenziali della CBS che certo non nasconde le sue intenzionali provocazioni satiriche, sopratutto per la situazione politica odierna. Laureal Healy, la protagonista, è una produttrice di documentari che accetta di lavorare con suo fratello così da riuscire a pagarsi il successivo progetto. Lui è il senatore democratico Luke Healy, ed è a causa dell'entrata di lei in questo ambiente che s'imbatterà negli alieni.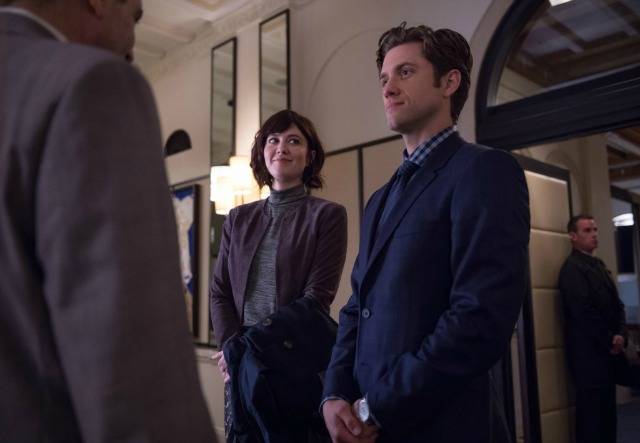 Braindead è certamente stravagante ed a volte sembra uno di quei film di scarsa qualità che ci piace guardare solo per ridere delle povere scelte della regia.. può essere anche questo il concetto. Comunque se siete passati attraverso certe puntate di Community, in particolare quelle riguardanti l'immaginario di Abed, questa serie potrebbe essere di vostro gradimento.
How Not to live your life
Un'altra commedy assolutamente irriverente è How Not to live your life. Parla di un ventinovenne, Don, che non è per niente in grado di gestire la propria vita e si trova nelle situazioni più assurde a causa del suo terribile istinto e della sua incapacità di relazionarsi positivamente con il prossimo. La caratteristica principale di questa serie è la dimostrazione dei processi mentali del protagonista attraverso "viaggi mentali" in negativo: ad esempio "5 cose che Non dovresti fare svegliandoti accanto ad una donna" e la dimostrazione in scenette. Il problema fondamentale è che Don, dopo averle vagliate ed escluse, decide comunque di fare qualcosa di un pochino meno pessimo rispetto alle surreali alternative.
Gli altri personaggi non sono meno stravaganti; troviamo per esempio Eddie, il badante della precedente abitate della casa, la nonna di Don, che è eccessivamente connesso alle sue emozioni e crea un contrasto esilarante con il protagonista, e Mrs. Treacher, la vicina che è una vecchietta degenerata. Un mix che rende questa serie di una comicità eccessiva, diversa da Community, ma comunque similmente unica.