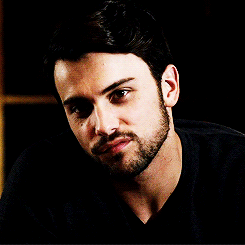 22# HOW TO GET AWAY WITH MURDER:
Jack Falahee (Connor Walsh) non ha mai voluto dichiarare la sua vera sessualità. In molti pensano che il suo silenzio sia dovuto soprattutto al personaggio, per interpretare al meglio Connor, ma in realtà per Jack non c'è differenza tra essere omosessuale o eterosessuale, quindi non gli interessa "specificare con chi va a letto".
23# JESSICA JONES: Come è noto ai più, David Tennant, l'interprete di Kilgrave, è stato il Decimo Dottore di "Doctor Who". Jessica, ad un certo punto, gli chiede con una nota autoreferienziale: " "You're not 10 anymore". Si riferiva agli anni di età, ma tutti hanno pensato alla rigenerazione.
Paolo Martina