Se pensiamo a telefilm particolarmente strani, non credo sia possibile limitarsi ad un genere solo o a un singolo criterio di valutazione. Noi di Hall of Series abbiamo cercato di fare una lista di 20 serie che escono dagli schemi per contenuti, stile o anche che tentano una rivisitazione o una reinvenzione del genere stesso.
Senza esitare vediamo le nostre strane serie, classificate non in ordine di particolarità essendoci più metodi di selezione, ma in semplice ordine alfabetico.
1. American Horror Story
American Horror Story è una serie horror iniziata nel 2011 che attualmente è formata da 5 stagioni. Dire che è solo horror è però riduttivo: questa rinasce dai grandi classici del genere e lo reinventa, riempiendolo di suspense e empatia verso i personaggi, tendendo infine ad un racconto psicosessuale. Qui conosciamo i mostri in maniera originale perché diventano parte della storia, non sono antagonisti senza motivi.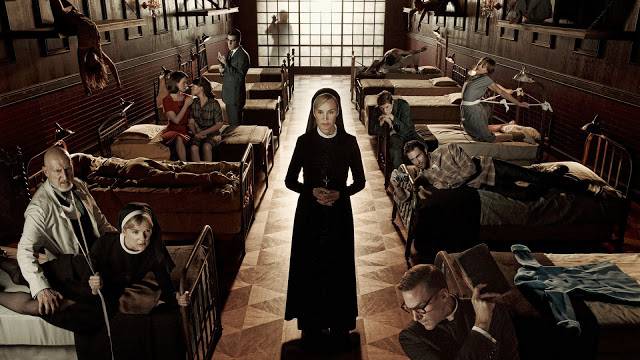 Un'altra particolarità è certamente il format antologico, cioè le stagioni sono ognuna un prodotto unico, con trame e cast diversi tra loro.
2. Black Mirror
Un'altra serie antologica, ma questa volta con ogni puntata a sé, è Black Mirror. Un'impressionante versione dispotica di vari possibili futuri preoccupantemente vicini, ogni puntata una visione di ciò che l'abuso della tecnologia potrebbe portare, e come la società ne verrebbe influenzata.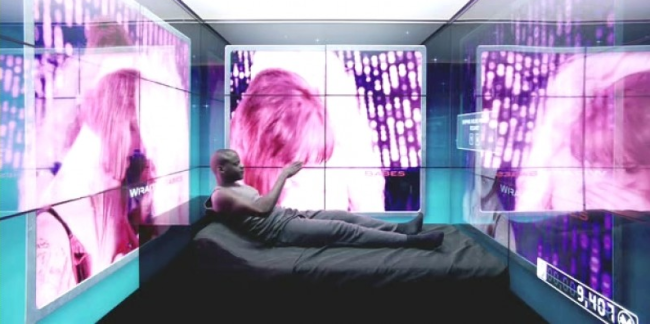 La sceneggiatura è già in sé particolare, il format pure e i temi ci toccano nel quotidiano con un impatto emotivo molto potente.
3. Braindead
Decisamente diverso dalle serie che abbiamo visto finora, Braindead è una specie di thriller che tende a commedia. A causa dell'impatto sulla Terra di un meteorite, dei piccoli insetti-alieni prendono possesso della mente dei politici americani facendoli agire come vogliono. Grazie ad una canzone riprodotta dalle persone "controllate", il pubblico può capire chi è senza cervello e chi no.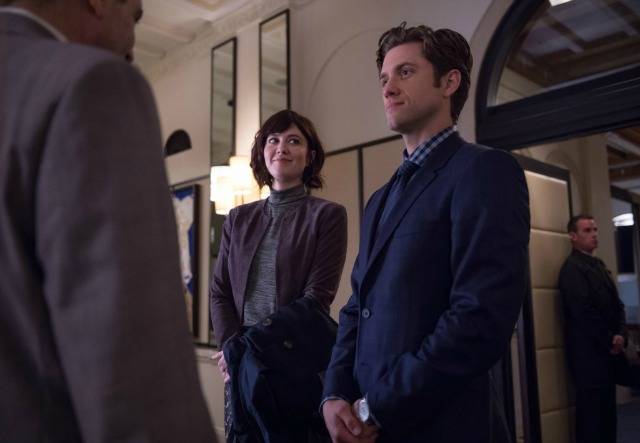 È una rielaborazione certamente particolare della classica invasione aliena mista ad una provocazione verso la politica.
4. Community
Ambientato in un college statale americano, Community racconta in maniera comica la quotidianità di un gruppo di studio formata da personaggi dalle caratteristiche decisamente eterogenee. Quello che rende questa serie strana è l'ambiente scolastico in sé che è amministrato in maniera poco seria da un preside omosessuale che ama i travestimenti.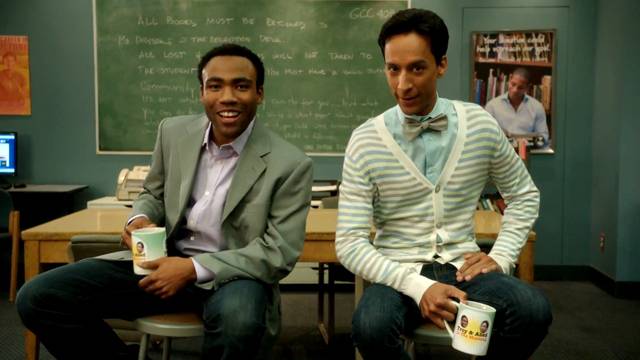 Aggiunge stranezza la fantasia di Abed che è in grado di rendere la vita di tutti complicata tramite la creazione di puntate in cui sono dei pupazzi, o della plastilina o all'interno di epiche avventure di Dangeons and Dragons, o ancora invischiati nelle vicende dei loro alter-ego di universi paralleli. Se lo guardate, non date nulla per scontato.