Sono andate in onda lunedì le puntate più divertenti della seconda stagione di Romolo + Giuly e ormai siamo entrati nel vivo della storia. I nostri eroi romani, dopo essere riusciti a evadere dal carcere nel quale Don Alfonso li teneva rinchiusi, si sono ritrovati in Puglia. Lì sono stati accolti in modo molto caloroso ma ben presto si sono accorti che quel luogo, che sembrava tanto paradisiaco, celava una trappola. Mangiando le cime di rapa loro finivano per dimenticare tutto il loro passato e cominciavano a desiderare di non andarsene più.
È stata però Giuly grazie ai suoi flashback a ricostruire il suo passato e a ricordare quale fosse la loro missione.
Ha quindi convinto Romolo a fuggire e con l'aiuto di Carlo Marzo sono riusciti a scappare insieme ai loro amici. Si sono rifugiati quindi in un posto dove nessuno li avrebbe trovati, l'ultima sede del Partito Comunista. Lì c'erano tutti i dissidenti dei due governi instaurati in Italia (tra i quali i medici e i presentatori televisivi esclusi da Mastrota). Ma soprattutto c'era la cucina dove Romolo avrebbe trovato la forchetta da estrarre dal primo piatto di pasta per mostrare di essere l'eletto. Con un grande sorpresa abbiamo scoperto che il compito di salvare l'Italia non toccava al rampollo di Roma Sud ma alla sua fidanzata Giuly. Quello non è stato l'unico colpo di scena di questi episodi: la ragazza ha scoperto di non essere incinta e che i suoi conati erano dovuti al fatto che aveva intrapreso un'alimentazione corretta.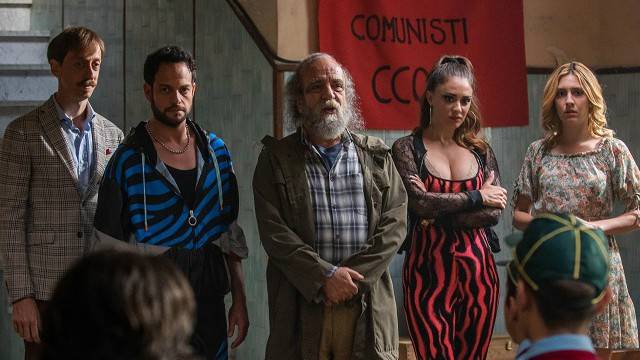 Nel frattempo la guerra tra Don Alfonso e Mastrota è entrata nel vivo: i due hanno cominciato ad affrontarsi senza esclusione di colpi.
Per fare un dispetto a Don Alfonso e conquistare i suoi elettori Mastrota ha deciso di costruirsi una finta famiglia. Ha scelto Olimpia come moglie di convenienza e ha adottato Gennarino, il fidato braccio destro del suo nemico. Inoltre ha fatto emigrare tutti i meridionali al Nord promettendo di abolire le tasse, dopo aver venduto tutti i più importanti monumenti italiani a dei magnati stranieri per ottenere i fondi necessari. Gli emissari della Commissione Europea sono andati a dare loro una terribile notizia: l'Italia divisa non poteva andare avanti ancora a lungo. I due avrebbero dovuto scegliere il capo dell'Italia o sarebbe stata l'Europa a designarlo. Dato che Don Alfonso si trovava in una posizione sfavorevole, ha capito che doveva distruggere il suo rivale e per farlo chiede una mano all'italiano medio Mario.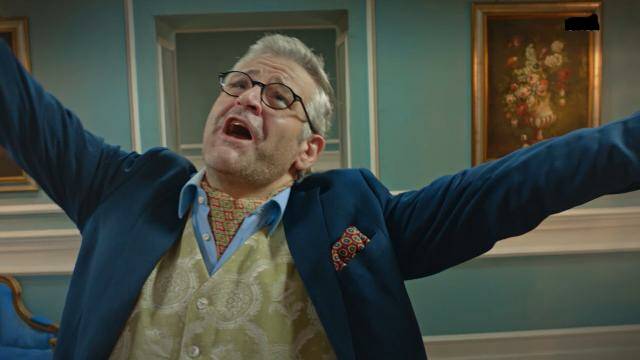 Questi due episodi ci hanno regalato le scene più spassose dell'intera serie.
La parentesi pugliese ci ha regalato le gag più divertenti (leggi qui perché Romolo + Giuly è una delle migliori comedy italiane degli ultimi anni) e molti spassosi flashback della prima stagione. È stata molto esilarante la descrizione che Giuly ha fatto degli usi così particolari di un popolo che a lei appariva assolutamente estraneo. Del resto questi episodi hanno segnato un vero e proprio ritorno alla comicità che aveva caratterizzato le puntate della prima stagione. La descrizione esagerata e stereotipata dei pugliesi e la comicità surreale comparsa in queste due puntate hanno riportato lo show agli albori e ci hanno fatto ridere di gusto.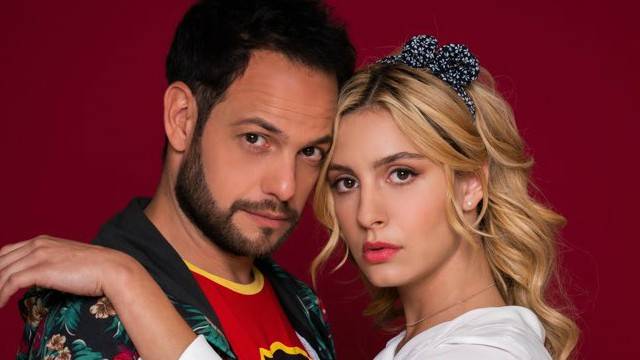 Ma queste gag demenziali sono state affiancate da una satira politica che è stata la novità più apprezzata delle puntate che stanno andando in onda questo mese. Gli autori si sono divertiti a prendere in giro i difetti degli elettori italiani uniti, pur con le loro differenze, dal desiderio di non dare nulla allo Stato e pretendere sempre tutto. Ma attraverso la caratterizzazione esagerata e tirannica dei due sovrani italiani abbiamo potuto riflettere sui pasticci combinati dai nostri politici nel tentativo di ottenere consensi. Nessuno si sognerebbe mai di mettere all'asta i nostri monumenti, ma quanti hanno svalutato la nostra cultura?
Anche questa volta non sono mancate le guest star: ho trovato alcune davvero convincenti, mentre altre ci hanno un po' deluso.
Il cameo di Carlo Conti è stato molto breve eppure con le poche scene nelle quali è apparso ci ha fatto capire che non sempre un grande presentatore può essere un buon attore. Enrico Papi ci ha riproposto gli stessi motti con cui ci ossessiona da tempo, volendo a tutti i costi rievocare i tempi di Sarabanda. Nonostante le sue battute non fossero propriamente originali, la sua recitazione non mi è dispiaciuta. L'uomo inoltre ha introdotto una storyline che potrebbe riservarci qualche sorpresa interessante. A quanto pare le origini di Giorgio Mastrota sono legate proprio a Enrico Papi e non vediamo l'ora di scoprirne qualcosa di più nei prossimi episodi.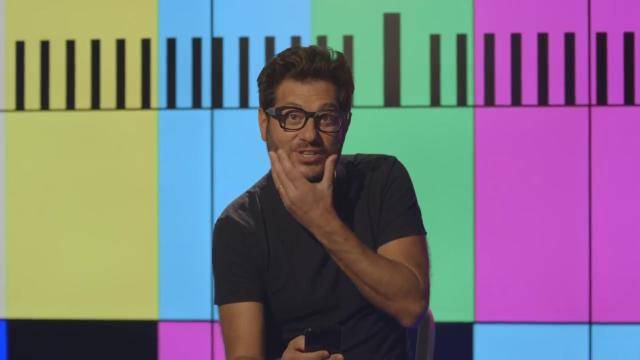 A tal proposito bisogna obbligatoriamente citare la divertente parodia di The Wolf of Wall Street nella quale Roberto Baffo insegna a un giovane Mastrota a vendere una pentola. Una menzione d'onore va però a Fortunato Cerlino, un attore che grazie a Romolo + Giuly sta mostrando tutta la sua versatilità. Ogni volta che lo guardo recitare in questo show mi chiedo come sia possibile che sia lo stesso che ha vestito i panni di Don Pietro Savastano in Gomorra (leggi qui la nostra analisi di questo personaggio). Questa volta ha mostrato anche di saper cantare in un esilarante siparietto musical.
Insomma queste due nuove puntate sono pienamente promosse e ci hanno ricordato perché Romolo + Giuly è la comedy di cui avevamo bisogno.
Leggi anche – Romolo + Giuly 2×03/2×04 – La fuga