"Young Sheldon" riesce a sorprenderci, presentandoci un episodio di volta in volta migliore. Stiamo continuando il nostro viaggio alla scoperta dell'infanzia e degli affetti del piccolo Sheldon. Come abbiamo già detto, i primi episodi sono stati dedicati a descrivere il suo rapporto con la madre Mary, che avevamo già avuto modo di conoscere in "The Big Bang Theory". In questi ultimi episodi invece stiamo scoprendo pian piano il suo rapporto con il padre George, un personaggio di cui sapevamo ben poco. Inizialmente George non ci aveva colpito proprio positivamente, ma stiamo imparando pian piano ad apprezzarlo.
In "Cape Canaveral, Schrödinger's Cat, and Cyndi Lauper's Hair" abbiamo visto i tre uomini della famiglia Cooper legare grazie a un viaggio molto speciale!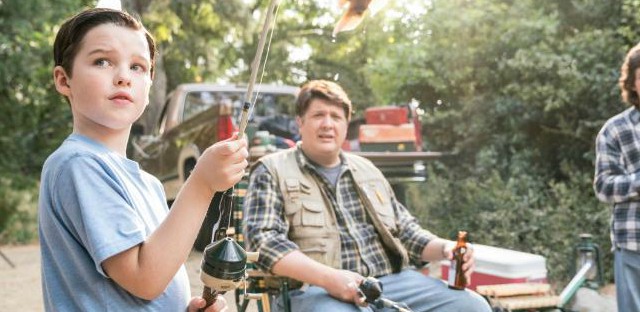 L'episodio si apre con una conversazione notturna tra i coniugi Cooper: George annuncia alla moglie che ha intenzione di andare a pescare con suo figlio Georgie nel week-end, ma Mary lo rimprovera perché trascorrere troppo tempo con il primogenito ignorando Sheldon. Dato che Sheldon odia pescare, Mary suggerisce al marito di assecondare per una volta il figlio minore e fare qualcosa che piaccia anche a lui. George allora chiede direttamente a Sheldon cosa vorrebbe fare nel week-end e lui gli confessa che gli piacerebbe assistere al lancio di uno shuttle che si terrà a Cape Canaveral.
Inizialmente il padre è scettico perché la città è molto lontana, ma alla fine accetta di recarsi a Cape Canaveral e decide di portare anche Georgie così da poter vivere un'avventura indimenticabile con i suoi figli. Sabato mattina dunque partono i tre uomini della famiglia Cooper e insieme affrontano un lungo viaggio in auto fino al motel in cui dovranno riposare durante la notte. Durante il viaggio Sheldon spiega dettagliatamente ai suoi familiari il paradosso del gatto di Schrödinger, un esperimento che aveva avuto modo di descrivere già a Penny in "The Big Bang Theory" (leggi qui i 10 momenti in cui l'amicizia di Penny e Sheldon ci ha commosso).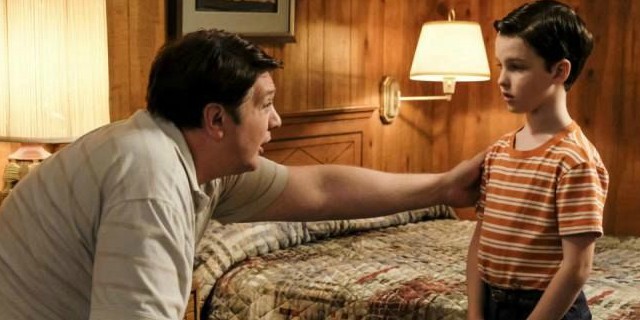 Nell'albergo però Sheldon è costretto a dormire con il fratello George e questo non lo rende affatto felice: dato che Georgie disturba il riposo del piccolo genietto con i suoi calci, Sheldon si vede costretto a chiedere al padre di permettergli di dormire insieme a lui. La scena in cui il piccolo ragazzino e il padre dormono insieme nel lettone è stata di una dolcezza disarmante. Quando però Sheldon si sveglia fa una terribile scoperta: è scoppiato un acquazzone che sembra non voler cessare e quindi il lancio dello shuttle è stato rimandato. Il piccolo ragazzo è molto deluso, ma il padre sa cosa ci vuole per tirarlo su e gli chiede di spiegargli come si formassero i tuoni e i fulmini.
Ho capito solo anni dopo che mio padre mi stava facendo domande sui tuoni e fulmini solo per tirarmi su di morale. In effetti, avrebbe spesso finto di essere stupido solo per farmi sentire meglio.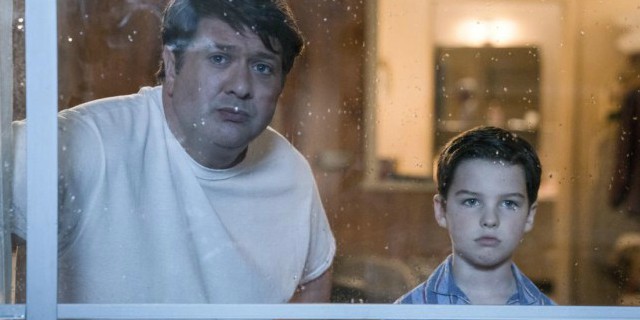 Nel frattempo Mary, Missy e la nonna organizzano una giornata solo per ragazze. Scartata la proposta di Missy che desiderava andare a sparare al poligono, alla fine hanno deciso di andare al salone di bellezza. Missy chiede a sua madre e a sua nonna di potersi tingere i capelli di arancione come quelli di Cyndi Lauper ma, mentre la nonna le dà il permesso, la mamma non glielo permette. Per questo Mary e Costance litigano e questa discussione ci fa anche capire qualcosa di più sul loro rapporto.
Costance dice a sua figlia che deve essere meno severa e lasciare più libertà a sua figlia come ha fatto da giovane con lei. Mary invece le rinfaccia di essere stata una madre assente e di non aver accudito i suoi figli. Vecchie questioni sono riemerse e sembra che non si siano definitivamente riappacificate. Scommetto che saranno riaffrontate anche in futuro.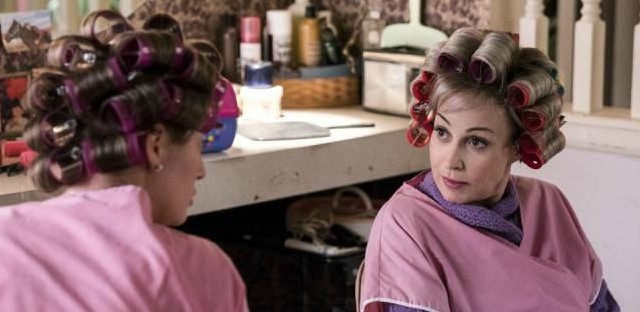 La scena finale dell'episodio di "Young Sheldon" ci ha davvero spezzato il cuore.
Non sono mai riuscito a vedere un lancio dal vivo, ma quello fu il viaggio più bello che abbia mai fatto. Vorrei averlo detto a mio padre quando era in vita.
Nello spin-off dedicato a "The Big Bang Theory" (leggi qui la recensione dell'undicesimo episodio della Serie Tv) Sheldon sta parlando della prima volta con sincerità delle sue emozioni e dei suoi rimpianti. Alla fine dei conti, anche se Sheldon ha sempre mostrato di essere un alieno senza sentimenti, deve aver sofferto molto per la prematura scomparsa del padre. Come ho già detto, è sempre più evidente come in "Young Sheldon" il protagonista non sia una semplice macchietta comica, ma un personaggio pieno di sfaccettature che stiamo conoscendo.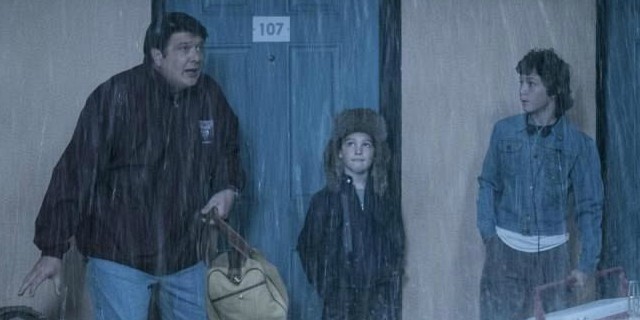 Stiamo apprezzando sempre di più il personaggio di George Cooper che in "The Big Bang Theory" è stato spesso descritto da Mary Cooper come un marito ubriacone, fedifrago e idiota. George ama suo figlio più di quanto sembri ed è già la seconda volta che fa di tutto per renderlo felice. Missy è la perfetta spalla comica di Meemaw: le scene in cui queste due ragazze scherzano insieme sono sempre le più divertenti dell'episodio. Ho molto apprezzato l'approfondimento del rapporto di Mary con sua madre che ci ha fatto capire cosa abbia portato la mamma di Sheldon ad essere com'è. Se lei è così rigida e apprensiva è perché, essendo cresciuta con una madre assente e che non le ha dato nessuna regola, non vuole fare lo stesso errore con i suoi figli.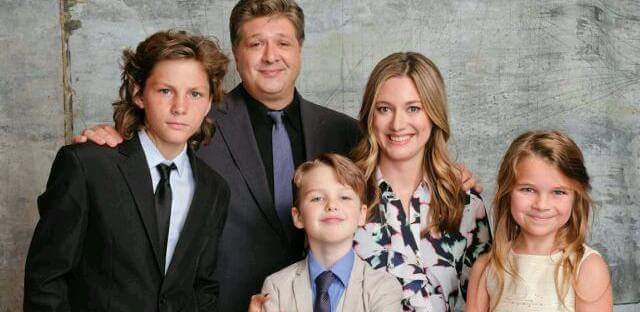 "Young Sheldon", che sarà trasmessa in Italia dal 15 febbraio alle 21.45 su Joi, si riconferma ancora una volta un ottimo spin-off!
Unendo riferimenti alla Serie madre a un'ottima caratterizzazione dei personaggi "Young Sheldon" è riuscita di nuovo a regalarci un ottimo episodio! Anche stavolta la Serie Tv è riuscita ad alternare gag comiche a scene più introspettive, facendoci ridere ma riuscendo anche a toccarci il cuore. Stanno mostrando nello spin-off un personaggio pieno di sfaccettature, anche senza snaturare l'iconico personaggio di "The Big Bang Theory" e dunque senza tradire la Serie madre.
Non c'è neanche più bisogno di ribadirlo: "Young Sheldon" ormai è lontana anni luce da The Big Bang Theory!