Non è passato molto tempo dalla conclusione delle ultime stagioni delle serie tv dell'Arrowverse: Arrow, The Flash, Supergirl e Legends of Tomorrow sono infatti finite una massimo due settimane fa, ma sono pronte a tornare in autunno con le nuove stagioni.
Per alcune possiamo già sperare in un futuro rinnovo, mentre sappiamo in partenza che la prossima stagione di Arrow sarà l'ultima, e pure più breve delle altre, a giudicare dal numero di episodi: 10 in tutto.
La serie tv che ha dato origine all'Arrowverse ha infatti raggiunto il suo capolinea, ed è probabile che il suo gran finale coincida con il maxi crossover Crisis on Infinte Earths, evento epico di cui oggi sappiamo anche la durata, ben 5 ore.
Gli upfronts della The CW si sono tenuti giusto poche settimane fa, e in questa occasione sono stati rivelati alcuni dettagli su questo evento annuale, che ormai i fan aspettano con grande trepidazione.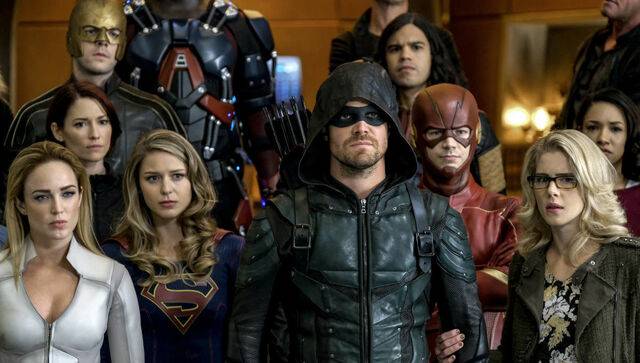 Ora, un suggerimento a tutti i lettori: se non siete in pari con la programmazione americana delle serie tv dell'Arrowverse, SMETTETE IMMEDIATAMENTE DI LEGGERE. State per entrare in una fase ad alto rischio di SPOILER. Io vi ho avvisati.
Tornando a noi, agli upfronts si è rivelato poco su ciò che riguarda la trama di Crisis on Infinite Earths, ma di certo ora sappiamo di più sulla sua programmazione. Sarà infatti composto da cinque episodi totali: tre che andranno in onda a dicembre e due a gennaio, dopo la pausa natalizia.
Da quale serie dell'Arrowverse partiremo questo resta ancora un mistero, ma tuttavia abbiamo la certezza che stavolta non saranno coinvolte soltanto le famosissime Arrow, The Flash e Supregirl, ma anche Legends of Tomorrow e la new entry Batwoman.
Crisis on Infinite Earths sarà un evento incredibile, che andrà a riprendere una storia conosciuta dai fan fin dal pilot di The Flash. Sappiamo infatti, dal titolo di un giornale, che nel 2024 il nostro eroe dalla tuta scarlatta scomparirà in circostanze misteriose.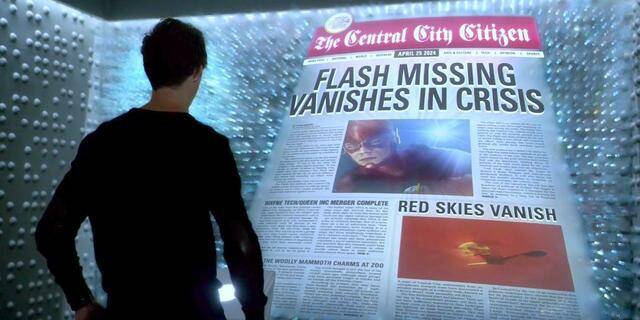 Si è cercato di dare più spazio a questa storyline nel corso di quest'ultima stagione, con il ritorno della figlia di Barry e Iris, Nora, dal futuro. La situazione però è precipitata nel finale di stagione, quando noi spettatori abbiamo visto la data dell'articolo sul giornale cambiare: Flash non scompare nel 2024, ma già nel 2019.
Di certo non sappiamo nient'altro, ma confesso di avere alcune teorie. Tra queste una spicca più delle altre, e riguarda la sparizione di Oliver invece che quella di Barry. Dal finale di stagione di Arrow ci hanno anticipato, in maniera neanche troppo sottile, quale sarà il destino di Freccia Verde nella crisi.
Il finale per questa serie tv dell'Arrowverse è stato a dir poco straziante, e ci lascia intendere che i destino della famiglia Queen non sarà poi così felice come noi avremmo voluto. Ma questa sarà davvero l'unica perdita del crossover? O ci saranno altri risvolti decisamente sconvolgenti?