L'attesissimo crossover della collaborazione DC Comics e The CW ha spopolato al San Diego Comic-Con. Atteso perché? Intanto sarà l'ultimo crossover dell'Arrow-verse con Arrow. La serie con protagonista Stephen Amell chiuderà i battenti con la sua ultima stagione prevista a Ottobre. E poi, l'altra caratteristica fondamentale è che scopriremo (forse) la fine che farà Barry Allen. Il velocista scarlatto, come sappiamo ormai da qualche stagione, scomparirà in seguito all'evento.
Cosa c'entrano in questo discorso Tom Welling e Lynda Carter? Ve lo spieghiamo subito. Tom Welling, ovviamente, è noto per Smallville ed è pronto a riprendere il suo personaggio di Superman: confermata la sua presenza nel cast ma non ancora il suo ruolo, che però dovrebbe essere scontato. Lynda Carter che ha interpretato Wonder Woman degli anni '70 è apparsa in episodi di Supergirl, ma tornerà nei panni di Wonder Woman nel crossover.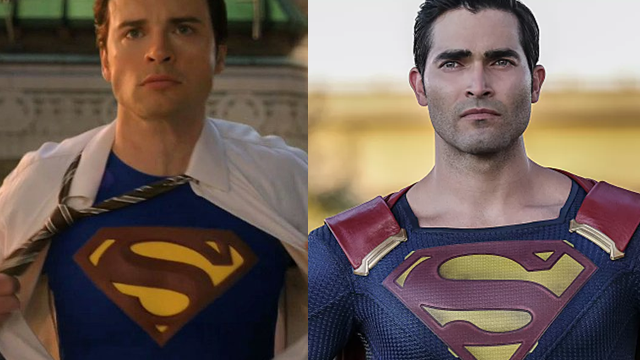 Non è la prima volta che ci ritroviamo con personaggi "doppioni". Per chi segue The Flash con Grant Gustin sa che con i viaggi nel tempo (e i mondi infiniti) vi sono altri velocisti: Jay Garrik ad esempio è uno di quelli. Possibile che per sconfiggere i cattivi i nostri eroi si serviranno di tutti i supereroi possibili, provenienti da "infinite terre".
Ma anche un altro personaggio è pronto a re-indossare il suo costume da Superman. Ray Palmer in Legends of Tomorrow indosserà il rosso e il blu di Last Son of Krypton per interpretare la versione vista nel fumetto di Kingdom Waid e Alex Ross nel 1996. Quindi, il nuovo crossover vedrà (forse) ben tre Superman se contiamo Tyler Hoechlin di Supergirl.
Crisis on Infinite Earths si basa su una trama famosa degli anni '80 che ha ripristinato la continuità DC e ha condensato tutti i fili della realtà in una sola linea temporale. Sarà qualcosa di veramente epico e sicuramente super triste. Ma avremo modo per riprenderci perché durerà circa cinque ore.