Eccoci arrivati alla fine di questa meravigliosa e struggente mise en scène, una seconda stagione che conferma il capolavoro, che non si perde strada facendo e punta ancora tutto sui suoi meravigliosi interpreti. The Crown è la Serie Tv migliore del 2017, lo dico senza problemi, perché ha tutto. Tutto quello che un prodotto coinvolgente, di qualità e appunto "il migliore" dovrebbe avere.
Negli ultimi due episodi l'attenzione torna su Philip, si chiude così un cerchio. Come i primi episodi della seconda stagione sono dedicati proprio al duca di Edimburgo, anche gli ultimi due fanno la stessa cosa. "Pater Familias" lo vede in rapporto al figlio Carlo, mentre "Mystery Man" ci riporta alla primissima scena, a un confronto tra marito e moglie che finalmente sembrano aver raggiunto non solo un accordo di necessità ma la serenità.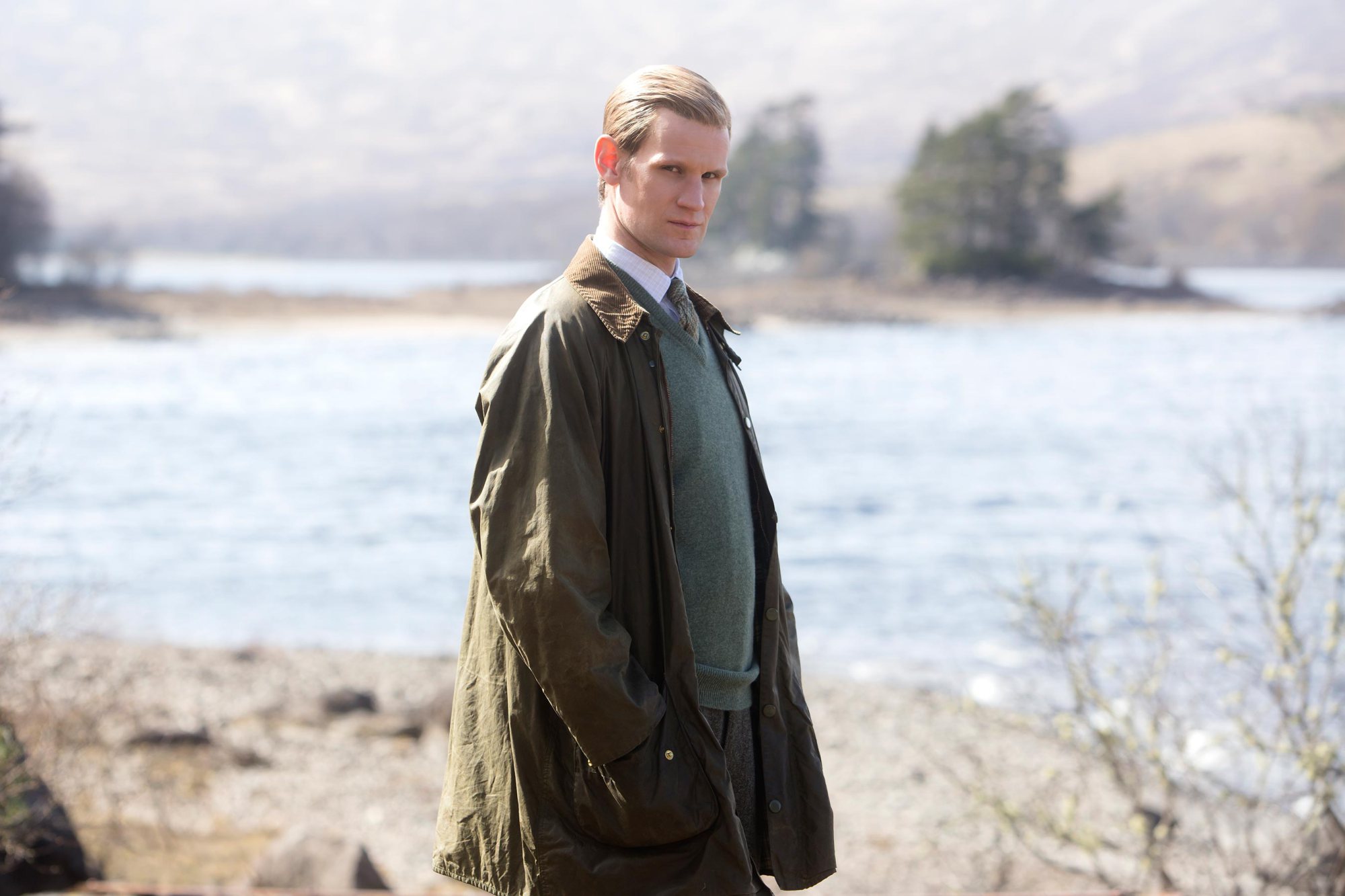 Ho deciso di intitolare questa mia recensione riprendendo il titolo dell'ultimo episodio perchè niente mi sembrava più appropriato per descrivere il percorso finale del giovane Philip interpretato da Matt Smith. Un uomo di cui si conosce poco, sempre al fianco della Regina, noto per le gag e le figure imbarazzanti ma sempre una figura nell'ombra, schiva anche se apparentemente eccentrica.
La Serie Tv The Crown rende giustizia a questo uomo. Philip non ricopre solo un ruolo politico di spicco ma è soprattutto chiamato a prendersi cura di una delle persone più importanti del panorama mondiale, ieri come oggi. È proprio il padre di Elizabeth che in quel secondo episodio della prima stagione glielo rammenta: "Il lavoro è lei". Non un lavoro semplice, non solo per il carattere complesso della moglie ma ovviamente per quella scomoda, fastidiosa, pesante Corona sempre presente come la spada di Damocle. È un compito che nei primi anni di regno, Philip deve avere certamente avuto difficoltà a tenere a mente, uno spirito libero che ha dovuto imparare a vivere entro le sbarre dorate della propria prigione.
Tra Elizabeth e Philip è stato stretto un accordo, che sancisce una sorta di divisione dei compiti. Uno si occupa dell'educazione dei figli, l'altra del regno. Uno fa il marito, l'altra la moglie. Siamo sempre negli anni 50, non dimentichiamolo.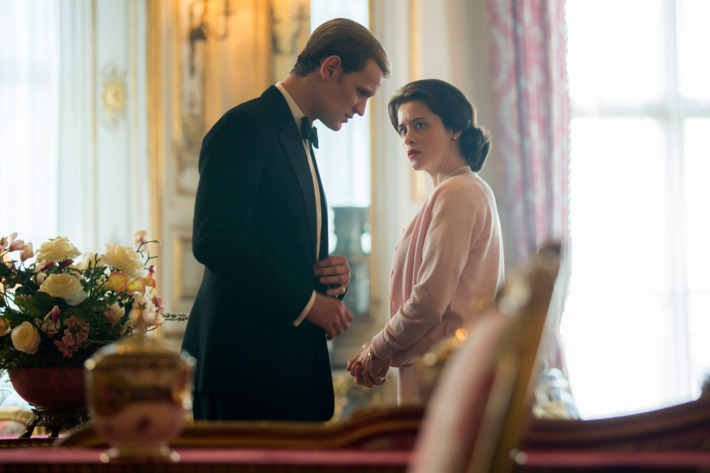 Philip è un uomo orgoglioso, un uomo a cui non piace essere bacchettato, ripreso o a cui si dica cosa deve o non deve fare. Ma soprattutto Philip vuole rispetto, come consorte e come padre. Ed Elizabeth, ricordiamo anche, è una donna dei suoi tempi, che se non fosse Regina probabilmente passerebbe il suo tempo a sfornare figli. Lei vuole sfornare figli. Vuole essere una brava moglie e una brava madre. Per questo crea Philip principe consorte, per questo non si ribella più di tanto alla decisione di spedire Carlo in Scozia e sempre per questo motivo si volta dall'altro lato quando l'adulterio sembra essere più di un semplice timore.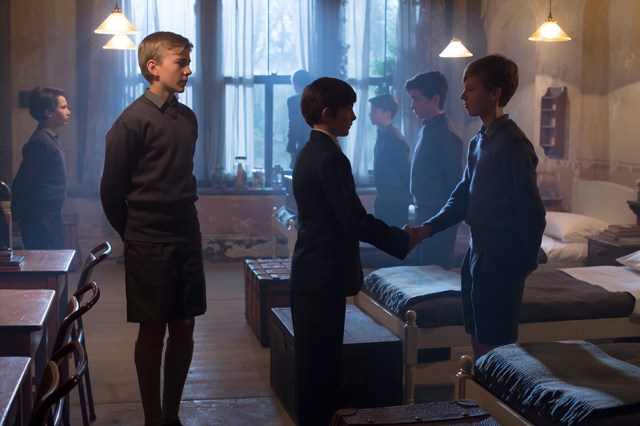 I miei sentimenti nei confronti di questi due episodi sono un fiume in piena, quindi perdonatemi se non sto costruendo un discorso sensato, proverò a fare del mio meglio. Torniamo al titolo, analizziamo questo titolo. "Mystery Man" fa riferimento non solo in senso figurato alla persona di Philip ma anche in senso letterale all' "uomo misterioso" coinvolto nello scandalo Profumo che comparve sui giornali di spalle (quelle spalle che Margaret senza peli sulla lingua identifica con Philip) di cui non si scoprì mai l'identità. The Crown non ha dubbi, si tratta di sua Altezza. Eppure chissà … Siamo di fronte a un personaggio complesso, i cui tratti spigolosi e gli atteggiamenti stravaganti trovano spiegazione nell'infanzia difficile e nella perdita terribile della sorella amata, perdita che lo segnò.
C'è molta distanza tra Philip e il figlio Charles, stiamo parlando di caratteri opposti. Charles non ha la resistenza, la presunzione del padre e d'atronde il padre non ha, forse, mai avuto quell'innocenza semplice del figlio. La Serie Tv inoltre aumenta ancora di più il proprio campo di azione, inglobando adesso Charles che sarà probabilmente molto più protagonista nelle prossime stagioni.
"Pater familias" è uno sguardo profondo alla gioventù drammatica del duca di Edimburgo, a una esperienza che lo ha forgiato ed indurito. La ragione, possiamo credere, per cui gli sia così difficile esprimere i propri sentimenti e dire "ti amo".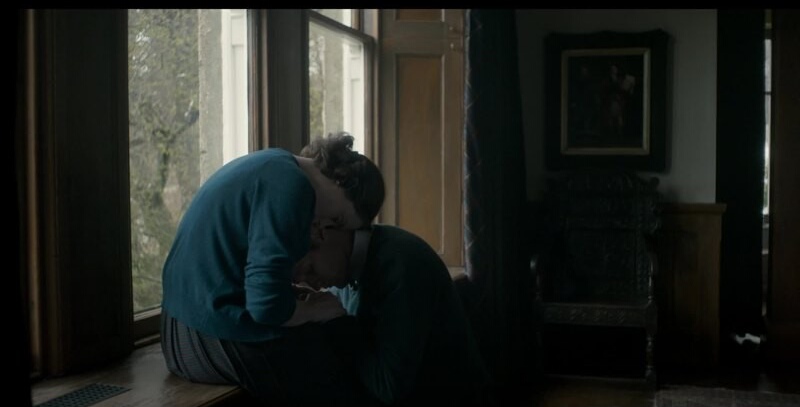 L'ultimo quarto d'ora di "Mystery Man" mi ha lasciata senza fiato. Un'interpretazione da brividi da parte di Claire Foy e Matt Smith, che hanno smesso di vestire i panni dei due regnanti e lo sono diventati completamente. Il dialogo tra Elizabeth e Philip rappresenta un ritorno non solo all'inizio della stagione, la stessa luce fredda e in maniera speculare è adesso Elizabeth a volgere le spalle, ma al primissimo episodio quando la storia è iniziata proprio con loro che si sposavano.
È il frutto di un percorso difficile, sofferto e pieno di ostacoli. Il non detto viene finalmente a galla ed Elizabeth mostra al marito la fotografia che dal 1956 ha conservato. Dieci anni di silenzio. Ma non va scambiato questo silenzio per codardia o debolezza ma per quell'amore profondo e sempre vivo, la paura che dire qualcosa renderebbe tutto reale e lo perderebbe. Di fronte alla devozione della moglie, Philip rimane senza parole. Lo sguardo che getta alla fotografia non è di sorpresa ma di scuse, di vergogna quasi. È molto probabile che Philip non sia stato un santo, specialmente i primi anni ma sono portata a credere, chiamatemi romantica se vi va, che il rispetto e l'amore abbiano avuto la meglio.
Philip guarda Elizabeth negli occhi, salvo poi abbassarli nel momento in cui le dice di amarla. È la prima volta in due stagioni che glielo sentiamo dire e abbassa lo sguardo. Il mistero è risolto. L'uomo sicuro di sé ha solo paura di soffrire, teme che amare così apertamente possa solo fargli male. Elizabeth lo rassicura, sono l'ancora l'uno dell'altra e in quegli ultimi minuti così sospesi nel tempo diciamo addio a Claire Foy e Matt Smith.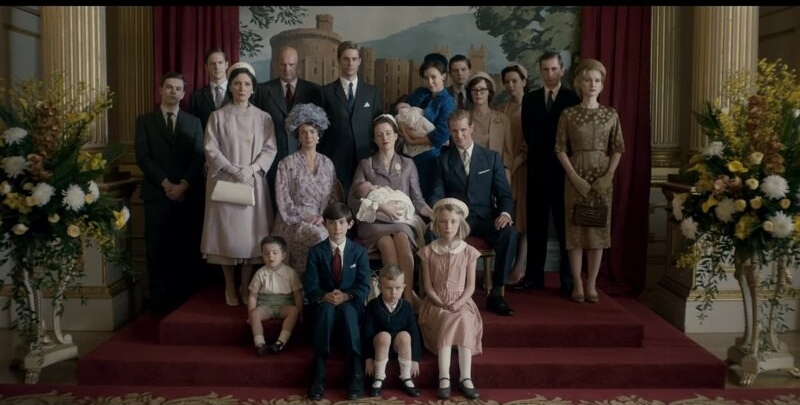 Addio quindi alla giovane Elizabeth, a Philip, a tutti i protagonisti romanzati o meno di queste due meravigliose, incredibili stagioni, addio a The Crown come lo conosciamo, addio alla fine di un'era. Lunga vita alla Regina!