Prima di vedere The Big Bang Theory 12×22 non eravamo ancora pronti a vedere le due puntate che avrebbero costituito il finale. I motivi sono molteplici e ne abbiamo parlato a lungo, anche nella recensione della 12×20. Stavamo aspettando qualcosa, qualcosa che finalmente è accaduto in questo episodio. È come se l'universo si fosse allineato, lasciando noi spettatori con una sorta di pace interiore.
Avevamo due grossi interrogativi all'inizio di questo episodio e possiamo ammettere con soddisfazione che, se non hanno trovato completa risoluzione, ci sono andati molto vicini e questo è bastato. Non ci siamo trattenuti nell'esprimere le nostre perplessità per quest'ultima stagione, soprattutto per il modo in cui tutte le storyline si sarebbero concluse. Beh, finora, prima degli ultimi due episodi che costituiranno il finale di serie, possiamo ritenerci soddisfatti.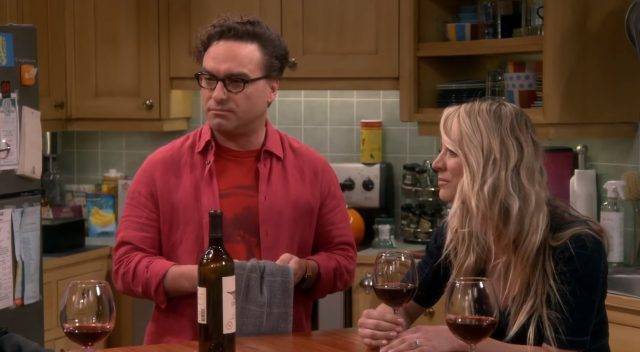 Veniamo a The Big Bang Theory 12×22, perchè ne abbiamo di cose da dire, soprattutto su Leonard e Raj.
Se nello scorso episodio abbiamo avuto l'onore di vedere un nuovo lato di Leonard, in questo abbiamo approfondito ulteriormente il suo personaggio. E qual è quell'aspetto del carattere del fisico sperimentale che ci affascina di più e spesso è stato un espediente comico non da poco conto? Il rapporto con sua madre, ovviamente. La verità è che ci è sempre dispiaciuto per come Beverly ha trattato e tratta suo figlio. Il fatto che ogni sua azione sia alla base di una ricerca su come il crescere i figli non la giustifica per niente. Non condividiamo le sue decisioni, eppure non possiamo fare a meno di reputarla uno dei personaggi più divertenti.
Il suo ritorno non è per nulla casuale, Leonard deve fare l'ultimo passo per completare il suo percorso personale. Deve liberarsi dal peso di questa situazione, deve perdonare sua madre per tutto quello che gli ha fatto passare. Non prendiamoci in giro, gran parte, se non tutte, le sue insicurezze sono proprio causate da Beverly.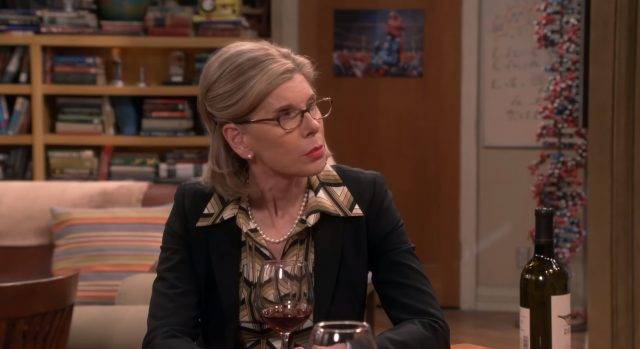 Anche in questa 12×22 la donna ha dato il meglio di sé, arrivando a Pasadena per far visita a Leonard. Ma le cose non vanno come lui si aspettava, tutto il contrario. Beverly si dimostra molto gentile e interessata al lavoro del figlio, cosa molto rara. Ovviamente c'è l'inganno: è tutto per una ricerca sugli sviluppi dei diversi modi da lei testati per crescere i figli. Colpo basso, se si considera l'ingenuità del fisico sperimentale, che continua e continua a sperare che il suo rapporto con la madre cambi.
Il vero momento di crescita arriva però quando si rende conto che è proprio quello il suo errore. Non deve più sperare perché non serve a nulla, se non a farlo stare peggio.
Perciò, qual è la soluzione? Perdonare Beverly anche se lei non gliel'ha chiesto, perché in fondo è questo quello che vuole. Noi non abbiamo conosciuto i fratelli di Leonard, non sappiamo se effettivamente abbiano avuto più successo nelle loro vite. Ma non ci importa e sapete perché? Perché basta guardare il percorso del personaggio di Leonard per capire come le cose siano girate a suo favore alla fine. L'aver conquistato Penny ne è solo una dimostrazione, considerate tutte le conseguenze della mancanza di affetto da parte di sua madre.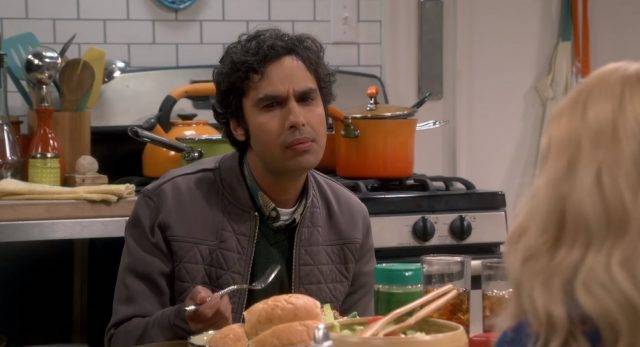 Ma vogliamo parlare di Raj?
Finalmente abbiamo la risposta alle nostre domande. O meglio, finalmente abbiamo capito qual è la strada che gli sceneggiatori hanno voluto prendere con Raj e Anu. Ora siamo a conoscenza che tra i due c'è un oceano e che Raj, se da un lato è disposto a mollare tutto per seguirla a Notting Hill e sposarla, dall'altro non è pienamente convinto di volerlo fare. Chiaramente non possiamo dire che sia tutto finito qui, perché manca ancora il gran finale e tutto può succedere.
Siamo un po' preoccupati per Raj perché non si sa ancora quale sarà la fine del suo personaggio. Abbiamo motivo di esserlo perché, soprattutto nelle ultime stagioni, lo abbiamo visto triste, senza scopo. Ecco che l'input ricevuto in The Big Bang Theory 12×22 torna utile.
Ora siamo pronti per il gran finale.