Non notate anche voi una certa somiglianza tra The Big Bang Theory 12 e l'ultima stagione di Game of Thrones? No, non sono impazzita. Credo davvero che ci siano delle cose che le due serie hanno in comune e The Big Bang Theory 12×19 lo conferma. Per prima cosa entrambe stanno per finire il loro lunghissimo corso, e non è poco. Molte persone, inoltre, si sono dette preoccupate, dopo aver visto il primo episodio dell'ottava stagione di una delle serie più famose di tutti i tempi. Ciò che non ha convinto del tutto è stata la lentezza della puntata. I cinque episodi che restano non sembrano molto per concludere tutte le storyline in corso, ma con Game of Thrones non si può mai sapere.
Una situazione simile si può riconoscere con The Big Bang Theory 12. I fan della serie non hanno di certo risparmiato le critiche al colosso della CBS. In particolare, la sensazione generale riguardo la dodicesima e ultima stagione ha lasciato gli spettatori perplessi. La consapevolezza della fine ci ha reso più severi e le nostre aspettative sono molto alte. Insomma, il tempo rimasto non è molto.
In The Big Bang Theory 12×19 abbiamo avuto la riprova di una cosa: a ogni azione corrisponde una reazione uguale e contraria.
Amy lo sa bene. Per la prima volta è lei la protagonista di questo scambio. Dopo quanto accaduto nella 12×18 (ve ne abbiamo parlato qui), Amy deve fare i conti con i sensi di colpa. Stavolta non è Sheldon ad aver commesso un passo falso, ma lei. La rabbia nascosta è finalmente esplosa mettendo in pericolo l'occasione per la coppia di vincere il premio Nobel per la fisica.
La pressione è aumentata sulle spalle della neurobiologa dopo una chiacchierata con un Rettore Siebert molto arrabbiato e una determinata Janine Davis delle risorse umane. È stato interessante vedere come Amy si sia ritrovata in una situazione delicata che non implicasse necessariamente il prendersi cura di Sheldon. In fondo lei ha sempre avuto questo ruolo, no? È bello vederla protagonista per una volta.
La sua frustrazione in The Big Bang Theory 12×19 è perfettamente comprensibile: non solo si sente in colpa per aver potenzialmente sabotato il successo suo e di Sheldon ma il fatto di essere qualcosa di più per le donne di tutto il mondo, la spaventa. Sì, l'idea di essere d'esempio per tutte le ragazze che vogliono perseguire una carriera nelle scienze, è un onore ma anche un peso.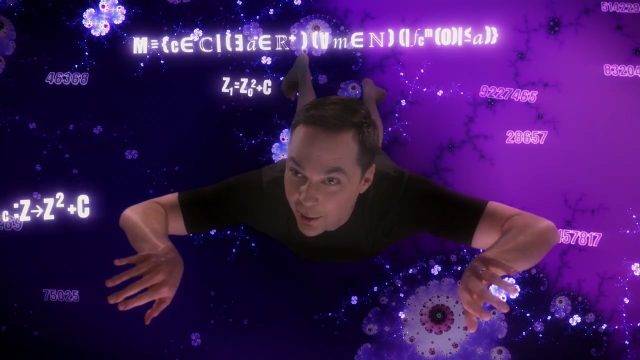 Il terzo principio della dinamica, quello sopracitato, non ha fatto altro che sottolineare come la situazione si sia aggravata. Ma questo ci ha permesso di vedere un lato di Sheldon che raramente si è manifestato in questi anni. Trovatosi in difficoltà, non riuscendo a sopportare il panico della moglie, deve ricorrere al più vecchio rimedio conosciuto, per far sentire meglio qualcuno.
Cosa fare di meglio se non cantare "Soffice Kitty"?
Il Dr. Cooper si rivela essere un marito migliore di quanto non lo sia Howard. E qui veniamo al tasto dolente dell'episodio. Forse a voler riempire i 20 minuti, per non arrivare alle conclusioni troppo velocemente, gli scrittori hanno pensato di smuovere leggermente il rapporto tra Howard e Bernadette. Per farlo però hanno dovuto mettere in atto una strategia banale. Lui, alla ricerca della libertà che aveva da ragazzo, ha deciso di comprare una nuova vespa. Sì, perché la moglie lo aveva costretto a vendere quella vecchia. Questo è sfociato in una lite che, chiaramente, è finita a favore di Bernadette. Insomma, non è stato niente di nuovo o entusiasmante, soprattutto visto il legame consolidato della coppia.
Stiamo arrivando alla fine, ce ne siamo fatti una ragione. Proprio per questo non vogliamo sprecare altro tempo. Non possono biasimarci quando ci aspettiamo il meglio del meglio per queste ultime puntate. E proprio perché sono le ultime, lo vogliamo vincere questo Premio Nobel?