Un vero fan degli show di Shonda Rhimes lo sa, non ci si abitua mai all'idea di dover perdere un personaggio che abbiamo amato fin dal primo momento, piuttosto si trasforma il tutto in disturbo da stress post – traumatico, esattamente come sta succedendo quest'anno a noi fan di How To Get Away With Murder.
Ma procediamo con ordine.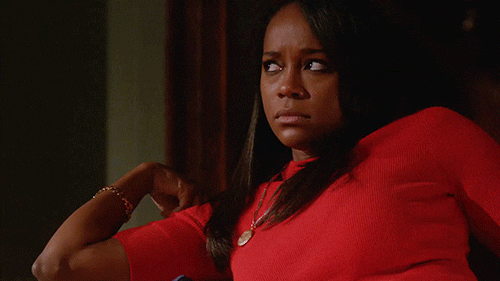 ATTENZIONE! Questo articolo può contenere spoiler per chi non è a passo con la programmazione americana o non ha ancora visto la 3×07 di How To Get Away With Murder.
L'episodio si apre con una breve intro sulla sera dell'incendio, dove ci viene mostrata Annalise Keating in cella, accusata di incendio doloso e omicidio di primo grado … 'na cosetta insomma visti i precedenti in How To Get Away With Murder.
Tuttavia, una volta appurata l'anonimità della fonte delle accuse, niente ci è dato sapere.
Si ritorna così immediatamente indietro nel tempo, di due settimane esattamente, quando tutto sembrava essere risolto, con Wes che non è più al centro delle indagini della polizia, Annalise finalmente sobria e riabilitata alla professione e la costante minaccia di Frank quasi sparita nel nulla.
Ma mettiamola così, nessuno ci ha veramente creduto, perchè uno spettatore navigato di  How To Get Away With Murder non è mica un babbano qualsiasi! Non ha bisogna di Nate e la sua tartaruga parlante per capirlo, Lo sa che niente è mai come sembra!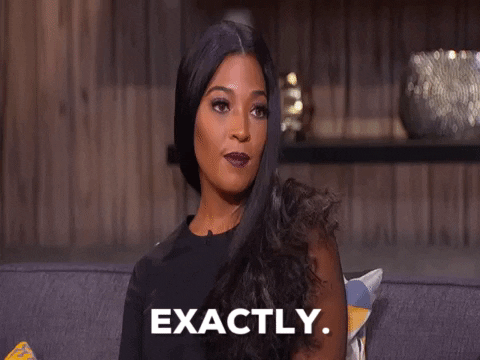 L'intero episodio questa volta si concentra su un singolo caso, quello di tre simpatici burloni accusati di aver avvelenato la madre con l'antigelo …  ordinaria amministrazione per uno show come quello di How To Get Away With Murder, dove il meno cattivo ha minimo tre omicidi alle spalle e imputazioni di varia natura dalle quali difendersi.
Ad ogni modo, Annalise Keating, pur di mettere fine al più presto questo processo, promette il massimo dei voti a chiunque la aiuti a risolvere il caso nel breve tempo possibile.
Credetemi se siete degli studenti universitari (o lo siete stati) vi sarà facilissimo capire perchè questa è stata la trovata del secolo. Ho conosciuto gente all'Università che avrebbe venduto la nonna ai trafficanti pur di prendere un 30 e lode in diritto privato senza sostenere l'esame con il mio professore. Ma questa è un'altra storia.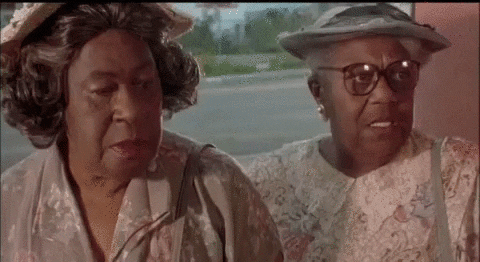 Abbiamo assistito anche all'ammutinamento delle truppe in questa puntata di How To Get Away With Murder.
Annalise Keating, infatti, si è presa così tanti insulti in faccia che nemmeno Byron Moreno ai mondiali del 2002.
Ma lei è una stoica, e così sopporta tutto e porta a casa.
Io l'ho pensata in questo modo, si sono detti:
"Cosa direbbero i ragazzi ad Annalise se avessero l'opportunità di parlare a cuore aperto?"
E non riuscendo a mettersi d'accordo sui possibili sviluppi hanno pensato:
"Va bene, prendiamo un insulto a caso del dizionario, facciamo un elenco di tutti i sinonimi corrispondenti e giriamoci una scena!"
Non fa una piega no?
Intanto Wes e Lauren continuano a spassarsela alla grande, anche quando Frank è lì accanto a loro ad osservarli.
Ma che problemi gravi alla vista devi avere per non vedere un omone quattroxquattro che ha la stazza di un armadio che ti osserva lì, in piedi, al centro del soggiorno?
Qualcuno ad How To Get Away With Murder dovrebbe prendere seriamente in considerazione delle visite oculistiche mirate a prevenire la cecità precoce, così, tanto per dire.
Ma passiamo ad un'altra coppia che tutti amiamo: Oliver e Connor, finalmente una gioia in How To Get Away With Murder!
Quella che sembrava essere stata una serata pessima per Oliver, in realtà ha avuto poi dei risvolti interessanti per la coppia. Dopo essere stato mollato, infatti, quest'ultimo ha pensato bene di andarsi a consolare tra le braccia di Connor (e le lenzuola di Michela).
Ma diciamolo chiaramente Ollie, ti è andata più che bene!
Ma ti ci vedevi bene con uno che indossava la catenina d'oro come se fosse un macellaio italo americano sbarcato in america negli anni 40?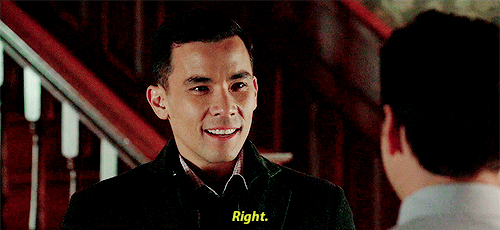 Ma questo è How To Get Away With Murder e non una puntata dell'Albero Azzurro!
Le gioie non esistono se non in casi rari ed eccezionali sottoforma di palliativi per chi continua ad illudersi!
Subito dopo, infatti, ci siamo dovuti subire Frank prima in lacrime da Bonnie e poi nelle vesti di psicolabile a casa di Lauren.
Che poi diciamolo, non è poi così figo quando piagnucola in quel modo!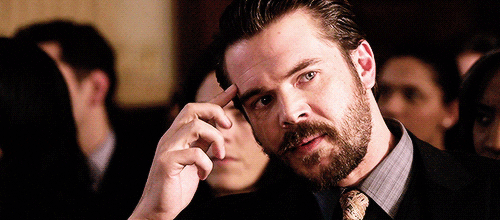 Alla fine però io lo so che le lacrime versate dal Frank piangente non saranno niente in confronto a quelle che verserò io quando e se salterà fuori che l'uomo morto nell'incendio, in realtà, è Connor!
Si perchè in questa puntata di How To Get Away With Murder un altro pezzo è stato aggiunto al puzzle degli intrighi, e cioè Wes è vivo e sta tramando qualcosa.
All'appello invece non ha ancora risposto Connor.
Ed io ve lo giuro qualcuno a Shondaland dovrà dovrà pagare le mie sedute di terapia se dovesse saltare fuori che è lui il ragazzo morto annunciato al notiziario.