Ultimamente si è cominciata a dare sempre più attenzione al girl power, soprattutto in campo cinematografico e televisivo. Credo che però il cavalcare l'onda non sia l'unico motivo per cui Pose 2×09 è stata strutturata in questa maniera.
Siamo ormai alle battute finali, il prossimo è il finale di stagione e se ne riparlerà l'anno prossimo. Era dunque necessario creare dei nuovi agganci, che ci dessero un'idea di come la storia avrebbe potuto evolversi.
Prima con Pose 2×09 e poi con il finale di stagione possiamo dire che l'obiettivo è stato pienamente raggiunto. Questo preludio alla fine è leggero, dolce e divertente, e concentra tutta la sua attenzione sulle donne: Elektra, Blanca, Angel e Lulu.
Forse avevamo bisogno di una puntata diversa dalle altre, che per certi versi si avvicina forse più a una sit-com, almeno in certi punti piuttosto che al classico drama. E questo è un bene, perché a tutti serve una pausa dalle difficoltà. Soprattutto a Blanca. Nel mentre vi lascio qui la recensione della scorsa puntata.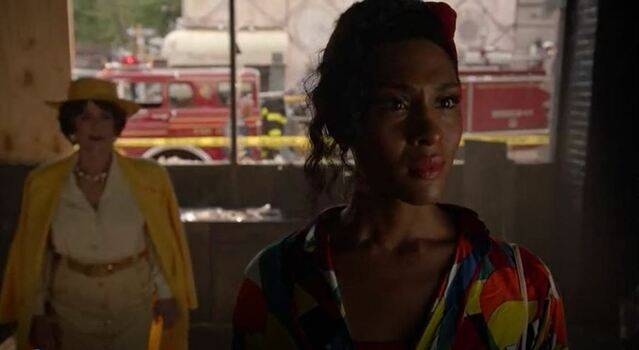 All'inizio di Pose 2×09 non possiamo non dispiacerci per lei, visto come il suo lavoro, il suo grande sogno, sembra essere letteralmente andato in fumo per cause all'apparenza sconosciute. Noi siamo a conoscenza della verità, ma i tempi non sono esattamente favorevoli per farla emergere.
Cosa può risollevare il morale, dunque, più di una vacanza tra donne? Un passo importante, nuovo per tutte le nostre protagoniste, che si lanciano in questa avventura senza perdere tempo. A voler ben vedere le paure sono tante, ma quando l'unione fa la forza è più semplice superarle.
Si succedono momenti iconici di ogni genere, e forse la forza dell'episodio forse sta proprio in un cast di sole donne. Nessun Pray Tell, Damon o Ricky. Una breve apparizione di Papi basta e avanza. L'unica eccezione la fa il bagnino della spiaggia, che immediatamente diventa il flirt di Blanca.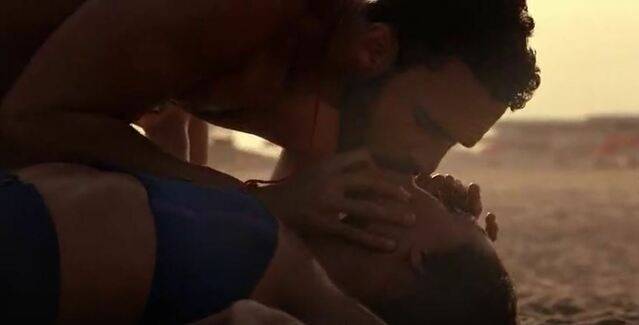 Partendo dal presupposto che mother Evangelista ha decisamente occhio per il sesso maschile, l'incontro tra i due e lo sviluppo del rapporto ci fa scendere inevitabilmente una lacrimuccia e ci riempie il cuore di gioia. Blanca merita davvero l'universo.
C'è un'attenzione particolare all'affetto che lega le quattro donne. Ricordiamoci che in origine erano tutte parte della House of Abundance, fondata da Elektra, che è andata man mano disgregandosi. Vedere quindi una loro riunione non può che farci sorridere.
Sentiamo effettivamente la mancanza di Candy, quinto membro della House. La buona notizia è che riusciamo a rivederla alla fine, come visione di Elektra. Una sorta di saluto finale, un ultimo addio prima di una citazione sul finale di stagione.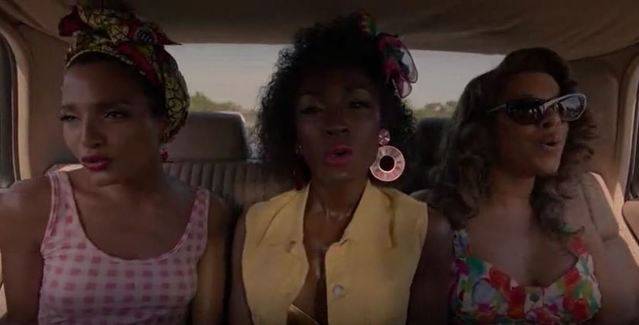 L'attenzione particolare di cui sopra si nota soprattutto nell'apprensione di Elektra verso Blanca, quando decide di uscire con questo bagnino. La paura che ciò che è accaduto a Candy possa ripetersi è sempre in agguato, e non aiuta a vivere tranquillamente.
Per una volta, però, la fortuna sembra sorridere a Blanca. Non solo l'uomo è gentile e premuroso, ma ci tiene a lei e non vuole farle del male. Cosa ancora più importante, è consapevole del suo essere transessuale e non gli importa. Direi che i presupposti per una storia interessante ci sono tutti!
Sul finale di Pose 2×09 vediamo la sua chiamata a Blanca, e non possiamo che asciugarci l'ennesima lacrima. Che diventi una figura più presente nella prossima stagione? Onestamente lo spero, anche solo per rifarmi gli occhi.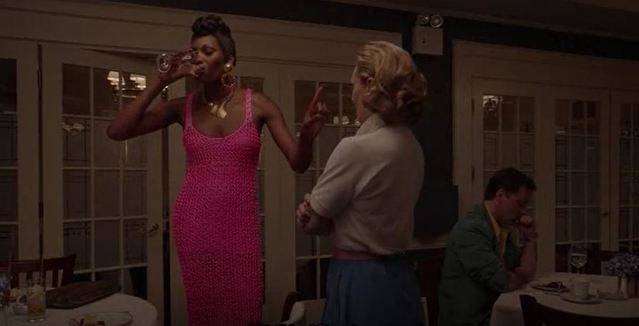 Altra scena interessante, divertente e indimenticabile non può che essere la discussione di Elektra con una donna bianca in un ristorante. Abbiamo già assistito a una sua reazione simile, sul finale della prima stagione, quando ha affrontato la House of Ferocity con un perfetto "reading".
Per chi non lo sapesse, o non avesse mai visto né Paris Is Burning né una puntata di RuPaul's Drag Race, il "reading" è una sorta di arte dell'insulto. Punta alla capacità di dire la verità in maniera diretta e leggermente acida, creando una risata nell'ascoltatore perché ciò che viene detto è vero.
Il lungo monologo di Elektra ci riporta esattamente a questo: una serie di opinioni schiette e sincere verso una donna ben diversa da lei che non solo sono vere, ma ci portano a ridere e a sostenere la nostra eroina. Dopotutto, donne come lei, hanno combattuto davvero per essere riconosciute come vere donne.
Così, tra una nota romantica e una nota ilare, si conclude anche Pose 2×09. A una puntata dal finale possiamo dire che questa stagione è stato un turbinio di emozioni, e che siamo già in trepidante attesa per la prossima!