Giovedì 2 febbraio in America è andato in onda l'undicesimo episodio della terza stagione di How To Get Away With Murder e, francamente, non credo possa definirsi uno dei migliori episodi di sempre.
Noi fan, praticamente da quando va in onda lo show, siamo così abituati ad essere bombardati di flashback e anticipazioni future che, quando questo non accade, la cosa ci disorienta fino a confonderci (più di quanto non lo siamo già).
Interrogatori, confessioni poco attendibili, gente che dichiara il falso, poi ritratta e poi boh …
 Credo che non ci sia una parola migliore di quest'ultima per descrivere questo episodio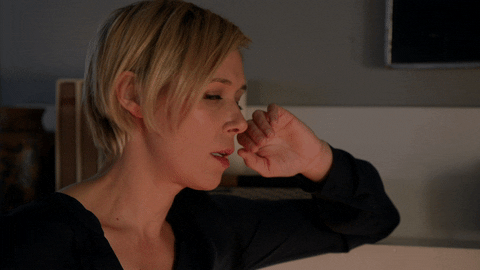 Dove sono finiti i complotti, la lotta contro il tempo, le sfide e i combattimenti all'ultimo appello ai quali eravamo abituati? How To Get Away With Murder ha forse perso il ritmo al quale ci eravamo abituati?
Ad onor del vero, però, bisogna dire che probabilmente questa è una delle puntate in cui gli attori hanno dato il meglio, in particolare, non può non essere citata le performance di Viola Davis alias Annalise Keating e quella di Aja Naomi King che, nei panni di Michaela Pratt, è stata praticamente inarrestabile. Al di la di questo, non credo che ci sia altro da aggiungere, non qualcosa che sia degno di nota comunque.
Tutto questa volta in How To Get Away With Murder gira intorno alla confessione di Frank, ed aprite bene le orecchie e stati attenti a quello che sto per raccontarvi, perché questa non è una stupida barzelletta razzista!
Allora, un uomo va al distretto di polizia, ha dei precedenti penali, non vanta di certo una buona fama nell'ambiente e nessuno ha la minima idea di quale sia esattamente la sua fonte di sostentamento e/o come si guadagna da vivere nella vita. Ai detective confessa di aver ucciso un ragazzo, di averlo fatto per gelosia e, a conferma di ciò che dice, ha pure delle prove. Alla centrale di polizia lo ascoltano, prendono atto delle sue dichiarazioni e analizzano le prove a suo carico ma – attenzione qui arriva il bello – nonostante ciò decidono comunque di non mandarlo in prigione.
Adesso, non ci vuole la Sciarelli per dire che si tratta chiaramente di un caso di mala giustizia giusto? Personalmente, per esempio, non mi sarei stupita se, tra le guest star, ci fosse stata la giornalista di Rai 3 pronta con tutta la sua troupe per uno "Speciale Chi l'ha Visto", e forse solo così sarebbero arrivare finalmente le risposte alle domande che noi fan di How To Get Away With Murder ci facciamo da sempre.
Per esempio, lo vogliamo dire chiaramente che scegliere di farsi difendere da Bonnie forse non è stata la mossa più furba di Annalise? Ma soprattutto, questi ragazzi quando hanno il tempo di studiare? Come pensano di prendere la laurea? Non la danno mica in omaggio con i cioccolati Kinder! Praticamente non fanno altro che accoppiarsi e uccidere gente!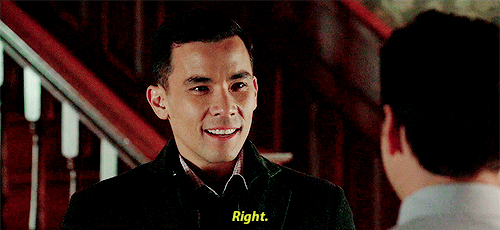 In compenso però, forse perché hanno frequentato l'Università della vita ed hanno una consolidata esperienza nel lavoro presso se stessi, sanno difendersi bene dagli avvoltoi che ronzano intorno alle loro vite.
L'università, il procuratore distrettuale, Nate e – secondo me – anche Meggy (l'ex ragazza di Wes), in pratica: tutti vogliono fregare la suicide squad della Keating.
Insomma in How To Get Away With Murder anni di occultamenti, false testimonianze, oltraggi alla giustizia e depistazioni di ogni genere, alla fine, son serviti a qualcosa. Bravi ragazzi! Michaela poi, per quanto mi riguarda, ha vinto su tutti a mani basse. Ha tenuto insieme il gruppo, ha preso posizione, non ha mai mollato la spugna.
Michaela Pratt insegnaci ad affrontare la vita!
Una piccola parentesi, invece, bisogna aprirla anche su Connor che, diciamolo chiaramente, se non fosse per il fatto che lo amiamo smisuratamente, probabilmente saremmo finiti con l'odiarlo in questa puntata di How To Get Away With Murder.
Perché continua ad essere così cocciuto?
Ma ho visto un'altra Serie Tv o tutto questo è iniziato quando loro hanno ucciso Sam?
Poi come in una partita di domino le cose sono precipitate prendendo una brutta piega, ed io, credetemi, l'ho realizzato proprio quando ad un certo punto della storyline hanno iniziato a menzionare tutta una serie di omicidi che non mi ricordavo nemmeno fossero avvenuti.
Annalise è di tutte queste morti l'unico comune denominatore e questo la polizia lo sa bene, quindi non c'è altra soluzione: chiamate Olivia Pope, è arrivato il momento di un crossover tra How To Get Away With Murder e Scandal!
LEGGI ANCHE – How To Get Away With Murder è tornato a colpire: Annalise Keating è colpevole?